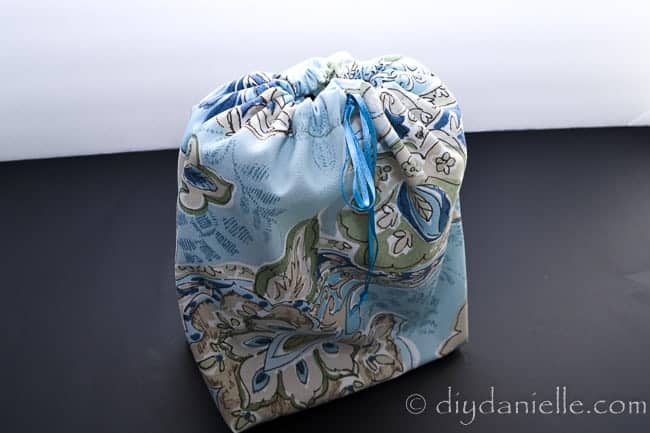 How to make fabric gift bags. These are a great eco friendly alternative to wrapping paper, they're easier to use and store, and in the long run they will save you money. Fold them up and use them to store seasonal decor in between holidays.
This post may contain affiliate links which may earn me commissions should you click through them and take certain actions. As an affiliate for Amazon, Cricut, xTool, Home Depot, and other sites, I earn from qualifying purchases. Please DIY carefully. View my full legal disclosures here.
Please read the whole post so you don't miss any important information!
WE MADE IT! If you watched all of my videos, I love you. Seriously though, thank you. I really appreciate the support. I hope you were able to get some fun ideas for the holidays. If you made something, don't forget to share it in the Stuff Mama Makes Facebook group.
Today in closing, I wanted to talk about sewing gift bags. I love gift bags. I have some I make for regular holidays and I also have some for Christmas. They're super easy to store and they don't break down over time (as much) like disposable gift bags do. And it's wonderfully easy to cleanup on Christmas morning with them: I just fold them as we open gifts. Our garbage and recycling was surprisingly empty for the first time last Christmas (we did compost a LOT of cardboard boxes). I was very proud.
Oh! And I forgot to mention in my tutorial, but you can embroider or use iron on vinyl to add the name of the receiver. Or you can add a tie on tag. I prefer the tag option so I can change things around as needed.
Supplies for a Fabric Gift Bag
Something to use as a drawstring
Sewing machine and other typical equipment.
How to Make Fabric Gift Bags
These are pretty basic. You can make them as simple or as complicated as you'd like. I use lots of scrap fabric for these, but I also love to purchase seasonal fabric when it's on sale to use. You could also use burlap fabric which would look really pretty (although I really don't love sewing burlap because it's messy).
Figure out what size bag you want and fold over your fabric right sides together, cutting a large rectangle in the size you want (this should cut through two layers for your back and front). Pin right sides together, then sew along the sides and bottoms. You can now turn the bags right sides out.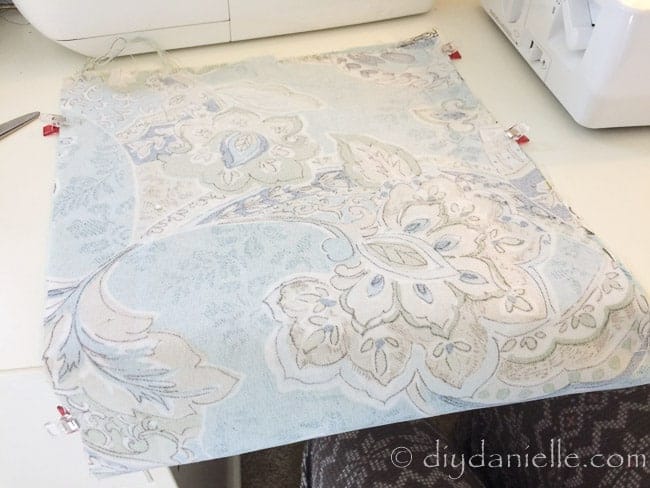 I created a boxy bottom for these. To do this, you pinch the bottom sides (see video for demo) down to the bottom fold and sew across the triangle. When you have that sewn, cut the excess triangle off. You can use that triangle to make the other side match.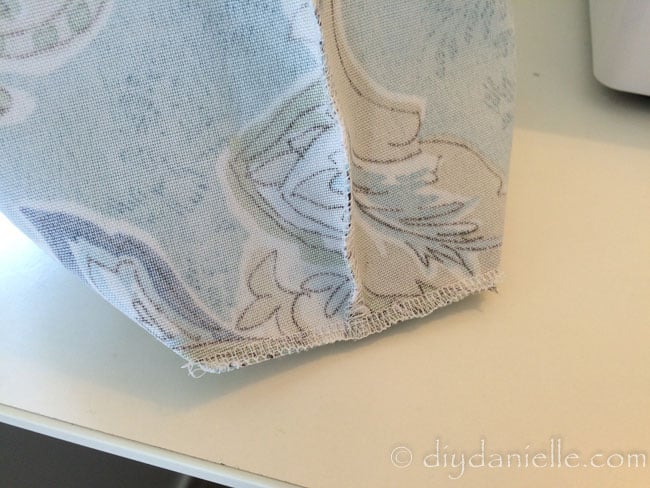 You have a few options for adding your drawstring. I like to make button holes, then create a casing for my drawstring. That's easy. I create my buttonhole, then fold over my top of the bag so as to create a nice finish edge (fold over once then again so the raw edge isn't showing). I straight stitch around. Then I can attach my drawstring to a safety pin to feed around through the casing. Once all the way through, tie at the ends and you're finished!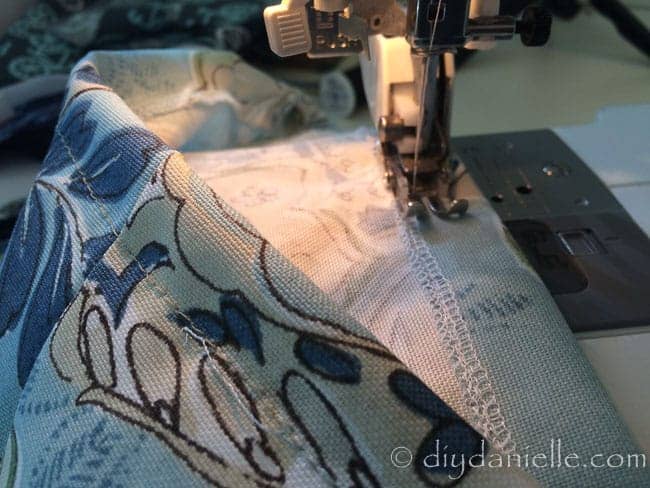 Here's a Christmas gift bag that I made: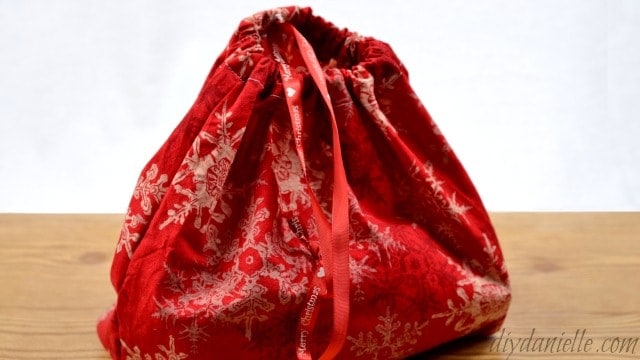 You can create little paper cards to attach with a string to the reusable gift bags. This makes for a very eco friendly wrapping option. These gift tags can be made with a Cricut machine.
You might also enjoy: DIY Christmas Stockings and How to Sew a Pocket Pillow (with a pocket to put a book in!)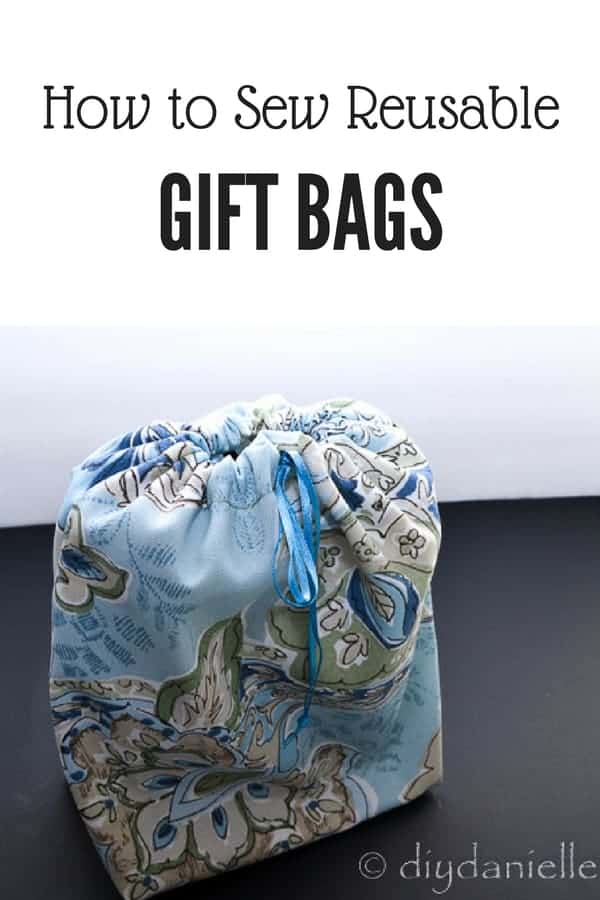 I have also used Dollar Tree hand towels to make gift bags. Here are 17 more Last Minute Gift Wrapping Ideas.
Interested in DIY Gift Ideas? Check out:
Please share and pin this post!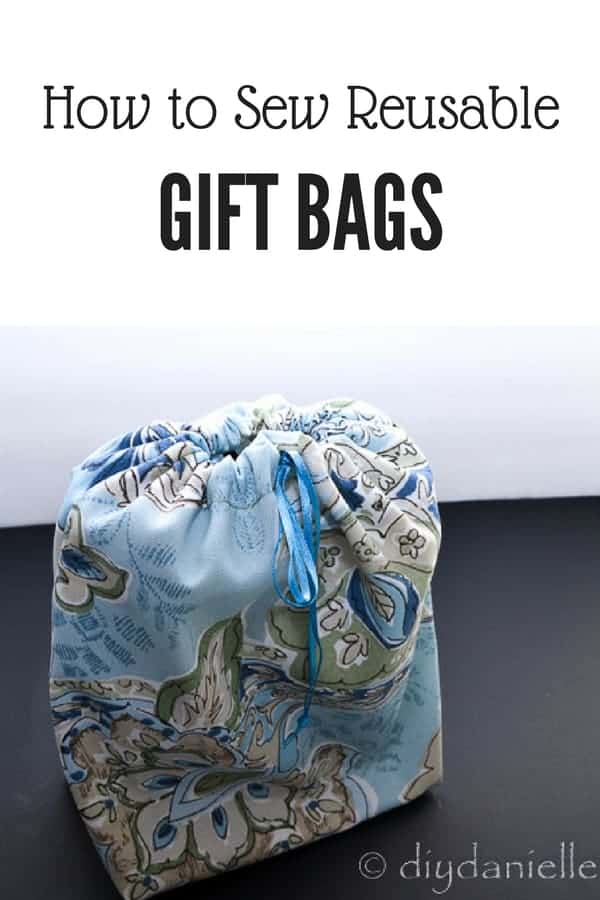 Google Web Story: DIY Fabric Gift Bags