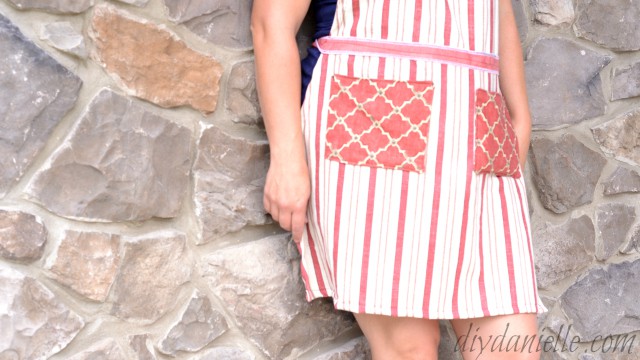 Learn to sew an apron with pockets in this video tutorial. Get the free apron pattern! This easy project is perfect for beginners.
This post may contain affiliate links which may earn me commissions should you click through them and take certain actions. As an affiliate for Amazon, Cricut, xTool, Home Depot, and other sites, I earn from qualifying purchases. Please DIY carefully. View my full legal disclosures here.
Please read the whole post so you don't miss any important information!
Aprons! I had a snotty moment back before I fell in love with aprons and I recall saying, "Ugh, what a waste of fabric. Why would you cover up your clothes like that! Then you just have extra clothes to wash."
Which was a legit concern. Extra washing isn't much fun or eco friendly. But in the past year, I've been considering how to be more ecofriendly with clothing. A big part of that is making sure to extend the life of my clothing. This means LESS washing, gentler washing, and less wear and tear on them.
"Back in the old days" people treated their clothing very different than we do now. They only owned a few pairs of clothing, wore them many times, and washed them much less frequently. As a result, they would use aprons to cover up when doing messy work.
Aprons make great gifts for the people in your life who like to cook, paint, or craft. They're also great to make for children because gosh- they need to protect those clothes if the paints or markers are coming out.
Supplies to Sew an Apron
Fabric: I recommend a thicker fabric. Old jeans would work beautifully for this if you wanted to make this an upcycling project.
Pattern (available free to subscribers)
Optional: Use a wide ribbon instead of making fabric straps.
Free Adult Apron Pattern
Get it by subscribing below:
How to Sew a Kitchen or Crafting Apron
Watch the video to see how this is made or skip below for a photo tutorial.
Step 1: Use the free pattern to cut out the main piece of fabric. This will be your apron. You also need to cut out pieces for your straps and your pocket(s).
(2) 23″ Straps
(1) 87″ Strap for waist
(2) 6×6″ Pockets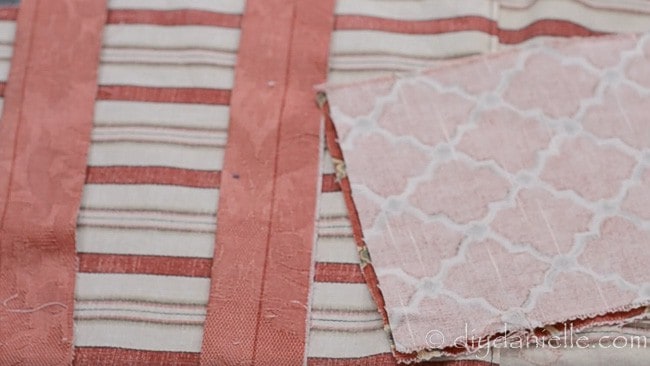 Step 2: Sew your edges for the apron. You can turn the edge under twice, press/iron, then sew a straight stitch.
Step 3: Make your strap. If you only have a sewing machine, you put two pieces of fabric strips right sides together, sew around the two long sides and one short side, then you pull the whole thing right sides out through the open end. Press. Top stitch. I used my serger and just serged around the top.
Step 4: Take your strap and pin it around the waist area of your apron. Use a straight stitch to attach it.
Step 5: Create your pockets. I took my square, folded over each edge, pressed. Sew a straight stitch across the top. Then pin your pocket in place on your apron.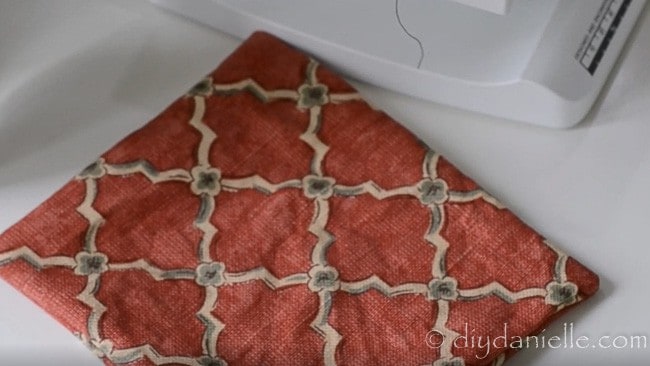 Step 6: Sew pockets onto apron, using a straight stitch.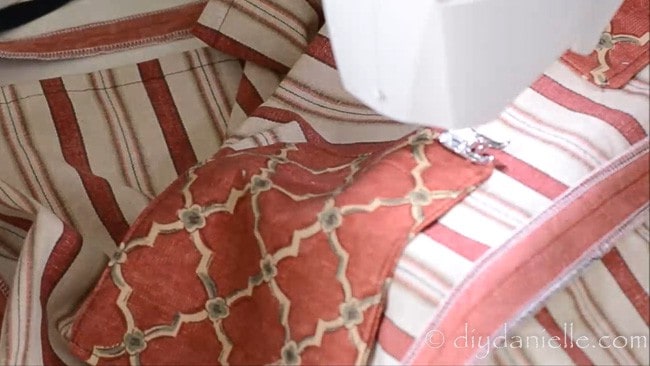 Step 7: I made my two neck straps next, then attached each using a straight stitch on either side of the neck area. I made an X and a square around the X.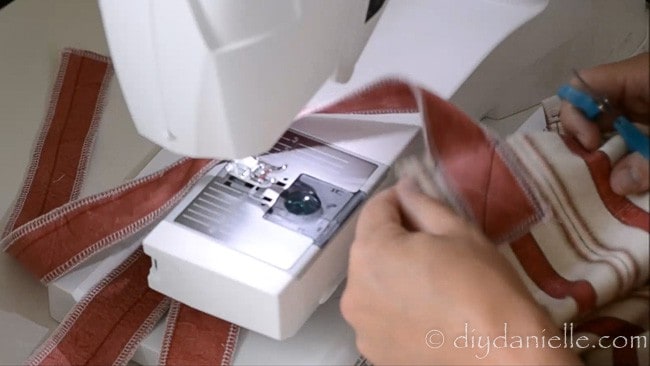 That's all there is to it!
If you're interested, this is the other apron I made to paint in. I also made a bath apron for my husband to use when bathing the kids. I may need to make another one of these for myself.
Don't forget! Share your final projects on the Stuff Mama Makes Facebook group!

Love it? Pin it!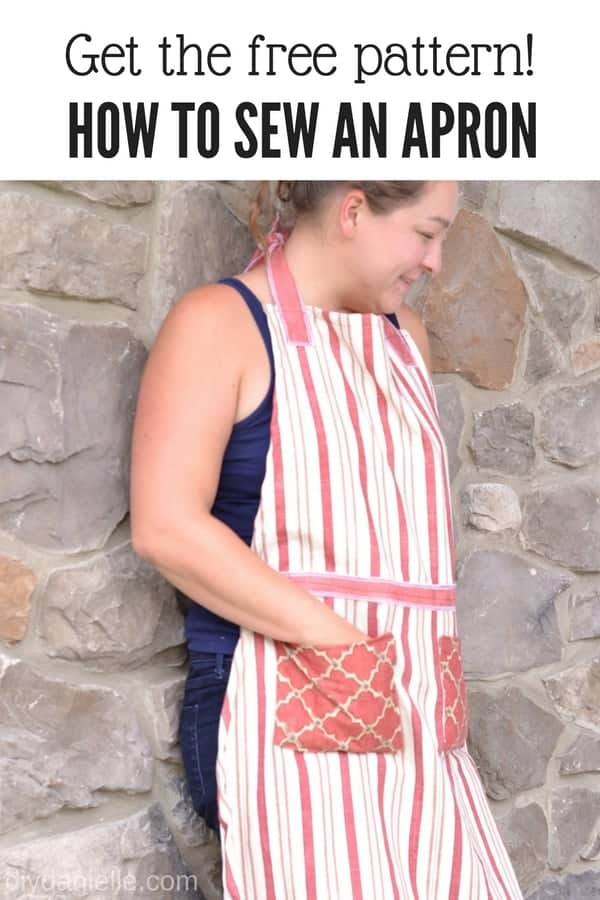 DIY Projects to give as gifts: