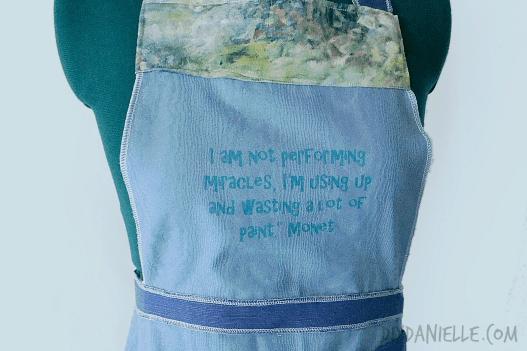 Sew an easy painting apron to avoid ruining clothes while painting furniture or artwork. This was a pretty quick project and I love the results!
This post may contain affiliate links. Using these links helps support my blog. Thank you!
I have ruined so many clothes while trying to paint. I've saved a few mostly ruined outfits to paint in but they are all winter weather outfits and it is SO HOT right now. I've got a ton of projects to paint so I decided to whip up a quick apron to put over my clothes.
I usually paint furniture or the walls and I'm usually limited on time so I always make a huge mess. I hope this helps!
Supplies
Supplies listed below may include affiliate links to the products.
I made another post about sewing aprons (with a video tutorial) and included a free pattern. You can get the pattern by subscribing below:
Tutorial for a Handmade Apron
I laid a kitchen apron on top of my fabric and cut the shape out- I added a bit of a seam allowance and quite a bit of extra length.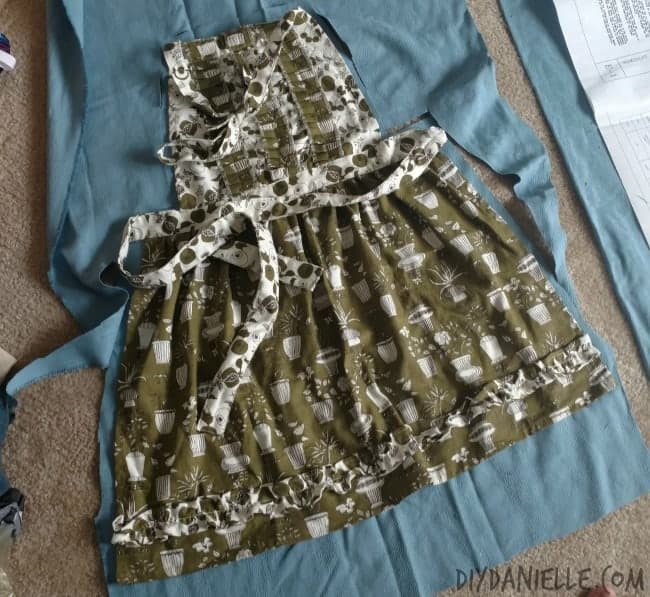 Once that was cut out, I serged around my entire apron.
I made some straps for the neck and waist areas. I used coordinating fabric and serged them.I sewed the straps on. I like the look of the white serging around the waist.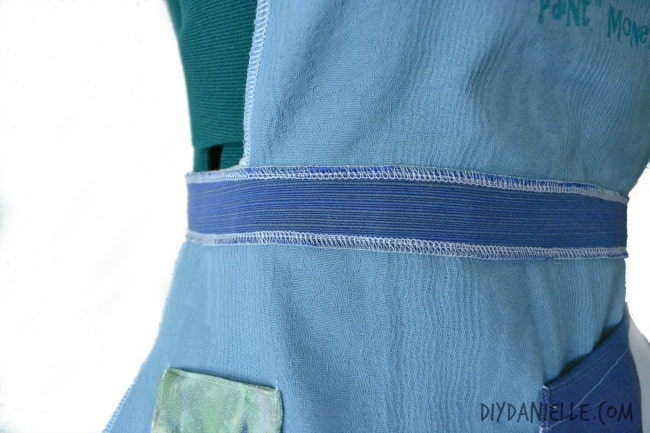 Next I added the Monet fabric around the neckline. It covers up the area the straps attached.
I added a couple of pockets. One is thin and long for paintbrushes.
To finish it all, I added my Monet quote- it is PERFECT for this apron. My only wish is that I'd made the apron wider in the chest area to get better coverage for my shirt.
Love this? Don't forget to pin it so you can find it later: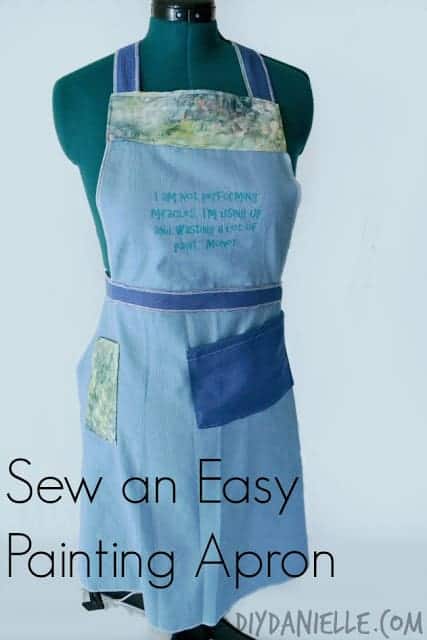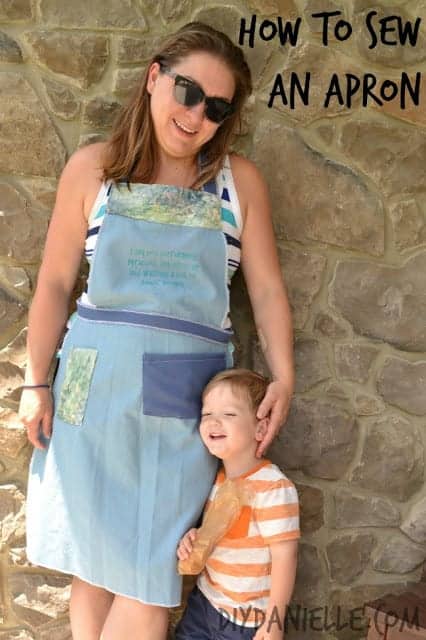 Thanks for taking the time to read this post! I really appreciate the time you've taken. Please share, like, and pin my post if you enjoyed it. Follow me on social media and subscribe to my email list to keep up to date on all of my latest projects!