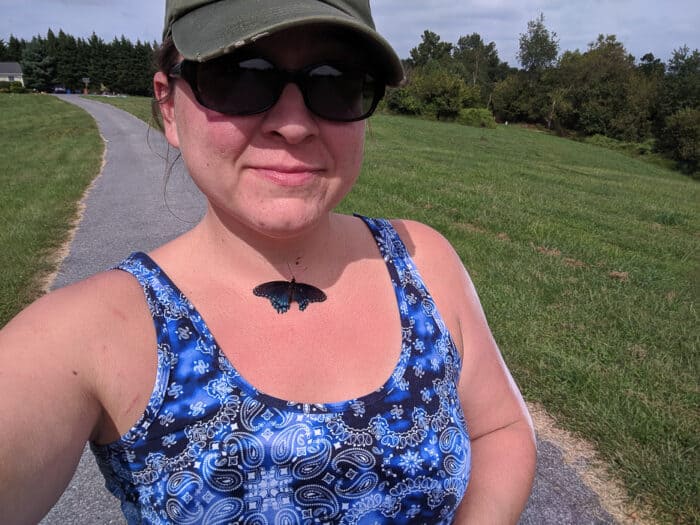 I'm Danielle, a mom to three active boys, and do-it-yourself blogger. I was raised in New Hampshire, but settled in Maryland after grad school. I LOVE learning, then sharing my knowledge with others. When I stayed home with my kids, I decided to carry that love over to crafting and my blog. I love being creative and I want to empower other moms to take time for themselves to make beautiful things.
This is my fantastic family. Sometimes my husband or kids will help me on projects or in YouTube videos- and sometimes you'll hear a kid crying in the background. That's what it's like to work from home.
These guys put up with a lot of my crazy. I am your typical creative- some days I have everything together. Sometimes I'm cussing at my most recent project, the house is a mess, and I can't remember the last time I brushed my hair.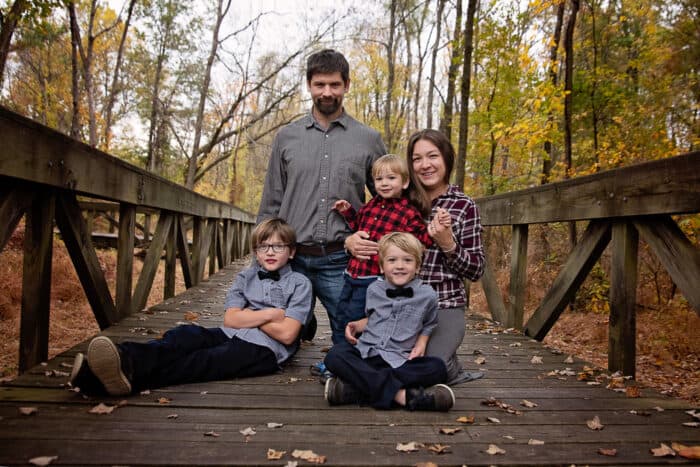 I put on makeup for that photo. That almost never happens. Honestly, this blogging and parenting gig really kill my free time… something had to go. Makeup and a clean house were two of those things.
If my house looks nice in a picture, there's probably a pile somewhere in a corner!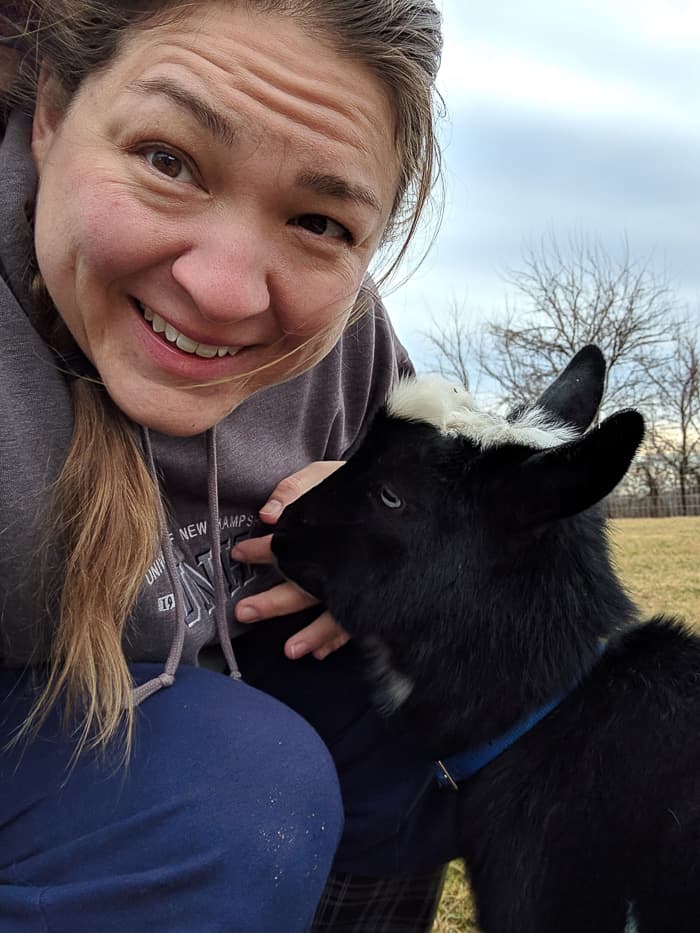 The other thing to know about me is that I love animals. We have guinea pigs, dogs, a rabbit, sheep, goats, chickens, and horses.
This guy is Timmy, one of my Nigerian Dwarf Goats. I brought them home in early 2019 and they're soooo much fun.
Eventually I want to open a horse-assisted therapy program.
Accolades
I have been featured on Mother Earth News, Hometalk, HuffPost, CraftGossip, RedTri, and AllFreeSewing. I am a brand ambassador for Cricut.
I am author to the following books:
Most Popular Posts
Contacting DIY Danielle
Have a question or comment? I can be reached by email at [email protected]. I love getting emails!
You can also find me at the following social media handles:
If you want an immediate response, you may want to be part of our Stuff Mama Makes Facebook group. This way, if I can't answer your question right away, someone else might be able to!