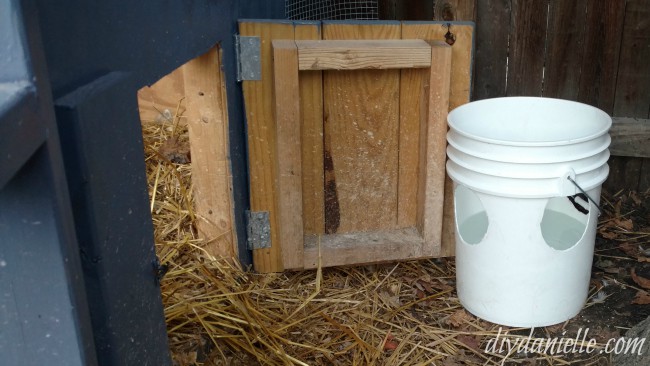 How to make a simple no mess DIY duck waterer.
This post may contain affiliate links which may earn me commissions should you click through them and take certain actions. As an affiliate for Amazon, Cricut, xTool, Home Depot, and other sites, I earn from qualifying purchases. Please DIY carefully. View my full legal disclosures here.
Please read the whole post so you don't miss any important information!
If you have ducks, you might know that they love water. They love to splash in it and get it dirty. They love to tip it over.
They also NEED to get their bills in the water to eat. It's part of their deal. So you can't just use a nipple waterer like you would with chickens.
Most duck owners fight the constant battle to keep their water clean- and fail. They're out changing water twice a day which is a large time commitment for animals that are otherwise fairly easy to care for.
I decided to make our own DIY waterer, based on what I've seen other duck owners doing. It works well and keeps the muck in the water down to a minimum. I can change it once a day (3 ducks) without an issue.
Note that they also have access to other sources of water during the day to swim in and in the winter we use a heated water bucket so the water won't freeze.
Supplies for a Duck Waterer
DIY Duck Water Bucket Tutorial
For this project, you'll want a clean 5 gallon bucket with lid. I use a top on the finished product to keep debris from getting into the bucket (our bucket is under a tree so I didn't want leaves in it).
We cut three holes around the top portion of the bucket. You want them to be high enough that you have room at the bottom for water, but low enough that the ducks can reach inside to get the water.
If you have a smaller breed of duck, you may want the holes to be lower than I put mine.
Cutting was dangerous. The bucket is awkward to hold and you'll want a good tool for the job. We tried a spade bit, but didn't have a large enough one to do the job.
We finished up with a Dremel… I edited the part of the video where the blade fell off because we put it on wrong. Nobody got hurt, but I will re-emphasize to be careful when cutting. BE CAREFUL. Wear protective gear- including steel toed boots, safety glasses, and gloves. You may also want a respirator if you are sanding.
I think a hole saw or jig saw might be better options.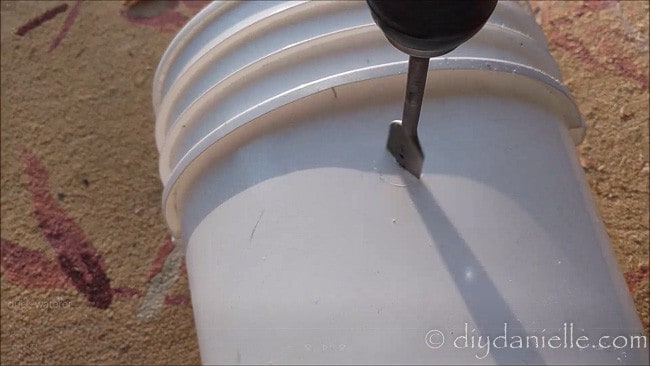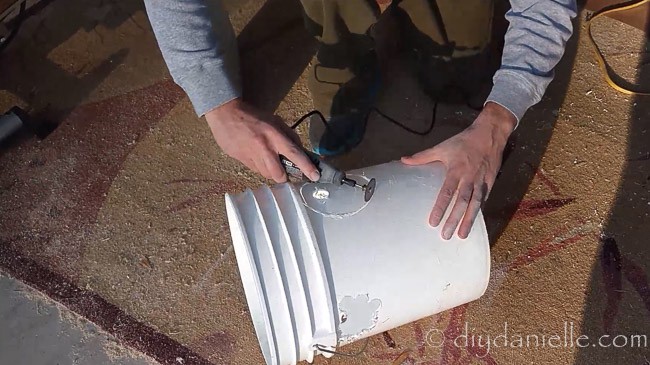 We added three holes. I accidentally put one where the handle falls. I'd recommend avoiding the spots where the handle falls (both sides), otherwise the handle will end up blocking the holes.
Afterwards, I sanded down the edges so they weren't sharp. So far it's worked well. We haven't had poop in their water. They get some food debris in there, but it's not nearly as bad as before.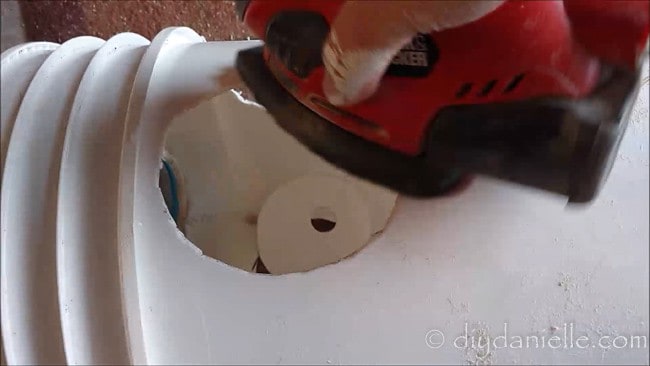 The water DOES get dirty on its own if left- it's still standing water. But it's far cleaner than it is otherwise and I change the water out once a day.
If you're a bit scared to try this, you can try this other option for a Duck Waterer Solution with purchased items that don't require a lot of changes.
Interested in other duck tutorials? We used this easy fencing for an open run around the secure run. Our smaller DIY run is secure against predators and this is our duck house. This is how we setup our duckling brooder.
---
Need an easy shelter and don't want to DIY? Here's what you can buy.
Omlet makes a ton of chicken shelters and runs that are movable and have lots of accessories available. You can add wheels and handles to move the run as needed which is nice. The cages look like they're well predator-proofed, and you can get an attached run up to 13′. They even sell an automatic coop door that opens and closes when the sun rises and sets. The Eglu Go is their easily movable shelter and run. They have perches to add on, swings, treat holders, and even chicken clothing. Totally worth checking out if you like to geek out over your poultry.
---
Here are some products in my store that you might be interested in!
Video Instructions for a Duck Waterer
Love it? Pin it!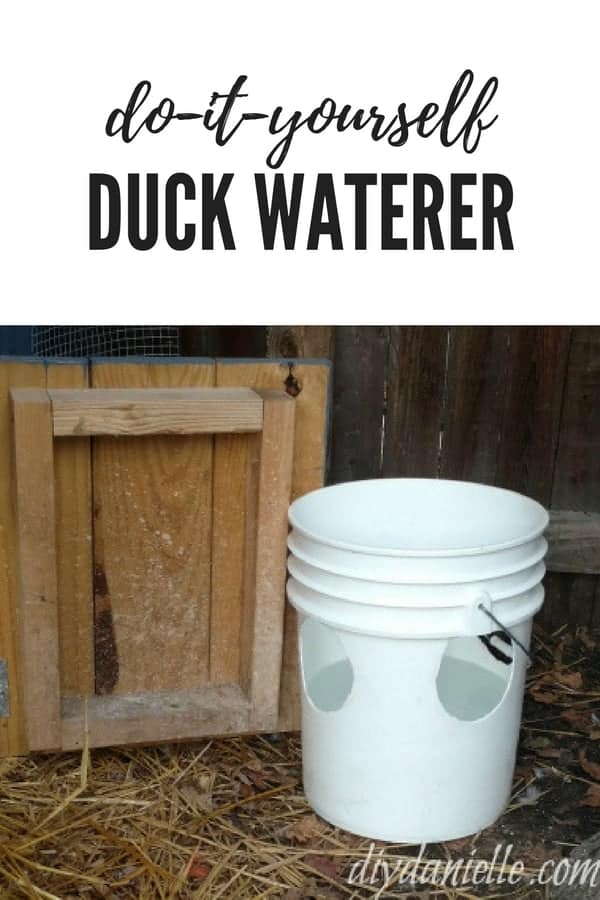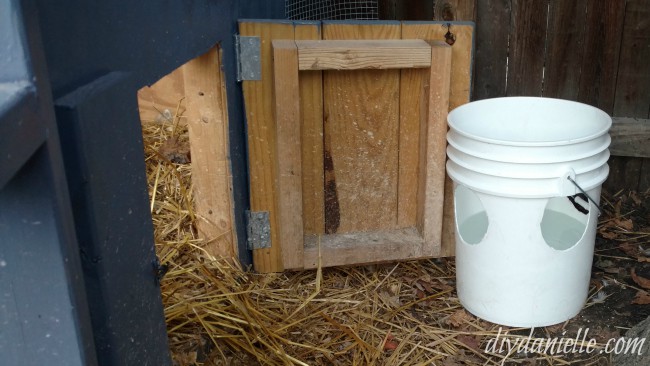 Yield:

1 Duck Waterer
How To Make A No Mess Duck Waterer
Make your own DIY duck waterer. It's easy and inexpensive to make and also saves time on keeping up with refilling the ducks water.
Instructions
Cut three holes around the top portion of the bucket.
We used a dremel, but a hole saw or jig saw might be better. Be sure to wear safety equipment.
Sand down the edges so they aren't sharp.
Place a top on the finished bucket.
Recommended Products
As an Amazon Associate and member of other affiliate programs, I earn from qualifying purchases.