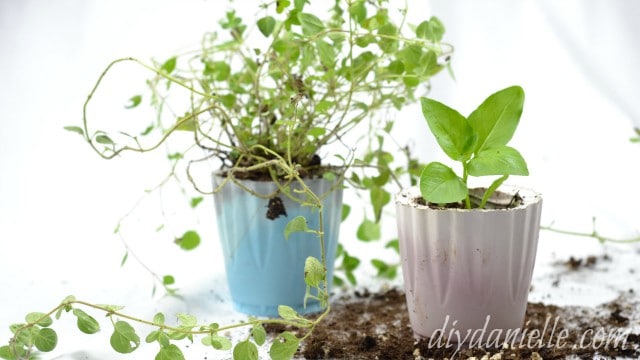 How to make a planter out of concrete and a silicone mold. This video tutorial will also show you how to make your own mold out of a Solo Cup.
This post may contain affiliate links which may earn me commissions should you click through them and take certain actions. As an affiliate for Amazon, Cricut, xTool, Home Depot, and other sites, I earn from qualifying purchases. Please DIY carefully. View my full legal disclosures here.
Please read the whole post so you don't miss any important information!
The products used in this post were supplied by Buddy's Artisan Mix. The company still sells their mix and some pigments, but it looks like they stopped selling the molds.
I love to give the gift of gardening. I absolutely love flowers and, in particular, plants that produce an edible product. And pretty planters are always nice for the windowsill or for starting new seedlings for Spring. Today I'm going to show you how I made some small planters with Buddy's Artisan Mix which is a brand of concrete. They came out so cute. I made a similar product, a Candle Holder, using Buddy's Artisan Mix as well.
Want to make a glass planter instead? Check out my upcycled wine bottle planter.
Supplies
Red Oxide Coloring
Yellow Glaze
Something to stir your mix with
Something to stir your mix in
Water
Crafting Apron to protect your clothes
Silicone Mold Method

Please see list of silicone mold options below.

Solo Cup Method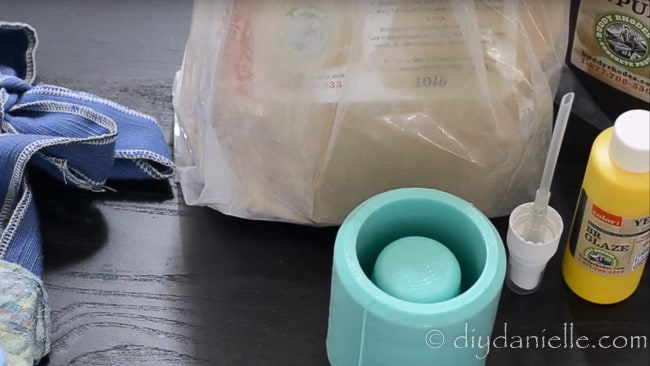 Unfortunately, the company that makes the products that I used sold their business. Here are some possible alternative products that you can buy on Amazon to use:
Silicone Molds On Amazon
Here are some silicone molds available on Amazon that might be comparable to what I used. There's a huge variety of fun molds that you can try out.
How to Make a Concrete Planter
This concrete mix and the silicone molds make the project pretty simple. I used solo cups for mixing the concrete.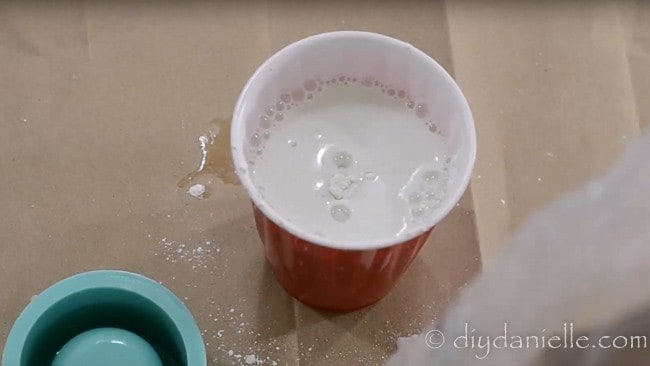 You can add the oxide coloring to the mixture, then pour it into the silicone mold to let it harder.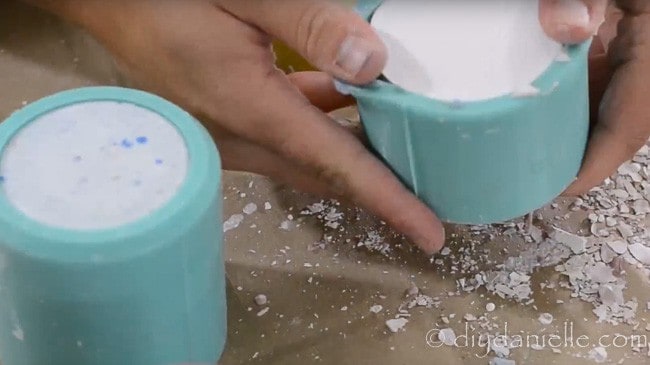 Alternatively, you can add glaze like the photo below.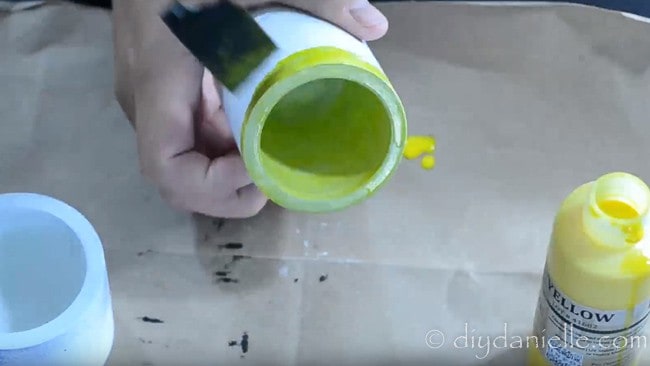 Here's some blue that I mixed. You can add more or less of the powder to get different shades of the color.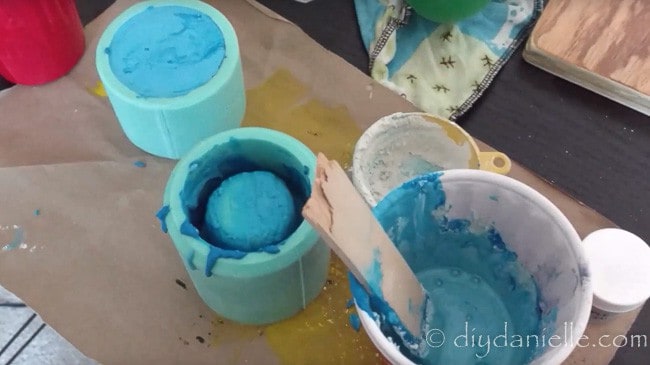 For two of these planters though, I used solo cups to create my old molds… it was fun and I like how they look! All I had to do is mix up my concrete mix, add any coloring that I wanted, and pour it into my mold.
For my mold, I took the Solo Cup and added a balloon to the middle so the concrete would need to mold around it. Once it all dried, I was able to pop the balloons and pull them out. Then I just ripped the cup off. Just make sure the balloon or whatever you use in the middle is centered or else you may have it come out uneven.
Don't forget! Share your final projects on the Stuff Mama Makes Facebook Group!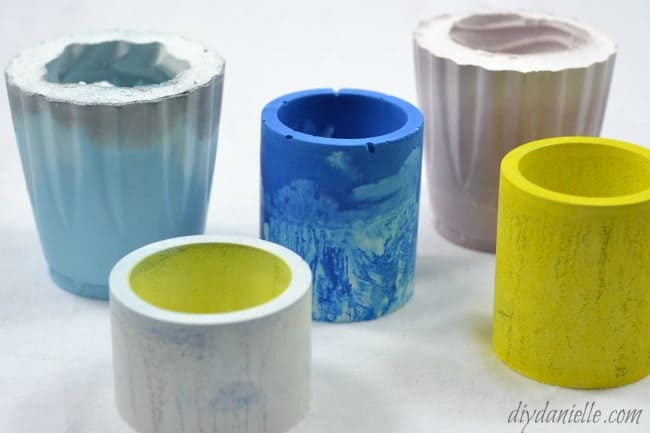 Love it? Pin it!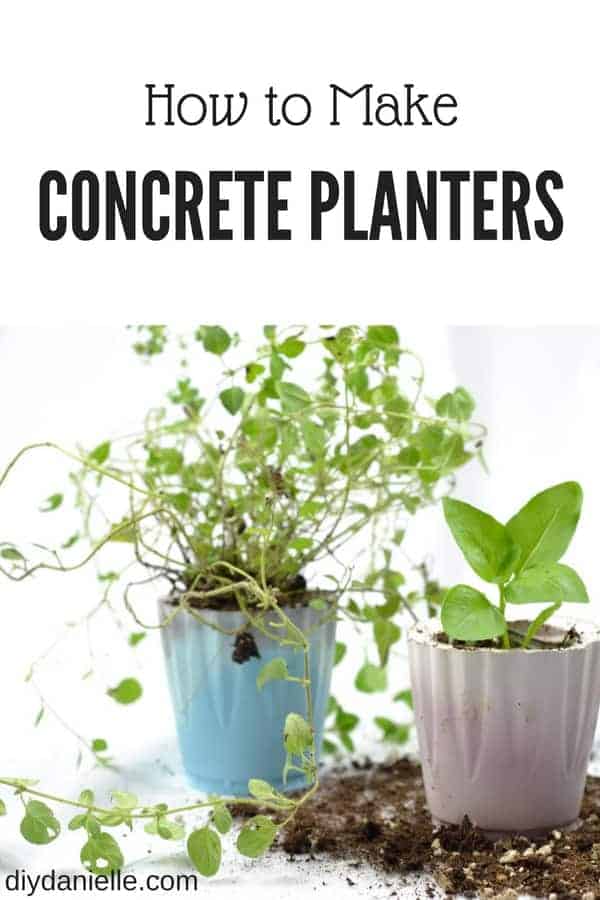 Here is a list of all the gift tutorials in this series: