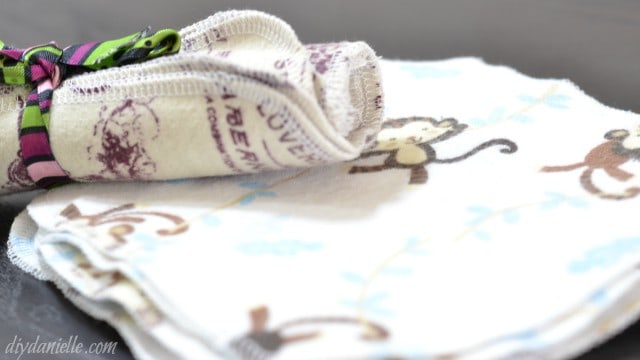 Learn to make cloth wipes or cloth napkins. They're easy gifts to make and always helpful for busy moms.
This post may contain affiliate links which may earn me commissions should you click through them and take certain actions. As an affiliate for Amazon, Cricut, xTool, Home Depot, and other sites, I earn from qualifying purchases. Please DIY carefully. View my full legal disclosures here.
Please read the whole post so you don't miss any important information!
I love giving cloth wipes or napkins for baby showers! Everyone loves them. For those who don't use them for cloth diapering, they use them as burp cloths or for cleaning up messes.
They're great to keep on the bathroom counter for kids to use to dry their hands after washing or to wash their faces. And they work well as an alternative to paper napkins.
We LOVE them and use them all over our house. Let's talk about how to make them.
By the way, did you know that I have a book on sewing reusable products like cloth diapers, wipes, wet bags and more? Make sure to pick it up if this stuff is interesting to you!
Supplies to Make Cloth Wipes
Supplies listed below may include affiliate links to the products.
These a fairly easy to sew or serge. I'm going to demonstrate both methods in the video below. You can also make them without sewing as well. For size, I usually cut between a 6″ and an 8″ square. I make larger squares for unpaper towels. It's all the same method.
How to Make Cloth Wipes without Sewing
If you can't sew, you have a few options to make your own cloth wipes. The main issue with cloth wipes is that the fabric frays if the edges aren't finished. This gets worse every time you launder them. Some people use pinking shears which helps prevent fraying. You just cut out a 8×8 shape with the shears. The shape of the edges apparently helps prevent fraying. This will create a one layer wipe.
The other option is to just use baby wash cloths for wipes.
How to Make Cloth Wipes or Napkins with a Serger
Sergers make it really easy to sew cloth wipes. You can take your two flannel squares, face them wrong sides together, then just serge around the edges. I prefer doing a rounded edge because I just need to turn the wipe when I get to the corners. This is faster for me. You can also finish each side individually for a square wipe.
This is what a wipe looks like when serged.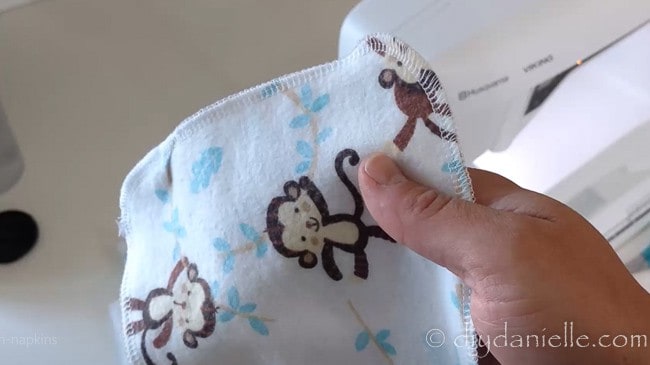 How to Make Cloth Wipes or Napkins with a Sewing Machine
As with the serger, you're going to cut two squares of flannel per wipe (unless you want to do a 1 ply wipe, in which case you'd zig zag the edges). I use a straight edge ruler and a rotary cutter on my cutting pad to do this faster.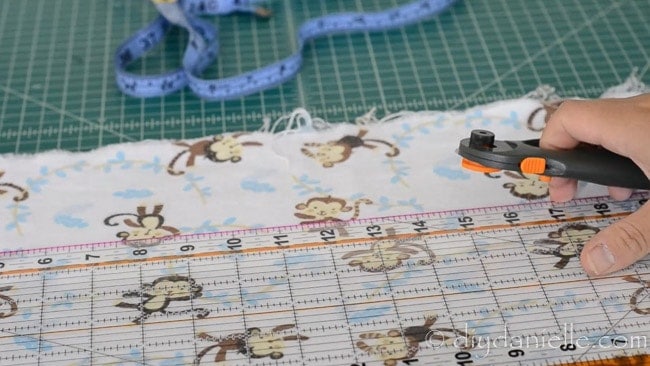 Next you face two pieces of flannel right sides together. Sew around, leaving a small area to turn.
In the photo below, the fabrics are wrong sides together… you can make them like this and just use a zig zag stitch, but it doesn't last as well as a serged edge or if you sew them right sides together, turn, and top stitch.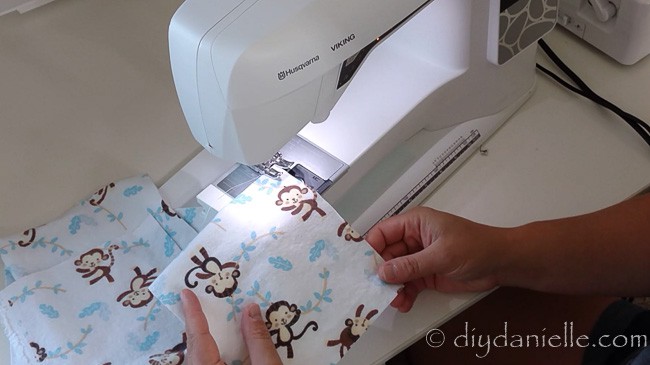 Turn the wipe right sides out.
Iron.
Top stitch.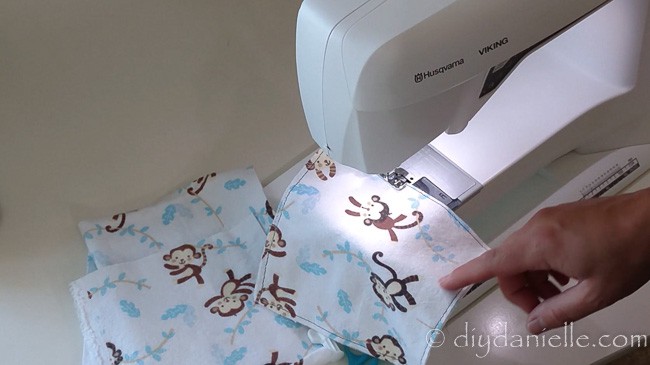 Don't forget! Share your final projects on the Stuff Mama Makes Facebook Group!
Love it? Pin it!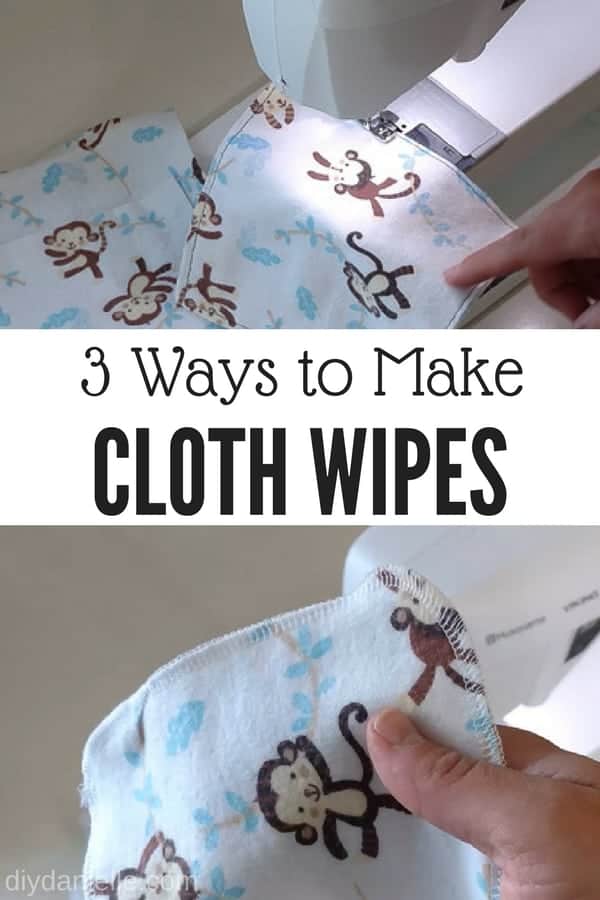 Google Web Story: How to Make Cloth Wipes or Napkins
Other DIY Gift Ideas in Series