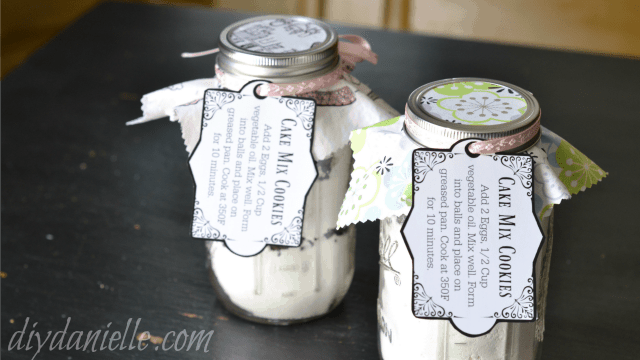 How to make cute mason jars with cookie mix to give as gifts. This includes a FREE printable for gift tags.
This post may contain affiliate links. Using these links helps support my blog. Thank you!
I really have a "thing" for consumable gifts- particularly ones stored in mason jars because *yay!* mason jars. My friend Charlee gave me a mason jar with cookie mix at one point and it was so perfect for that day when we had NO sweets in the house. It saved the day!
Supplies for DIY Cookie Mix Mason Jar
Supplies listed below may include affiliate links to the products.
Cake mix (1 box)
Chocolate chips (1 cup)
Baking powder (1 tsp)
Scissors
6×6″ square of fabric cut with pinking shears
FREE printable gift tags, available to subscribers.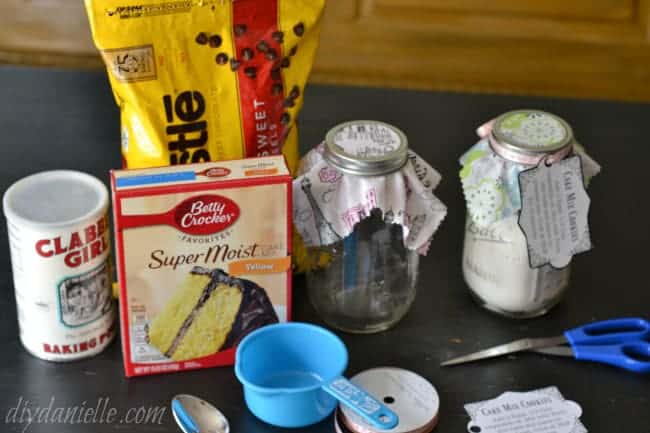 DIY Cookie Mix Mason Jars for Gifts
This video explains how to make it or you can skip below to the photo tutorial:
These are super simple to make. You want to mix all of your dry ingredients into your mason jar.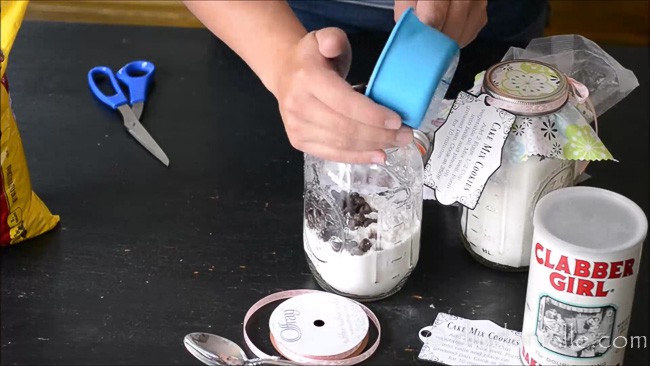 Put your metal flat lid on, then take a square of fabric to place over it. You'll cut this fabric with pinking shears to prevent fraying and make it look pretty. Take your lid and screw it on over it.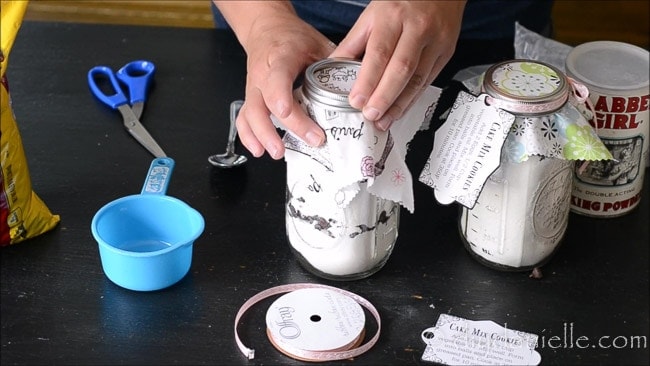 Add your ribbon and tag to let your gift receiver know what wet ingredients to add.
Don't forget! Share your final projects on the Stuff Mama Makes Facebook Group!
Love it? Pin it!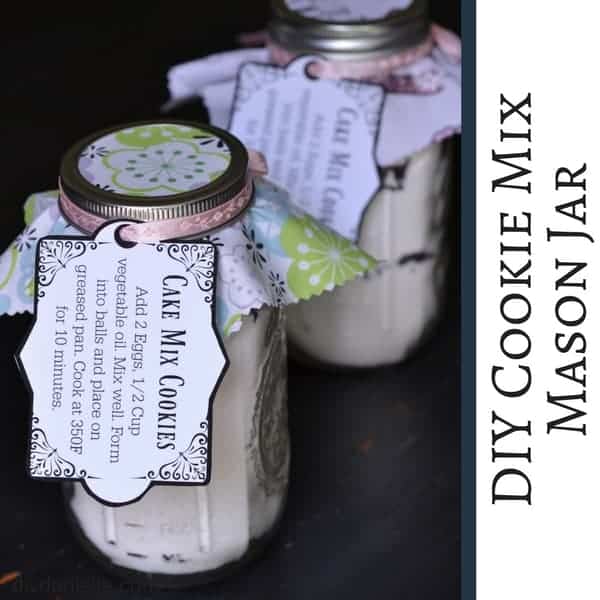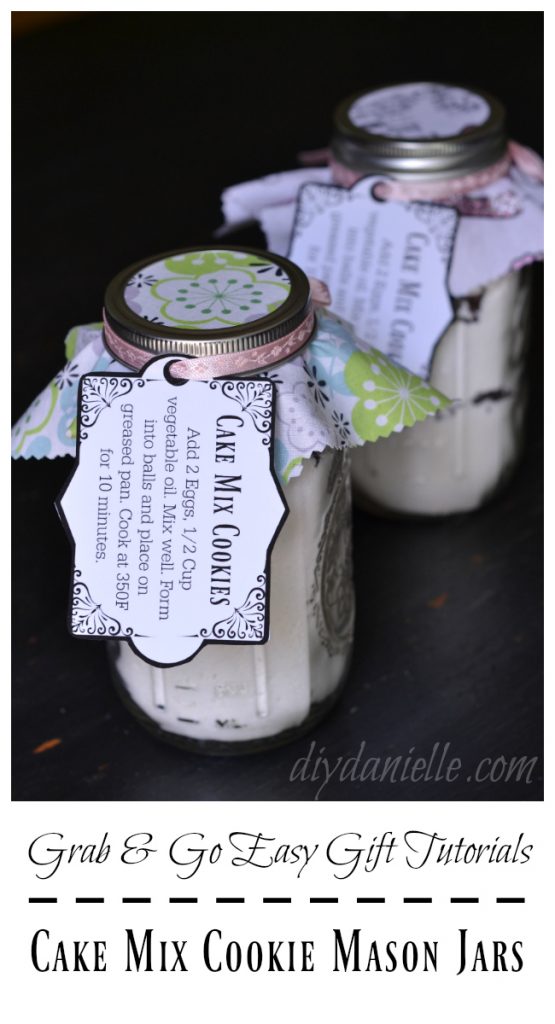 Other crafty gift ideas: