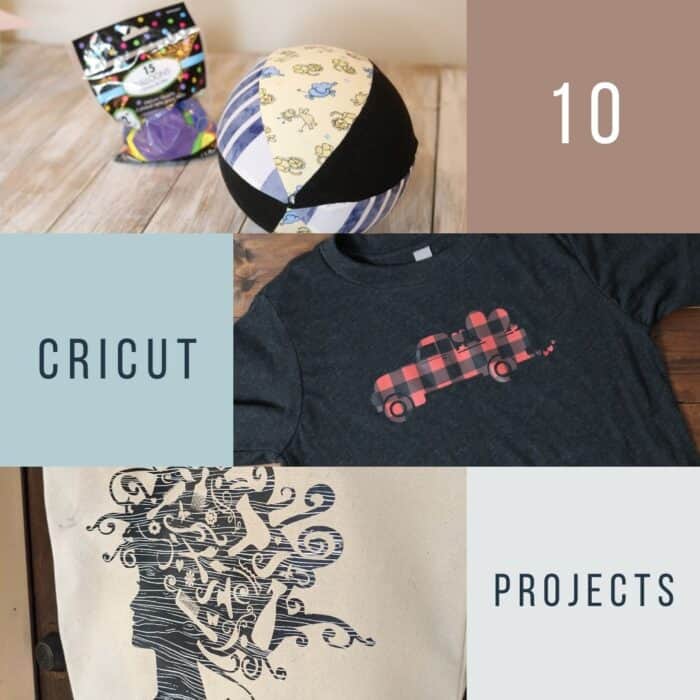 These are my top Cricut Maker projects and what each project taught me. It's important to try different techniques and projects if you want to learn to use your Cricut.
This is a sponsored conversation written by me on behalf of Cricut. The opinions and text are all mine.
This post may contain affiliate links which may earn me commissions should you click through them and take certain actions. As an affiliate for Amazon, Cricut, xTool, Home Depot, and other sites, I earn from qualifying purchases. Please DIY carefully. View my full legal disclosures here.
Please read the whole post so you don't miss any important information!
Having the Cricut Maker™ opens up a lot of options for unique, easy crafts. While I love my more complicated sewing or woodworking projects, sometimes it's nice to be able to just sit down and quickly complete a project in under an hour. Honestly, as a mom, an hour is often all I have to work with. Naps only last so long, right?
Each project below is something I've completed in the past year with my Maker. Each one taught me something new.
Here's what these 10 projects taught me…
#1 How awesome the Maker's Rotary Blade is for small sewing projects
These easy balloon covers were even easier to make when my Cricut cut the fabric for me. I got to finally try out the rotary blade on the Maker™ and BOY am I impressed. It's a great tool for cutting out small details on small projects.
If you sew a lot, you know that knit fabric can be difficult to cut, particularly when you're working with small pieces. The edges curl which makes it difficult to get the cuts just the right size.
With the Maker, the knit is adhered to the fabric mat, preventing curling, so you get the EXACT right size for your project.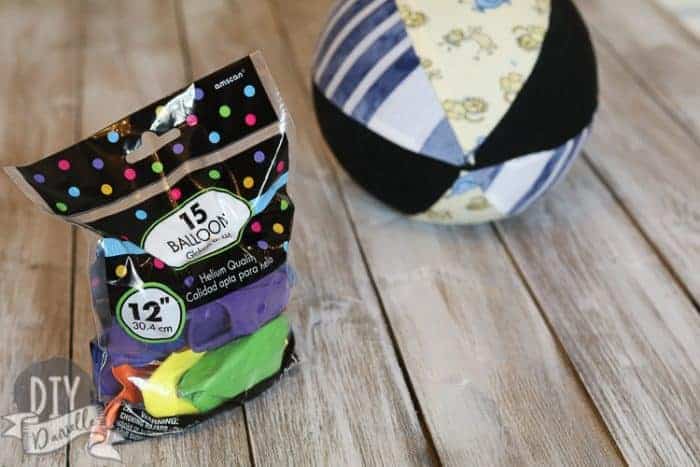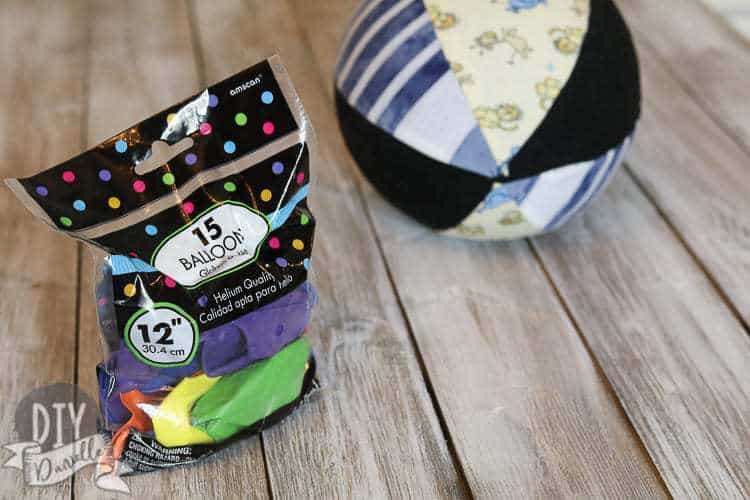 Use the Discount Code DIYDANIELLE on cricut.com for 10% off any cutting machine or heatpress (no minimum). Excludes: materials/accessories/mystery boxes/etc. Applies to US/CA only, code expires 12/31/23.
#2 How many GREAT projects are available from Cricut's Access Membership
I really love using the free projects on Cricut Design Space's Access membership. It's cheaper than buying something on Etsy or another source, and it's still fast and easy. And you know EXACTLY what you're getting- you've seen the finished photos.
While sometimes I like to do my own thing, I don't LOVE working with paper so using a Cricut Access template was perfect for these Christmas invitations!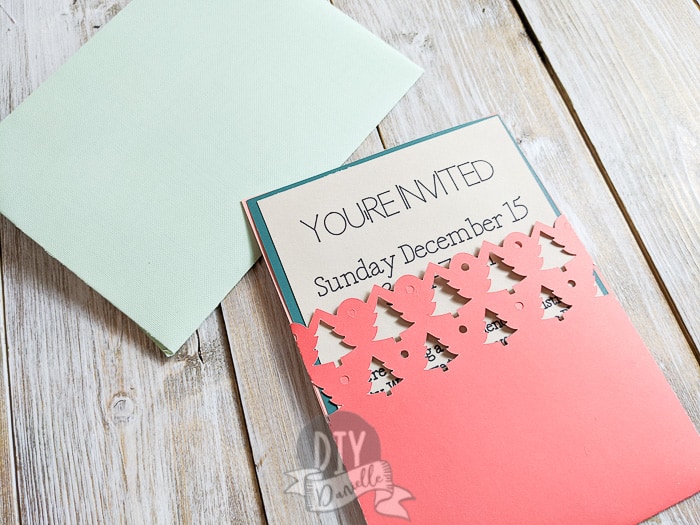 #3 How Convenient it is to Download Files from Etsy and Other SVG Sources
Sometimes I can't find what I want or need on Design Space. While I could always create my own design using the software, it's often time consuming. And I don't always HAVE the time.
Sometimes I just want to be finished with a project QUICK. I need to check it off the list and MOVE ON. These are a few projects that were worth not trying to get perfect myself.
First was these POPULAR customized boxer briefs that I made for my husband. I saw lots of other women snickering about using this file to make gifts for their significant others on holidays and birthdays. I also just like to make my husband blush.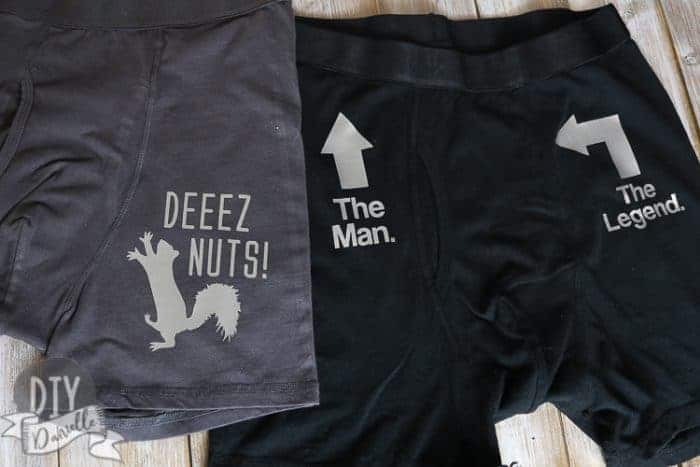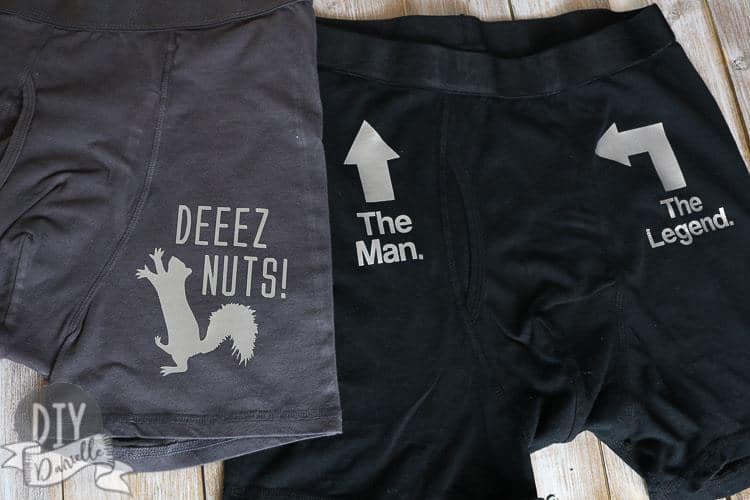 I thought these kitchen organizers for the inside of a kitchen cabinet were a neat idea, but now that I've been using them for months, I'm IN LOVE. Yes, I could have made my own. Downloading this file saved me SO much time though… and it's a project I JUST wanted DONE. I didn't want to waste time on it. I didn't want it customized. DONE.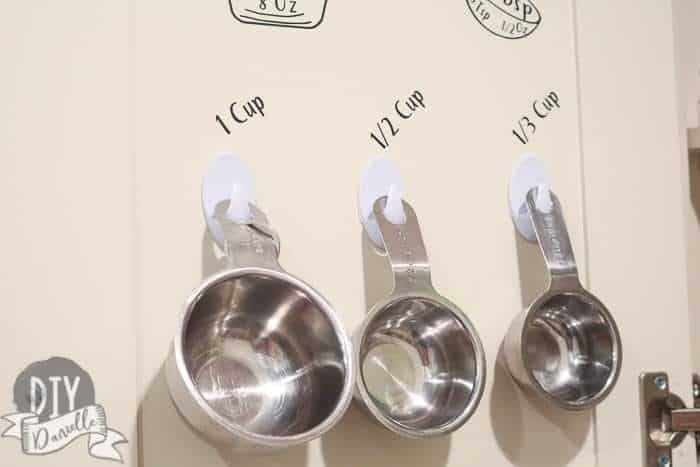 These personalized Christmas sacks were easy to make with big blank canvas laundry bags. And while, again, I could have design my own bags, downloading the file was so much easier.
The project came together in an hour or two- the most time consuming part was weeding it all. Gosh I LOVE checking things off my to-do list.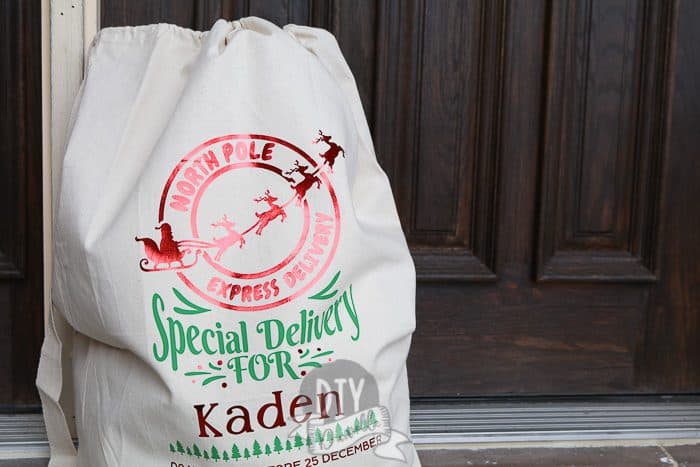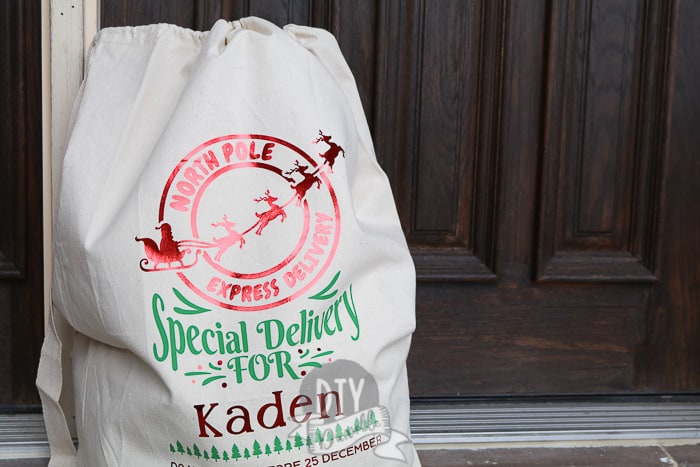 I also put together two quick tote bags for my mother and mother-in-law. These were also from designs I purchased.
Totally. Worth. It.
Aren't the results stunning?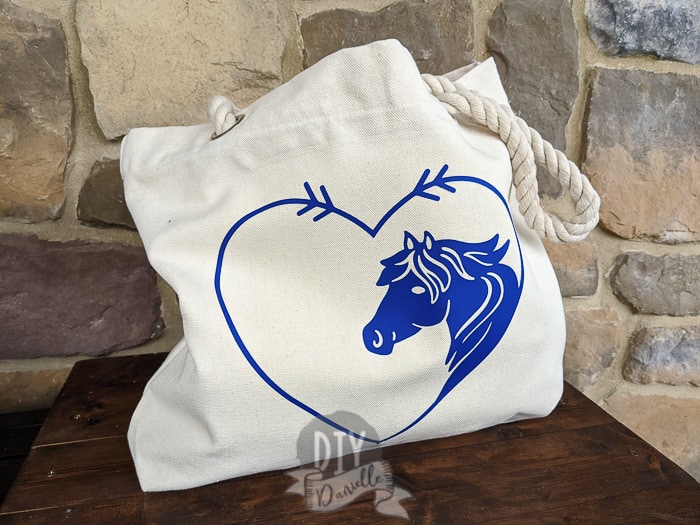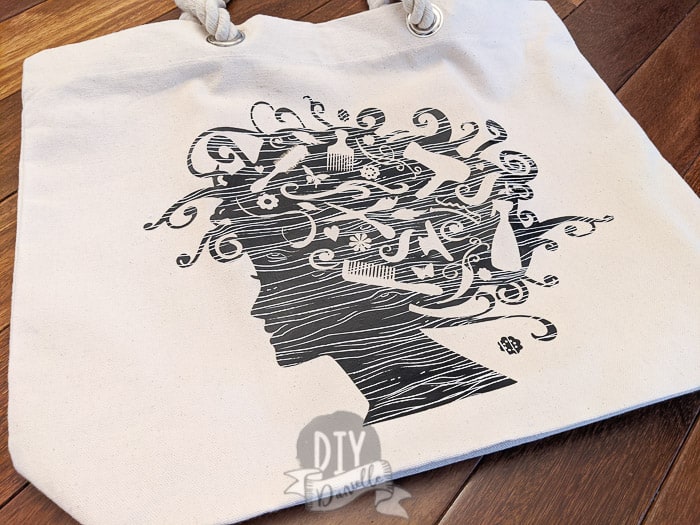 #4 To experiment with different types of vinyl and iron on
I've tried a few different types of iron on in the past year. I like the foil iron on, but hate how it photographs (photos never do it justice). Everyday Iron On is my go to. But I am TOTALLY IN LOVE WITH patterned iron on.
Ever since discovering it, I've been trying to think of fun new projects for it. Along with the hair stylist bag, I also made two shirts using three different types of patterned iron on.
It's a lot of fun to see how much different a project looks with two similar, but different types of patterned iron on. I tried this with the two "Yeti for a Snow Day" shirts that I made for my sons.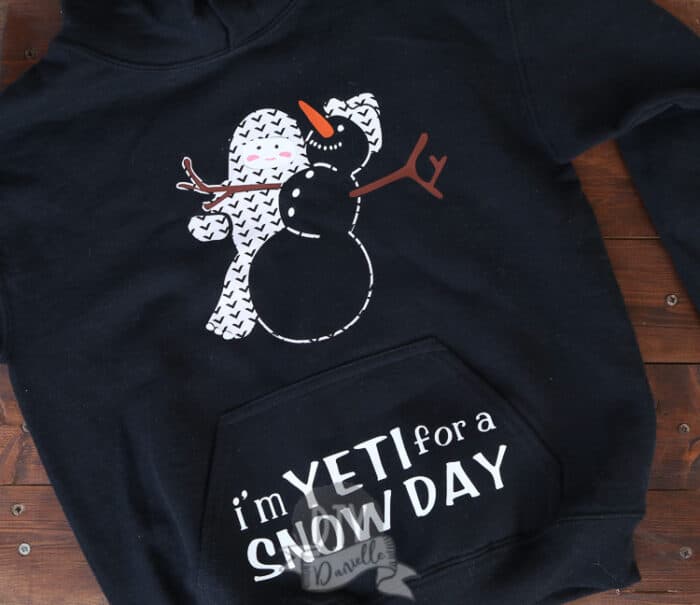 I also used the patterned iron of for a Valentines shirt for the toddler. Ahhhhh! SO MUCH CUTENESS!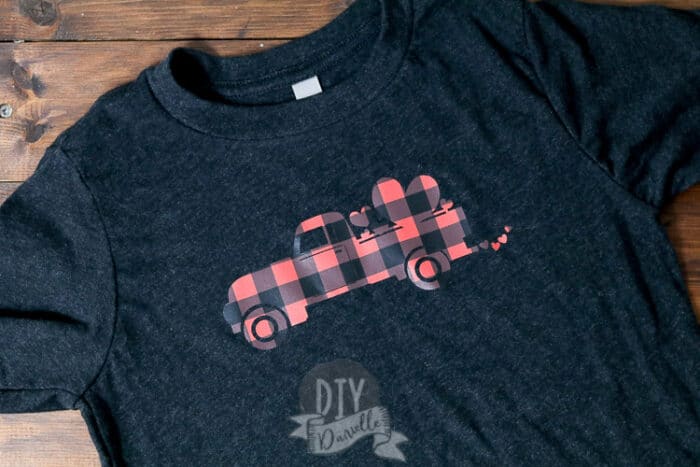 #5 How to design my own projects
The most important thing I've learned is how to use the Cricut Access files to tweak and make my own designs. It's a lot of fun to see how far I can stretch the original design to make something unique.
Learn to use the following tools: contour, slice, and weld, and you'll be able to create quite a few projects in Design Space.
The Yeti shirt was my first time using contour and it came it SO useful. I was able to take the design and make it into what I needed.
I used slicing and welding a lot for the Valentine's truck shirt.
This Father's Day shirt was just a bunch of designs that I liked and put together… nothing complicated.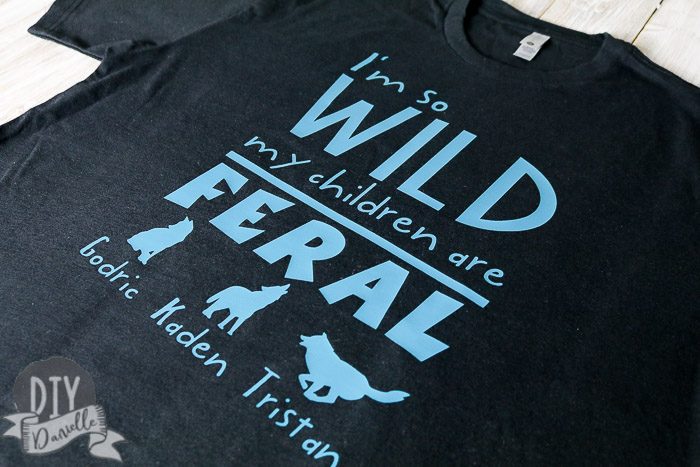 When you're starting out with your Cricut and trying to learn everything, make sure you take it one project at a time. But diversify- try different types of vinyl, different types of projects, and don't get intimidated.
Thinking about buying a Cricut Maker™ and not quite sure what to get? Make sure to check out my basic guide for what to buy with the Cricut Maker.
Please share and pin this post! If you make this project, share it in our Stuff Mama Makes Facebook Group. We have regular giveaways for gift cards to craft stores. You can also tag me on Instagram @doityourselfdanielle; I love seeing everything you make!