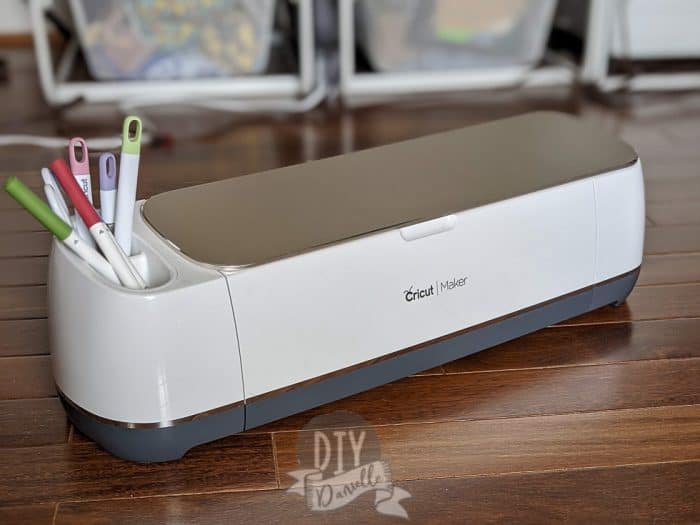 This is the husband's guide to buying your wife a Cricut machine for Christmas. What to buy, necessary accessories, and where to get it all with less fuss!
This is a sponsored conversation written by me on behalf of Cricut. The opinions and text are all mine.
This post may contain affiliate links which may earn me commissions should you click through them and take certain actions. As an affiliate for Amazon, Cricut, xTool, Home Depot, and other sites, I earn from qualifying purchases. Please DIY carefully. View my full legal disclosures here.
Please read the whole post so you don't miss any important information!
Every year around the holidays I make a trip to the local store for craft supplies… ya know, last minute gifts… and there's always at least one man standing in the Cricut aisle staring blankly at all of the Cricut supplies. Like, "She said Cricut… but there's this huuuuuuge aisle and what is what…?!"
Sometimes he gets lucky and a knowledgeable employee is around to help him out. But you know how it is during the Christmas season! It's HARD to get help when they're slammed.
This year I decided to put together a post for YOU GUYS! If you're feeling ambitious, order all of the supplies online from Cricut so you don't need to struggle through the store on Christmas Eve. It'll make your life easier, I promise.
If you prefer the last minute shopping spree or just like to go to the store, put together a list of these must-have items. Just KEEP IN MIND that there are more products/options available on the Cricut website than in store… particularly right before Christmas.
I did a similar post about buying a video game system for kids two years ago if you're interested.
Use the Discount Code DIYDANIELLE on cricut.com for 10% off any cutting machine or heatpress (no minimum). Excludes: materials/accessories/mystery boxes/etc. Applies to US/CA only, code expires 12/31/23.
What Does She Want to Do with the Cricut?
This is really good information to know, if you are able to find out. Will she want to cut small fabric pieces for sewing projects? Does she want to just make wood signs? Does she love making customized tee-shirts?
If you don't know or if you think she'll want to do it all, you may want to get her a little bit of everything. There are some fantastic packages you can get that'll give her lots to experiment and play with. I'll talk about packages in a bit.
Is she a seamstress who might like cutting small fabric pieces for quilting or felt books? You'll definitely want to get her the Cricut Maker instead of the Air 2. The original Cricut Maker is great, but I'm linking the Cricut Maker 3 because it has a lot more bells and whistles.
If she JUST wants to do tee-shirts, then you may want to pick up a Cricut Air 2 to save money and use the money saved to also get a heat press.
Cricut makes the EasyPress, a simple heat press that takes up less room than the big ones, and they have several options. Those include a mini press for things like hats and shoes, and a bigger one for t-shirts and bags.
Cricut Bundles
Honestly, these bundles are going to be your best bet and you'll find the greatest number of options online. NOTE that since I originally wrote this Cricut released the Cricut Maker 3 and the Cricut Air 3. Those machines are very similar to the originals BUT they also use the Smart Materials. Here's a blog post about the Maker 3 if you want to know more about it.
Cricut Maker® + Essentials Bundle
Machine Colors: Lilac, Mint, Rose, Blue, Champagne
This is the bundle that includes the Cricut Maker and the associated tools. It will have your mats, one smaller beginner project to try, and other items that you'd otherwise need to buy separately.
It will NOT have project materials so she can get started- it includes one very small project, but she's probably going to want to play more if she can.
The Essentials Bundle is for people who want to get all of the project supplies separately so they can pick out exactly what vinyl, paper, etc. that they want.
Includes:
Cricut Maker® machine
Blades: Rotary Blade, Premium Fine-Point Blade, Bonded-Fabric Blade, Deep-Point Blade, Premium Fine Point Blade
Mats: 12×12 FabricGrip™ Mat, 12×12 LightGrip Mat, 12×24 Machine Mat Variety Pack, 12×24 FabricGrip™ Mat
Pens: Fine Point Pen, Black, Washable Fabric Pen
USB cable & Power Adapter
Trial membership to Cricut Access™ (for new subscribers)
Materials for a practice project
Sewing Kit
I love that this comes with the larger mats. The 12×12 mats are fine for most projects, but I really love my 12×24 mats best.
The sewing kit will be convenient, but most people who already sew will have those type of items.
Cricut Maker® + Everything
Colors: Lilac, Mint, Rose, Blue, Champagne
This is the perfect gift option if you want to get all of the supplies and project materials in ONE easy addition to your shopping cart. You can separate all of the items when they come and wrap them individually. It'll be a Merry Cricut Christmas… small items can go in stockings!
If I were in the market for a new Cricut machine, this would be my ideal bundle because I LOVE having a bunch of supplies on hand for that day I have some free time and think up a really cool idea.
I HATE needing to go to the store for supplies so I keep my craft room well stocked.
This bundle only costs a bit more than the other bundle so it's a good option. My only dislike for this bundle is that it doesn't come with the 12 x 24 mats which I LOVE. So you may want to consider picking those up separately.
It also doesn't come with as many different blades, but I think the ones included should suffice.
Includes:
Cricut Maker® machine
Blades: Rotary Blade, Premium Fine-Point Blade
Mats: 12×12 FabricGrip™ Machine Mat, 12×12 LightGrip Machine Mat
Pens: Fine Point Pen, Black
USB cable & Power Adapter

Free trial membership to Cricut Access™ (for new subscribers)

Materials:

Practice project
Corrugated Cardboard Sampler
Faux Leather
Faux Suede
Kraft Board, Sampler
Fabric Sampler
Glitter Iron-On
Everyday Iron-On
Everyday Iron-On
Chalkboard Vinyl
Premium Outdoor Vinyl, Sampler
Glitter Vinyl
Vinyl Transfer Tape
Stencil Material
Window Cling
Printable Sticker Paper
Poster Board
Adhesive Foil
You have a mix of different types of supplies in this bundle which is nice so she can experiment with anything she wants!
Cricut Explore Air™ 2 + Essentials Bundle
The Cricut Air 2 is more affordable as it's older than the Cricut Maker. It's still a fantastic machine, but it can't cut fabric or thin pieces of wood like the Maker. Because it's an older machine, you have more color choices.
Colors: Peach Kiss, Mint, Rose, Lilac, Raspberry, Black, Fuchsia, Sky, Blue
Includes:
Cricut Explore Air™ 2 machine
Blades: Premium Fine-Point Blade, Deep-Point Blade, Scoring Stylus
Mats: 3 pk of 12×12 machine mats, 12×12 LightGrip Mat
Pens: Fine Point Pen, Black, Pen Set, Candy Shop

USB cable

& Power Adapter
Free trial membership to Cricut Access™ (for new subscribers)
Materials:

Practice project
Window Cling

Basic Tool Set
In this case, you're getting some window cling to play with for a first project.
Cricut Explore Air™ 2+ Everything Bundle
Colors: Peach Kiss, Mint, Rose, Lilac, Raspberry, Black, Fuchsia, Sky, Blue
Includes:
Cricut Explore Air™ 2 machine
Blades: Premium Fine-Point Blade, Deep-Point Blade
Premium Fine-Point Replacement Blade, Scoring Stylus
Mats: 12×12 LightGrip Mat, 3 Pk 12×12 Machine Mats
Pens: Fine Point Pen, Black, Variety Pen Set, Black, Pen Set, Wildflowers
USB cable & Power Adapter
Free trial membership to Cricut Access™ (for new subscribers)
Materials:

Practice project
Printable Iron-On
Dry Erase Vinyl
Vinyl Sampler
Transfer Tape
Printable Sticker Paper
Washi Sheets
Printable Vinyl
Printable Magnet Sheets
Window Cling
Poster Board
Faux Leather

Basic Tool Set
Portable Trimmer
Must Haves to Get Started
If you want her to be able to craft on Christmas, there's a few things she'll need. She will have to wait until shops are open to buy the supplies otherwise.
Note that most of these items are included in the bundles.
She will need:
A Cricut Machine
Mat:

The 12×24 mats would be a good option that can do everything, but 12×12 mat is more common. You need at least one green mat for most projects. There are mats for paper, mats for fabric, and mats for cutting wood too. The Cricut Maker 3 has Smart Materials that don't require a mat, but I think you'll still want other mats for projects that don't have a Smart Material.

Project Materials
This is a variety of supplies that I have for my machine.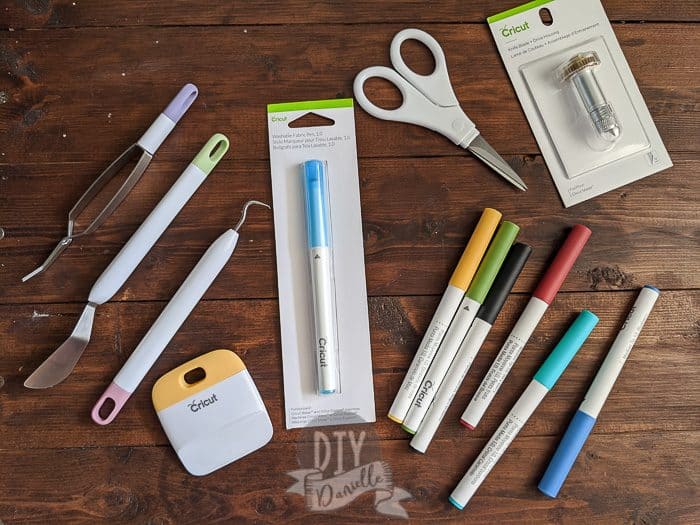 Project Materials List
For what it's worth, this is a bit complicated which is why I recommend a bundle of materials. But I'll try to keep it as simple as possible!
Vinyl
Regular vinyl is used for signs, wall decals, and the like.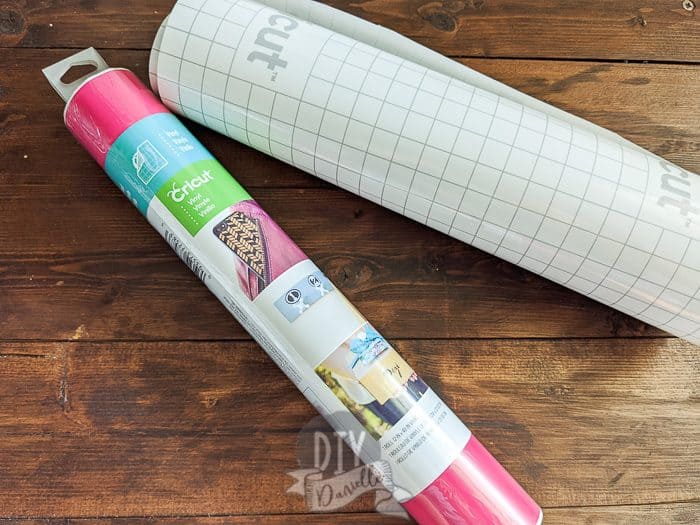 She'll want removable vinyl for items like wall decals. Permanent for signs. Outdoor vinyl is intended for outdoor use. You can usually find sampler packs with a few colors included. With this type of vinyl, you need to get her transfer paper too.
Paper
Paper is for making items like cards. You can find samplers of paper colors which is a good bet for starting up.
You'll also want to pick up some pens for her so her Cricut can draw out the text and images on the cards. The pens come in different thicknesses for different types of projects- the black set of different sizes would be a great option.
Heat Transfer Vinyl
HTV is applied to fabric on shirts, bags, and sometimes even wood. You'll need the HTV itself, and what's called a "blank." Blanks are just blank shirts, bags, pants, whatever.
She'll need an iron or EasyPress to apply the HTV to the fabric.
Fabric and Wood
You need a special blade for each of these specialty items. You need a Maker to cut them. It's better to start off with the other types of projects and work your way up to this if she's new to Cricut.
If she's really excited about the fabric cutting feature, just make sure she has a 12×24 Fabric mat and the rotary blade for her machine. I'm guessing she will already have fabric on hand.
Extra Options to Accessorize Your Gifts
Here are some other ideas…
Membership for Cricut Access™
This is pretty useful to have, particularly in her first year using a Cricut. Cricut Access gives her the ability to use a lot of the projects, fonts, and images that are available from Cricut.
Without this, she can always buy the items individually as she sees ones she likes, or create her own designs, but it's more complicated to learn and it's more expensive to buy items individually.
She will also save money on items that aren't available through Cricut Access.
EasyPress™
I think a Cricut Easy Press is a great option if you know she wants to make shirts and other heat transfer items. While she can get away with using an iron initially, an EasyPress will be extremely beneficial.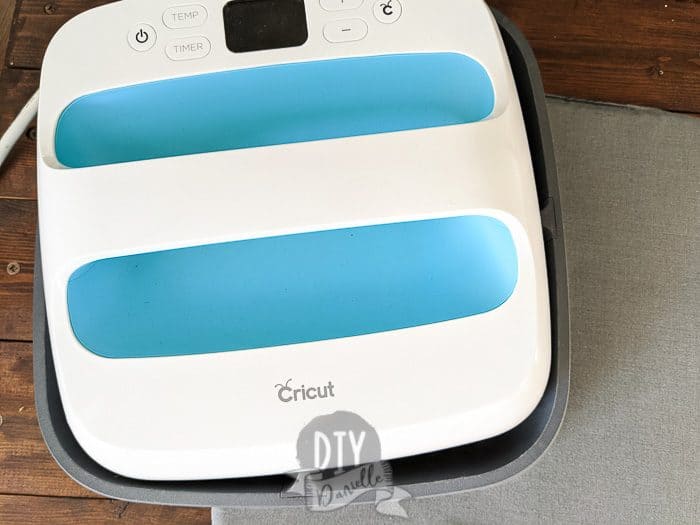 There are several options for heat pressing iron on vinyl and you can see all of the Cricut Heat Presses here, but here's the list of available options and why you might want one vs. another:
Cricut EasyPress Mini™ (shoes, hats, etc)
Cricut EasyPress™ 2, 6″ x 7″ (baby onesies and small items)
Cricut EasyPress™ 2, 9″ x 9″ (medium size projects like shirts)
Cricut EasyPress™ 2, 12″ x 10″ (large projects)
Mug Press
AutoPress (more like a traditional heat press)
The size is important here. You can definitely get away with just one EasyPress- you don't need all of them. But if you were trying to press HTV on a hat with a 12×10″ EasyPress, you might struggle to get the HTV to adhere well.
You can always press a larger item with a smaller press, you just need to press each section individually. This makes it more time consuming.
Personally, I think the medium press is a good starter option.
Craft Room Furniture
Honestly, this is what I NEED for Christmas this year. If someone could just come in and organize my sewing and craft area so everything was easy to find, and positioned in coordinating furniture, that would be glorious.
I do a pretty good job of organizing everything, but it's still tough without nice shelves. Floor to ceiling shelves or built ins would be amazing.
Or just build Sheryl a Sheshier She Shed?!
Looking for wall storage for Cricut vinyl? Check out these easy DIY Wall Storage Shelves for Cricut Vinyl.
If you found this helpful, please share it with your friends. If you're a wife looking to send a not-too-subtle hint to your husband, send this to him!
Comments submitted may be displayed on other websites owned by the sponsoring brand.
Please pin this!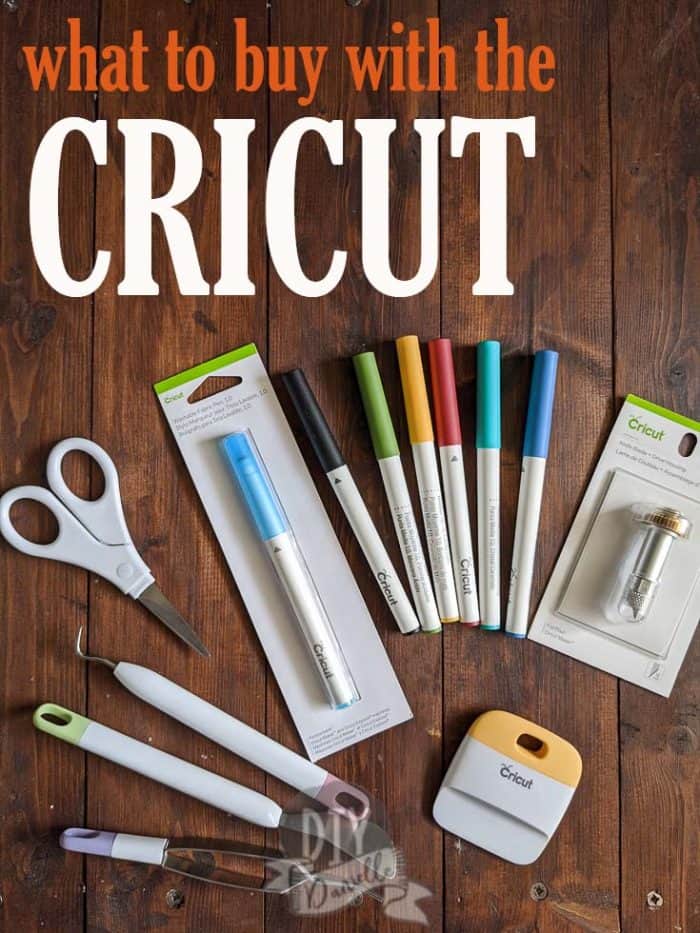 Cricut Buying Guide for Husbands! Google Web Story