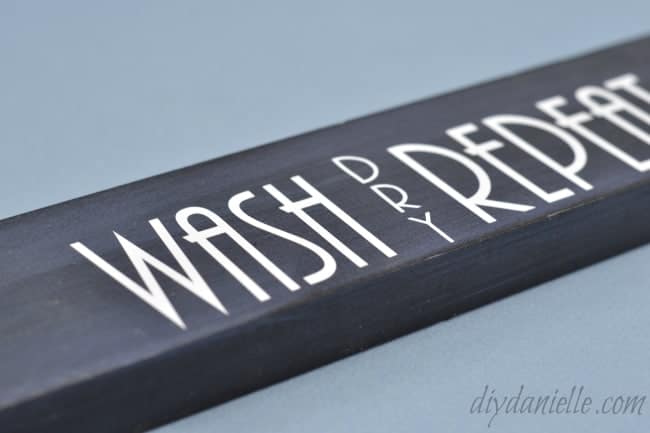 How to make a dish cloth holder for your kitchen. These help hold dish cloths until they dry and keep them out of the way. No more soggy cloths in the sink.
This post may contain affiliate links which may earn me commissions should you click through them and take certain actions. As an affiliate for Amazon, Cricut, xTool, Home Depot, and other sites, I earn from qualifying purchases. Please DIY carefully. View my full legal disclosures here.
Please read the whole post so you don't miss any important information!
If you aren't a regular follower of my blog, you may not be aware that I am the QUEEN of reusable products. I love being able to wash and reuse items. We use a lot of items like cloth napkins, unpaper towels and more in our house. For dish cloths, I use a soft square knit wash cloth or a scrubbing dish cloth. Unlike sponges, they don't sit and build up bacteria. I can launder them after every use. These dish cloths can get tossed in the wet bag with all of my other cloth products for washing and reuse.
My only problem? I needed a pretty storage solution for my dish cloths so they were easily accessible. And (swoon) I can't wait to show you what I came up with… best part? It's essentially a 10 minute project, not including painting.
Supplies to Make a Dish Cloth Holder
Use the Discount Code DIYDANIELLE on cricut.com for 10% off any cutting machine or heatpress (no minimum). Excludes: materials/accessories/mystery boxes/etc. Applies to US/CA only, code expires 12/31/23.
Crafting a DIY Dish Cloth Holder
This is such a simple project. I started by taking a piece of wood that was already distressed. For distressing tips, check out my blog post: Drab to Dreamy Lego Desk. Add your hangers to the back of your wood. I accidentally did this as my last step, but it's easier to do it as your first step. I added a bunch of these across the board because they aren't really rated for much weight and I wanted to make sure it stuck on the wall.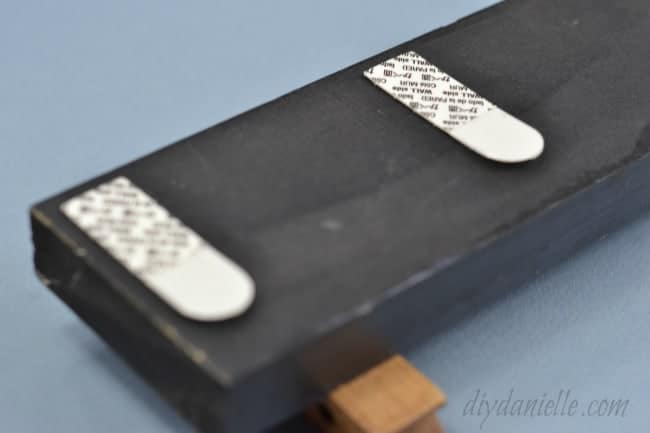 Using your adhesive, stick your clips on. I used two, one on each end. If you skip the quote for the middle, you could also just use additional clips.Make sure to measure the spacing out so they're even. Let dry.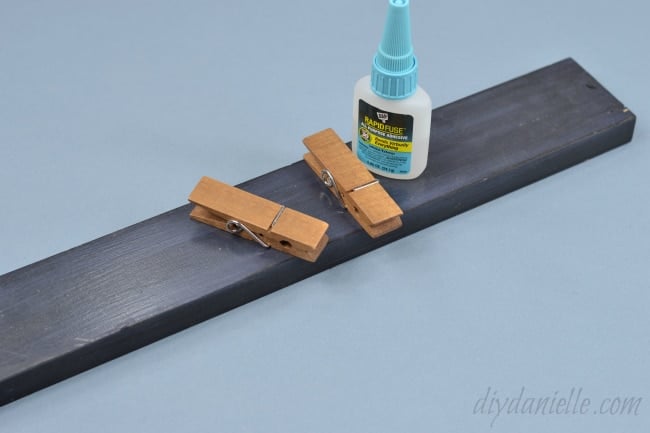 Now you can use your transfer paper to add your Silhouette design, centered on your wood. This Silhouette design is free for my email subscribers in the exclusive freebie folder (look for wash-dry-repeat file).
Hang above your sink, making sure to center and level it.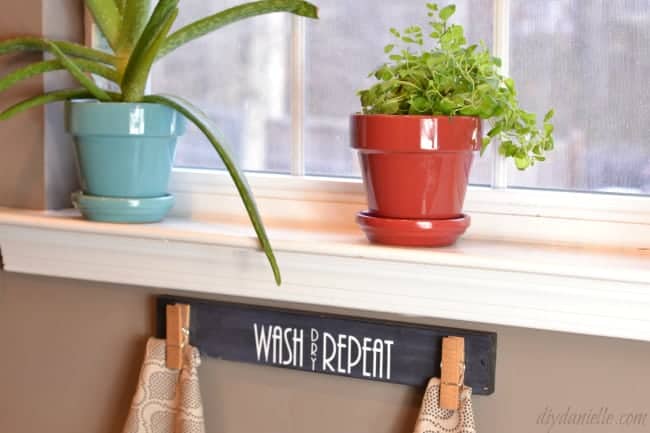 Video
Our Hand Washing & Mask Washing Station
We recently updated our laundry room/mudroom and it's AMAZING. The best part is that it's the first room you enter when you come in from the garage. While we're dealing with COVID-19- and even when we aren't, seeing we handle poultry and other farm animals- this area is PERFECT for a wash station.
We can come in from the garage with all of our dirtiness. Dirty clothing can go into the washer directly, we can wash our hands before touching anything in our home, and I can wash my homemade masks after use.
The dish cloth hanger is now in use for air drying masks! I can hand wash them in the sink below quick and easy.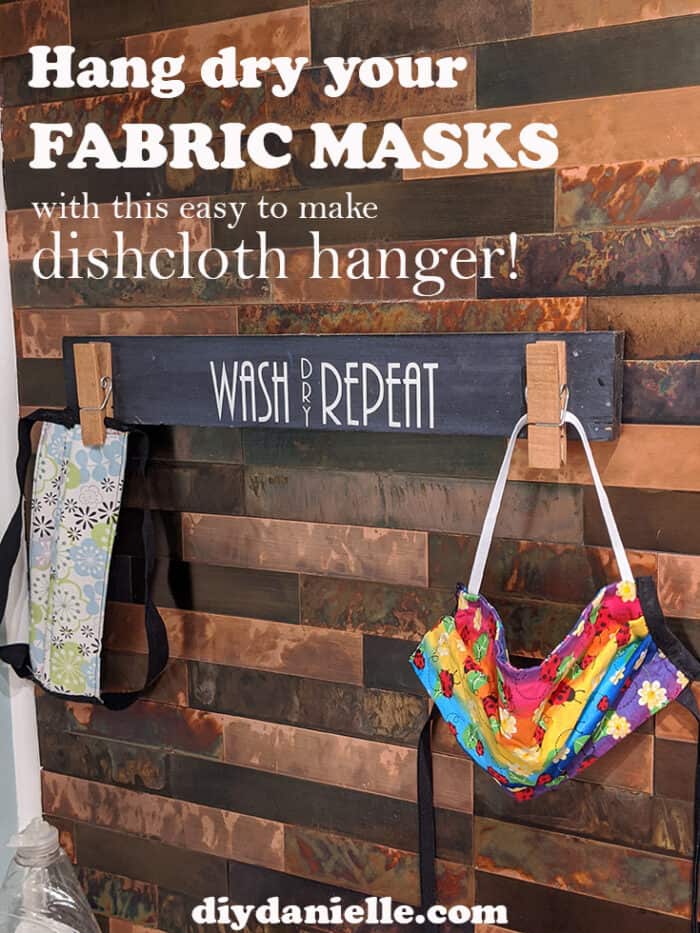 The metal backsplash wall is perfect for the dish cloth hanger now that we moved (our new kitchen sink has a window in front of it so it can't go there). I used super power magnets to the back of this hanger so I didn't have to stick anything to my pretty wall.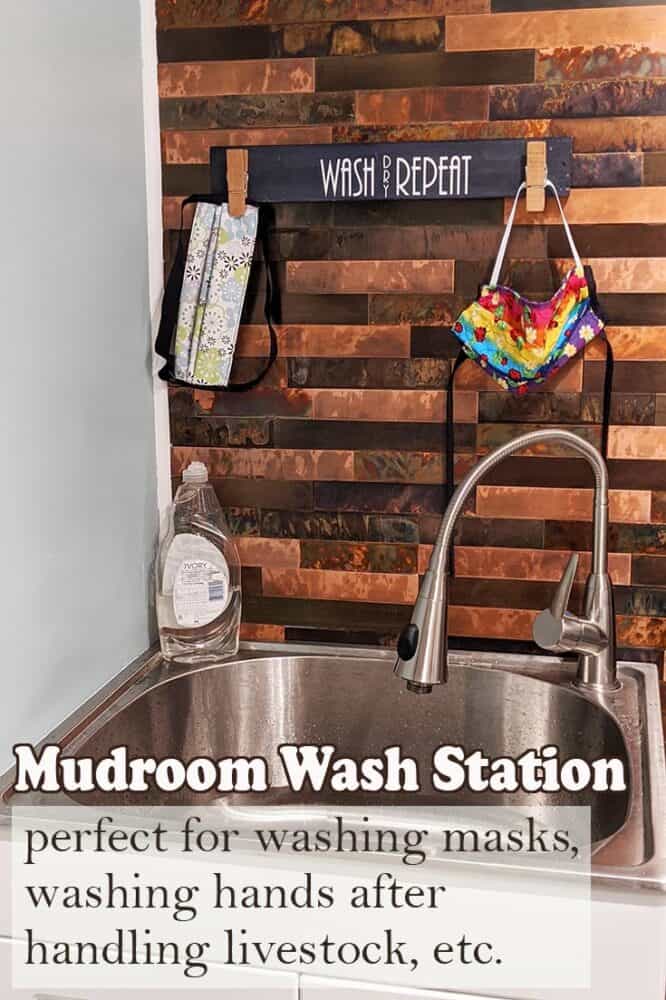 Love your Cricut? Here are a few projects that you might also like: DIY Wooden Shields | Make Minecraft Themed Windows | Baby Nursery Signs | Kids Garage with Pretend Play Autobody Signage
Love it? Pin it!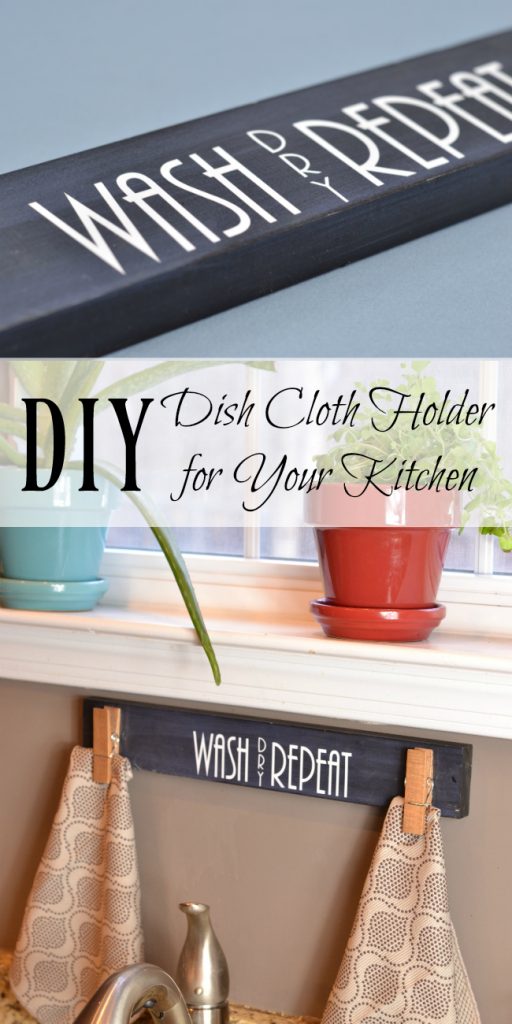 Do you use dish rags? Do you hand wash your dishes?
Google Web Story: Dish Cloth Holder DIY