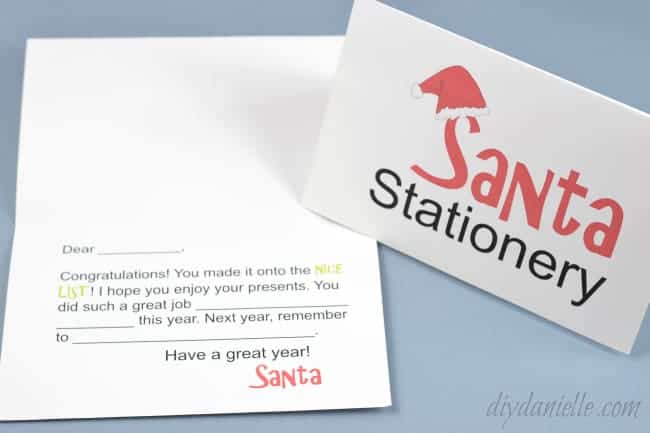 Free Printable for Santa Stationery.
This post may contain affiliate links. Using these links helps support my blog. Thank you!
What are your Christmas or holiday traditions? We don't have an Elf living at our house, but we do fill a manger (La Crèche). Otherwise, I think we have a pretty typical American holiday. We decorate. We bake. We eat food. We give and open presents.
That said, every year the kids get a special note from Santa, letting them know what they're done well that year and what they should work on for next year. In the past, Santa has left a handwritten note. This year, I was hoping to leave Santa some SPECIAL stationery to use and fill out so I wanted to share it with you.
Supplies
Supplies listed below may include affiliate links to the products.
Printer
Computer
Santa Stationery Printable (available free to subscribers. Look for files for Santa Stationery. It's actually a Silhouette file, although I didn't use my Silhouette machine to print it)
Tutorial
There's nothing more to this project than to print your stationery and leave it for Santa to fill out on Christmas Eve.
Make sure you have some good greeting card paper to print this on and that you practice printing to make sure you have the setup right when you go to print on the opposite side. I used regular paper to test it first.
I think it's important for kids to hear what they've done well and to hear it frequently from adults. Throughout the whole Christmas season, they hear a lot of people remind them that "Santa is watching" and nagging them about behaving… at the end, I like the thought that they can understand what they did well to get on the nice list.
I try to seize opportunities to let my kids know what they did a good job at… it's too easy to over focus on the negative. I appreciate when people do the same for me and I think my behavior is influenced by it.
Love it? Pin it!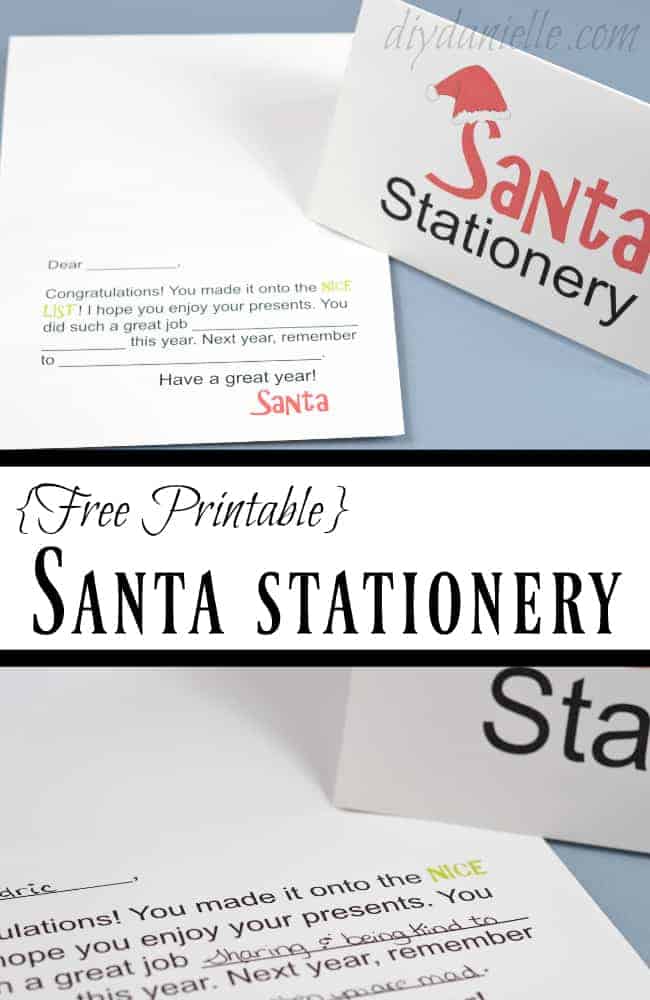 Check out these fun Handmade Stocking Ideas!
Thanks for taking the time to read this post! I really appreciate the time you've taken. Please share, like, and pin my post if you enjoyed it. Follow me on social media and subscribe to my email list to keep up to date on all of my latest projects!