With just a few simple steps, you can create beautiful handmade Christmas stockings for your family this year.
As the holidays approach, many of us start thinking about decorating our homes. And one of the most important elements of holiday decor is a Christmas stocking.
Whether you hang them by the fireplace or at the top of the staircase, stockings are a classic way to add some festive cheer to your home.
DIY Handmade Christmas Stockings
Some of the most popular types of DIY stockings are:
Knitted Christmas Stockings: These cozy stockings are a classic look and make a wonderful gift.
Crocheted Christmas Stockings: If you're looking for something a little different, try crocheting your own stockings. The possibilities are endless when it comes to colors and patterns.
Reversible Christmas Stockings: These two-sided stockings are a great way to add some color to your holiday decor. Plus, they're reversible so you can use them year after year!
Felt Christmas Stockings: Felt is a great material to use for stockings because it's durable and easy to work with. Plus, it comes in lots of different colors so you can really get creative with your design.
Patchwork Christmas Stockings: Patchwork stockings are fun and festive. They're also a great way to use up scraps of fabric that you might have left over from other projects.
Quilted Christmas Stockings: Quilted stockings are both beautiful and functional. Use up old quilts or thrift store finds to keep costs down.
Floral Christmas Stockings: Add some floral beauty to your holiday decor with floral Christmas stockings. They'll brighten up any room in your home.
Now that I've shared a few ideas for popular material options, let's take a look at 21 easy handmade Christmas stockings with tutorials so you can make your own.
21 DIY Handmade Christmas Stockings That You Will Love!
From knit stockings to felt designs, there are plenty of easy options to choose from. So get crafty and add some extra festive cheer to your Christmas decor with handmade stockings.
Looking for more Christmas decorating ideas? I've got you covered! Check out these ideas:
Please share and pin this post! If you make this project, share it in our Stuff Mama Makes Facebook Group. We have regular giveaways for gift cards to craft stores. You can also tag me on Instagram @doityourselfdanielle; I love seeing everything you make!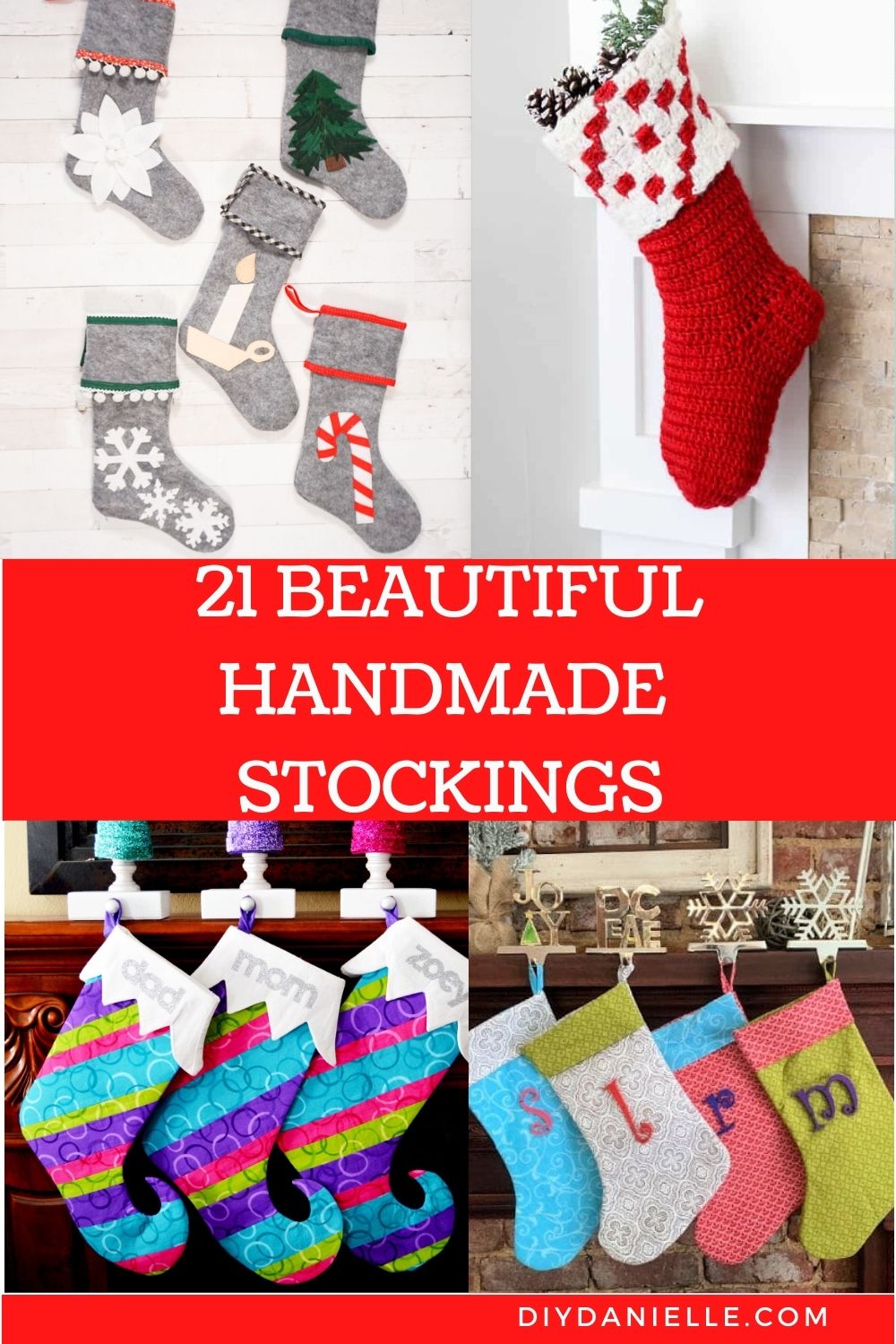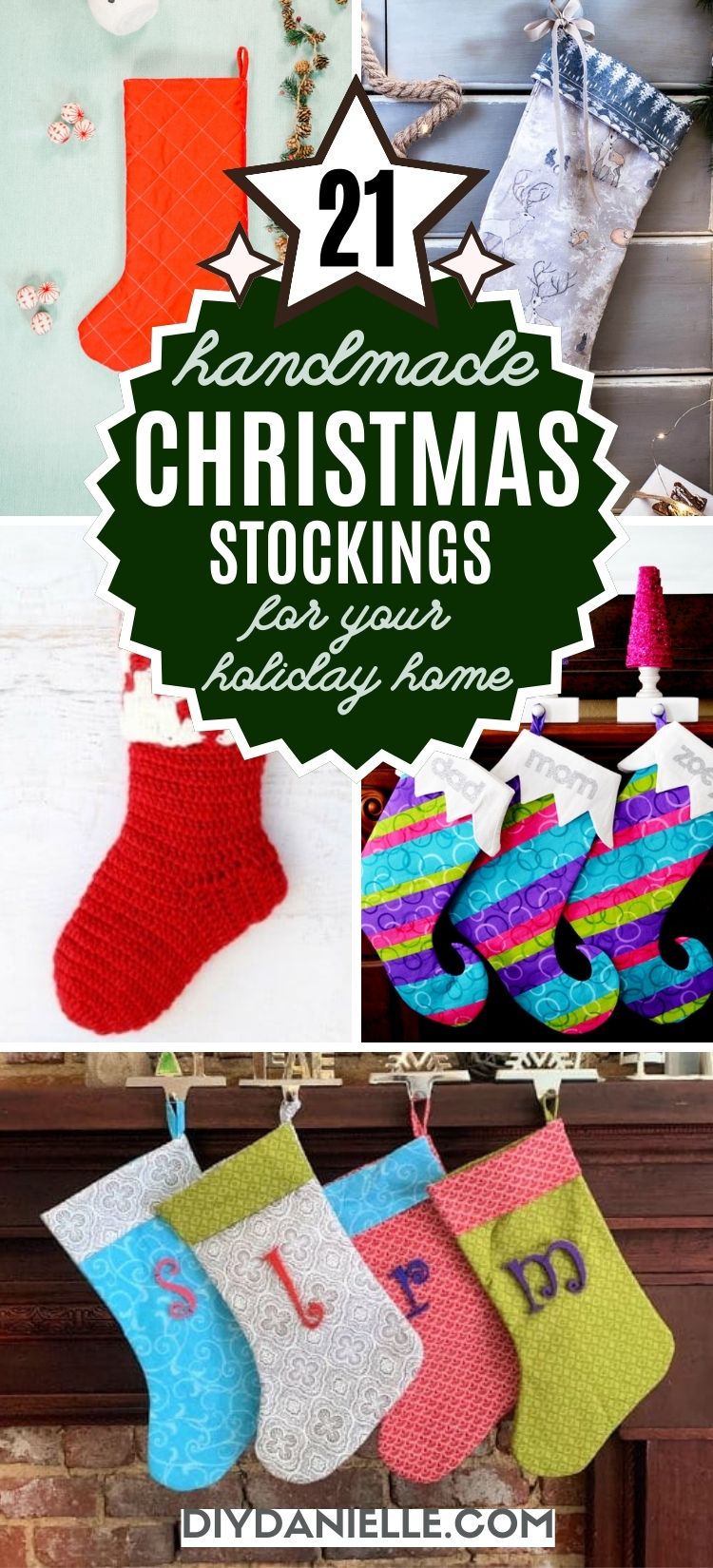 Google Web Story: Easy DIY Christmas Stockings