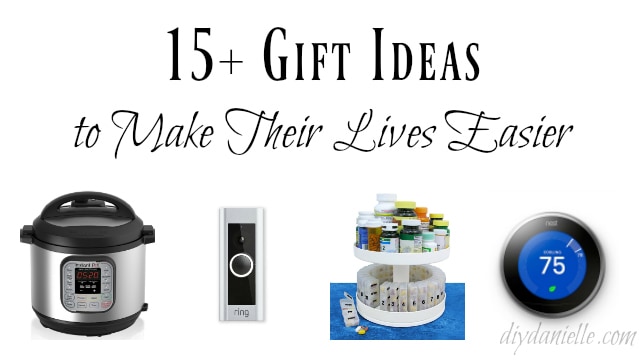 These gift ideas are great for the person who is overwhelmed, busy, or who just loves having as much free time as possible. Check out these 15+ Gift Ideas to Make Their Lives Easier.
This post may contain affiliate links. Using these links helps support my blog. Thank you!
Do you have an overwhelmed person in your life? Someone who does it all, but often doesn't have time to care for themselves? Wondering how you can help by giving them just the right holiday gift? Here are 15+ Gift Ideas that can make their life easier! These are items that I've found useful or that I plan to add to our home at some point to save myself some effort.

Note: I'm going to put the approximate price of these at the time I wrote this post. Of course, those prices may change.
Mandoline Slicer: My step mother introduced me to these and they make slicing vegetables SO much easier. Slicing potatoes or onions takes seconds. Make sure to get one with the additional attachment (the round thing on top) that holds the veggie while you slice. It keeps you from slicing your fingers when you're at the very end of the veggie. Price range: $10-30, this one is listed at $19.99 when I posted it.



Organizational Items: I'm not sure about you, but organization bins and such are REALLY nice to have. If you have an organization product you love, give that gift to others. Having things organized makes life easier. Personally, I think over the door shoe organizers are great for organizing everything from toys to food to socks and shoes. But I love all of those refrigerator bins and the large storage bins for clothes are great too.
Subscription to Blue Apron: I really love this service, if you can't tell by all of the posts I've written on it (How to Make the Most of Your Blue Apron Free Trial / Organizing Your Blue Apron Meals). If you know someone who loves fancy food, but can't afford it or doesn't always know how to cook it, then this might be the gift for them. The service delivers food to the person's doorstep, along with 2-3 recipes per week (2 is for the family plan- the meals are bigger).


Month Long Pill Organizer: If you know they take a lot of medicine or vitamins, this could be a great gift to help them organize their life. $17.56


Robot Vacuum: 'Nuff said. Haven't we all been eyeballing these babies? I had one of the older gen Roombas back when I had extra income and it did a decent job. I'm guessing the tech is even better now. The model below is from another company but it has great ratings and is only $159 at the time I wrote this.


Ring Doorbell: These doorbells look amazing. I started checking these out after we had a couple of package thefts off our doorstep (they stole my fabric!). They mount beside your front door and if anyone sets off the motion detector, you'll get a call to your phone- with VIDEO. It's nice to see who is at your door and you don't need to be home to talk to the person. It's a pretty affordable "security system" if you ask me! The version below is the "pro" and is listed at $239 right now, but there's a cheaper version too.


Steam Cleaner: We have one of these Bissell Powerfresh Mops. They're really useful and make cleaning the floors a bit easier. Would it be better if the floor cleaned itself? Yes. But while I wait for my Jetson's maid, this does the trick. These come with a couple of reusable/washable mop pads. Before I clean my floors with the clean mop pad, I like to use the steam mop to clean the fronts of my cabinets. I also use it for my glass shower doors and- if the temperature is right- I use it on the sliding glass doors (Do NOT use the steam cleaner on a cold door, the temp difference will stress/break the class). $83.59


Pressure Cooker: I have heard these are so much faster to cook with and that you'll use fewer dishes to cook with it (less dish washing!). It's definitely on my list of products that I want to buy, but I haven't decided on which product yet because I want to *make sure* that I can also pressure can with whatever I pick up. This was $119.95 when I wrote this.


The Nest Learning Thermostat: This is a product that we picked up to help us lower our electric costs. It's easy to install and syncs with your phone. You can adjust the temperature in your home from bed or from your office, and if you turn on the location settings on your phone app, it will "know" when you leave home so it can adjust the heat/cooling accordingly. $249


Ninja Master Prep: We got this to make smoothies, but it's come in handy for other purposes too. We also use it to chop up food when we cook (the smaller container). It definitely speeds things up.


Heated Pet Bowl: Frozen water can be quite an issue for those who keep pets outdoors in the winter weather. Many people are outdoors several times a day to break up ice and a heated solution would save them a lot of time and effort. This is the bowl that I purchased for my ducks. If you know they have horses or other large animals, there are large animal options for this type of product too! $29.99
Note: Never purchase items like heat lamps. Outdoor animals are able to survive with food, water, and shelter, even in bad weather… they do not need a heated area. Heat lamps commonly cause fires and people have lost entire flocks of chickens or ducks due to a coop burning down.


Gift Certificate for House Cleaning: This is an amazing gift for someone who hates cleaning. It's nice to have someone else come in and do a nice job of cleaning up the house.
Special Toilet Seat for Parents of Potty Training Age Kids: I'm adding this in here because it has saved me SO much time and effort cleaning. As a parent, it has absolutely made my life easier. A lot of the other potty seats ended up making a huge mess, leaving urine dripping on my floor. It's been a nightmare. This has worked really well for us and it takes up no space compared to the floor models. You need to make sure you get the right shape for your toilet (round or oval). $35.99


Good Quality Electric/Cordless Screwdriver: If the person owns a home, they really need a good quality electric screwdriver, even if they aren't an avid DIY'er. It makes putting furniture together or fixing things around the house so much faster.
Lasagna Lugger/Casserole Carrier: This depends largely on the person you're gifting to, but if they often cook meals for others or for events, these casserole carriers would make a great gift. They help keep the food warm while they're in transit. Plus they're pretty.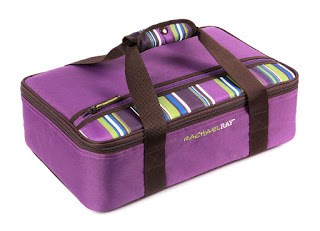 Want some DIY Ideas? Here's a few items I've made that make life better/easier:
Grocery Bag Holders
Step Stools
Refrigerator Liners
Reusable Bowl/Casserole Dish Covers
Suitcase Sized Laundry Bag for Traveling
Car Seat Poncho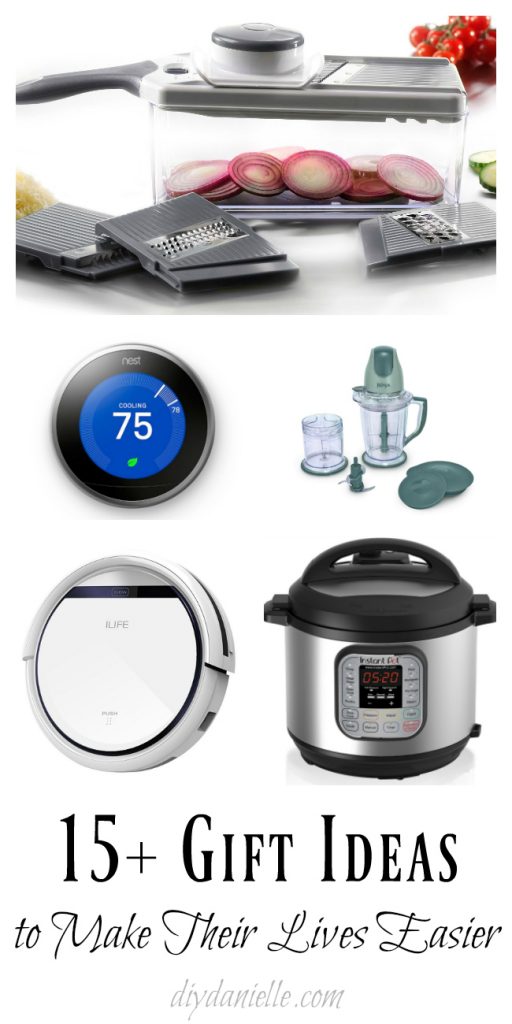 Love it? Pin it!
Thanks for taking the time to read this post! I really appreciate the time you've taken. Please share, like, and pin my post if you enjoyed it. Follow me on social media and subscribe to my email list to keep up to date on all of my latest projects!