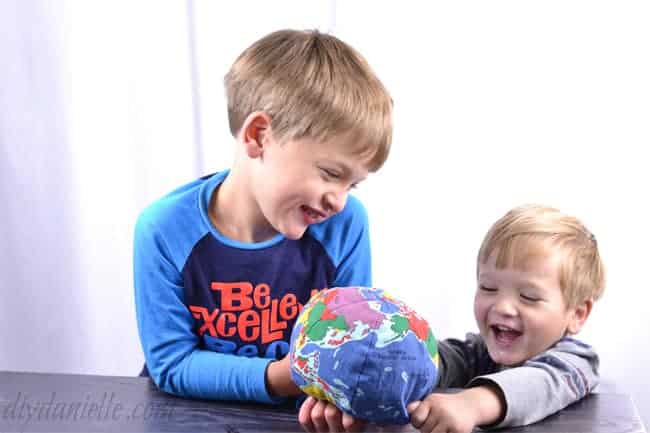 How to immerse your child in other cultures and language without leaving the country.
Thank you to Whistlefritz for sponsoring this post and providing me with a copy of the Ultimate Set: Spanish for Kids 1-7! This post may contain affiliate links. Visiting my sponsors and affiliate links helps support my blog. Thank you!
I love to talk about culture and language. I took two languages in high school (French and Spanish), French again in college, one semester of Japanese in college, and I've continued to try to keep up… somewhat… with my French.
I've never gotten to a point where I was fluent in a language, but my dream is to travel with my kids as they get older and expose them to other cultures and languages. I want my kids to be multilingual. I think knowing another language is fun, but beyond that it's important to understand, respect, and appreciate other cultures.
While we could wait until high school to expose our children to languages, research shows that it is most beneficial for children to learn languages early on. The research isn't completely consistent- some say language acquisition skills peak around age 7 while other research suggests it extends into puberty. Many preschools are adding in language classes just to give children the exposure. And certain things, like a person's ability to pronounce sounds in other languages, are developed early… I began French early, but didn't take Spanish until senior year. I absolutely cannot grasp proper pronunciation for some Spanish words and sounds. French definitely comes more easily to me. Essentially, early language learning means a greater probability that your child will gain native-like fluency.
As such, I have been trying to expose them to other languages early on. We started with some sign language when they were babies, but I've also taught them some French and Spanish.
There are two things you need to do to be successful:
Make sure you have the right tools and resources.
Make it fun. Motivate your children to learn.
Tools and Resources for Teaching Children about Culture and Language
Language
Language is tough to teach when you don't know it yourself. If you know it yourself, it's just a matter of speaking it often and teaching your children the words just like you'd teach them English. But for those of you who don't feel they have a strong enough grasp of a language, a class or learning program is an AWESOME tool. We have some local mommy and me classes for French in our town, but they get expensive and I don't think my sons, 3 and 5 years old, are quite old enough to sit still for a formal class.
Instead, I've been introducing them to French and Spanish using the Whistlefritz CDs and DVDs. A quality language program will get the kids engaged and this is what they do. We have one French DVD and one CD, and we just started on the Ultimate Spanish Set. The French set had me laughing and singing along with the kids. The Spanish set looks like it will be a lot of the same and I'm excited to have the kids exposed to Spanish as it may be a more useful language to know within the USA. The Whistlefritz website even offers Homeschooling Lesson Plans.
I also like to liberally use the language features on their DVDs. When I'm tired of hearing Disney's Planes in English, I turn it to French or Spanish. Just hearing those words may be helpful seeing they have the movie memorized, and if it's not helpful then at least I enjoyed hearing it in another language! Ha.
Culture
I think culture is more difficult to teach, but watching movies from or set in other countries is a good start. This will depend a lot on the age of your child and the particular movie's rating. I've found some great series on YouTube about different areas of the world that are geared towards kids. When we were thinking about traveling to Italy, I was watching them with the boys. They're short and fun.
For older children, I've read Culture Shock! Japan which was a great introduction to some differences in the culture of Japan. They have some books for other countries as well.
Of course, culture can range from one area to the country to another- look at how culturally diverse America is, even when you don't account for the religious, racial, and economic differences between us. I grew up in New Hampshire, went to college two years in Boston, then moved to Texas. After two years, I moved to Maryland where I've worked in both DC and Baltimore. The cultures in all of these areas is extremely different.
When I was a teenager, we had French Exchange students stay with us. Offering your home to an exchange program is one AMAZING way to be introduced to someone else's culture without leaving your home. I've stayed friends with both of the students and even visited them in France. Having someone live with you for a period of time allows you to learn each others' culture. And it's fun! It was also great to practice my French.
Another way to be introduced to another person's culture is just to meet people in your area from other parts of the world. As a teen I made friends with a French Canadian guy who worked down on the beach. We didn't go to the beach often, but it gave me an opportunity to practice my French when we did. I introduced our French exchange students to him and I remember being so amazed to see the differences in their culture and even their language when they conversed.
I have considered trying to put together a multi cultural play group as well.
Motivating Children to Learn about Culture and Language.
One of the things I've learned about education is that the DRIVING force behind a child's willingness to study hard is motivation. Great teachers and parents inspire their children to learn. You just need to find out what motivates that child.
For me, it was wanting to be able to talk to everyone and I found other cultures fascinating. I liked to read about the differences in what they eat and do for fun. I loved seeing and hearing about all of the similarities. If you can travel to other countries with your children, you can motivate them just by GOING.
But to motivate them at home, you need to make culture and language fun.
For language, make sure you get a GREAT learning program. The Whistlefritz DVDs and CDs are really well done if you want your children to learn French or Spanish. I've also enjoyed the Signing Time DVDs for sign language.
I have tried several different language DVDs for kids (our library had some) and they are not all made the same. I tried a few others and I turned them off after 10 minutes because *I* was bored. There's no way a young child is going to sit through, "DOG" "UN CHIEN" "CAT" "UN CHAT" for 45 minutes (translation focused vs. immersive). The Whistlefritz Program has fun songs, activities, and the program is immersive rather than translation focused. There's also a lot of bright colors, women and children speaking the language, and fun cartoons.
For culture, plan or attend cultural events. We have some multicultural festivals in our community with foods from different areas of the world, music, and more.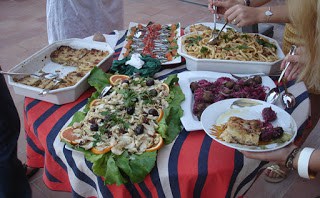 You can also host a cultural event (on a smaller scale). My aunt used to pick a country each year to learn about with my cousins. They would read and learn about the culture all year, then have a big party with friends at the end of the year. The party would have culturally appropriate foods that the children would help prepare, culturally appropriate attire, and more. I think tying language in would be perfect.
The Perfect Holiday Gift
Get a head start on your shopping for this holiday season. I always like to buy some educational gifts for my kids for Christmas. This would be a great gift to give. The set below is the
Ultimate Spanish Collection
, but Whistlefritz also offers options for French.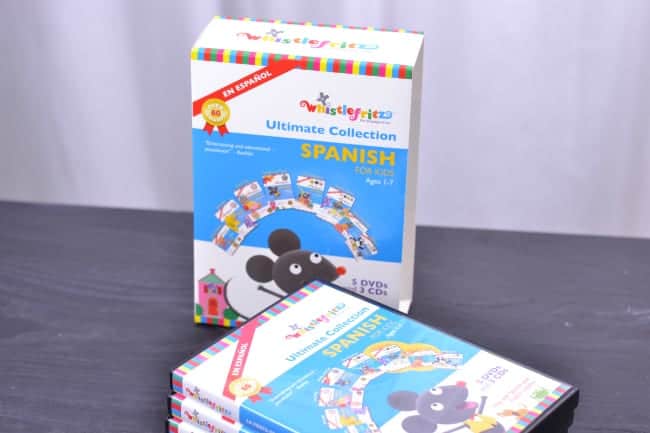 I hope this post has given you some ideas! Do you have any other suggestions to add to the list?
Love it? Pin it!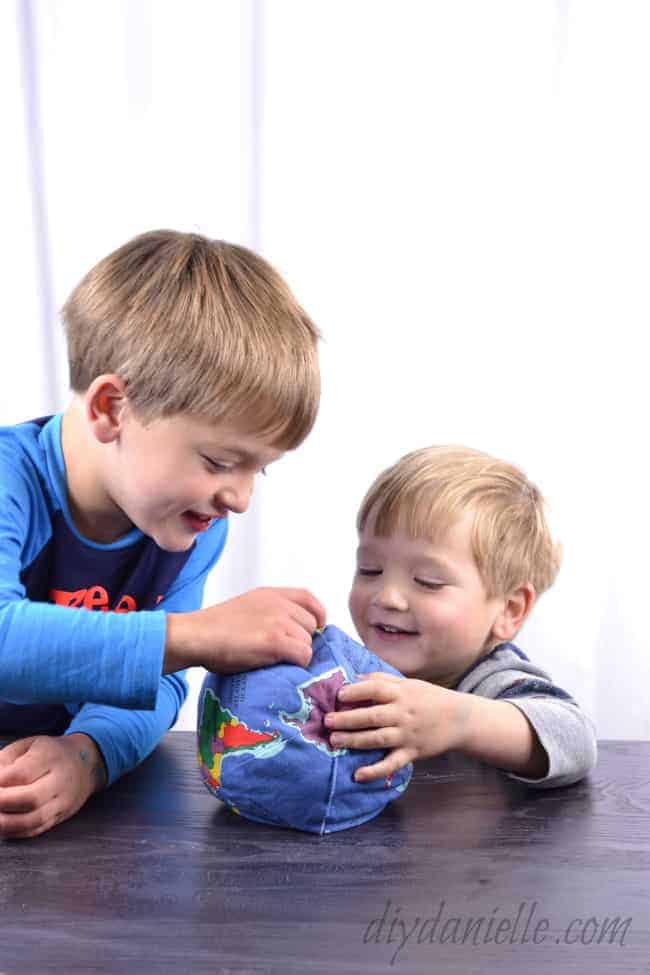 Thanks for taking the time to read this post! I really appreciate the time you've taken. Please share, like, and pin my post if you enjoyed it. Follow me on social media and subscribe to my email list to keep up to date on all of my latest projects!

Disclosure of Material Connection: Some of the links in the post above are "affiliate links." This means if you click on the link and purchase the item, I will receive an affiliate commission. Regardless, I only recommend products or services I use personally and believe will add value to my readers. I am disclosing this in accordance with the Federal Trade Commission's 16 CFR, Part 255: "Guides Concerning the Use of Endorsements and Testimonials in Advertising."