How to make an easy Skeleton in Chains outdoor Halloween decoration using some fake chains, a pallet, and a skeleton.
This was a super quick and easy last minute project- my neighbors did something similar with a larger pallet. I think the bigger pallet makes more sense. This is for our Halloween Trail.
Skeletons in Chains DIY Halloween Decoration
Supplies:
Pallet (larger the better)
Skeleton Dog (this used to howl but it's seen better days): This looks similar to what I have.
LED Lighting with Battery Packs (I actually used regular lights and had a plug in generator type thing)
This didn't really need a full tutorial, but I'll show you what we did.
We started by propping a pallet up on a tree.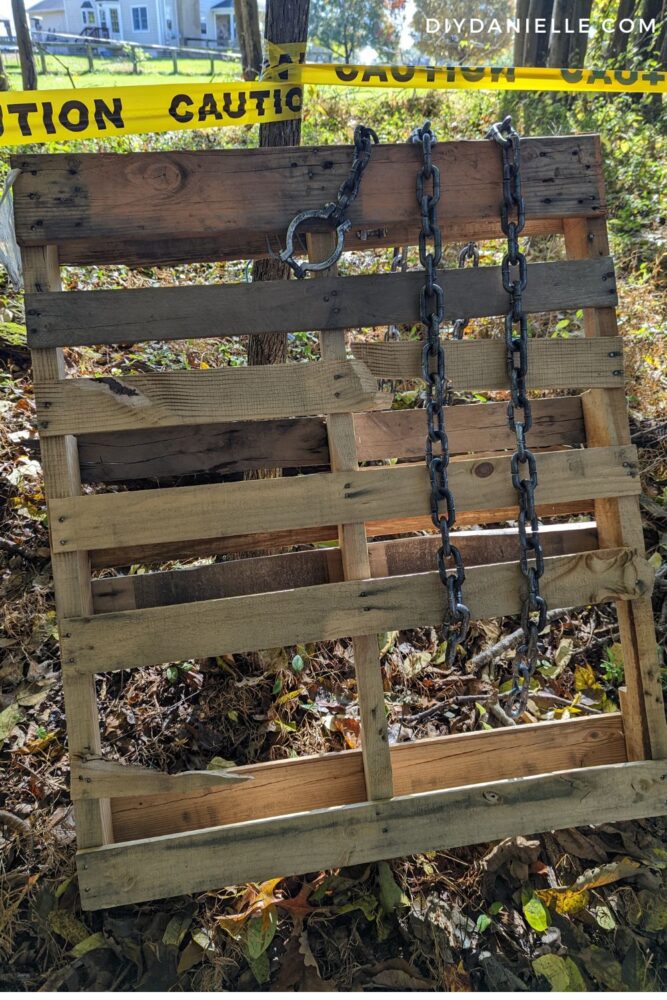 We added a speaker with Halloween sounds behind the pallet, as well as some lighting. Then we propped the Skeleton up against the pallet and "chained him up." I wish we'd used a bigger pallet- maybe next year.
The skeleton dog is a Halloween decoration that I bought MANY years ago. It used to howl on a motion sensor but broke. I need to try to fix it. I LOVE that thing. My 5 year old is petrified of it though, despite being told many many times that it's pretend.
Like the other areas of the trail, we had candy available in the zone.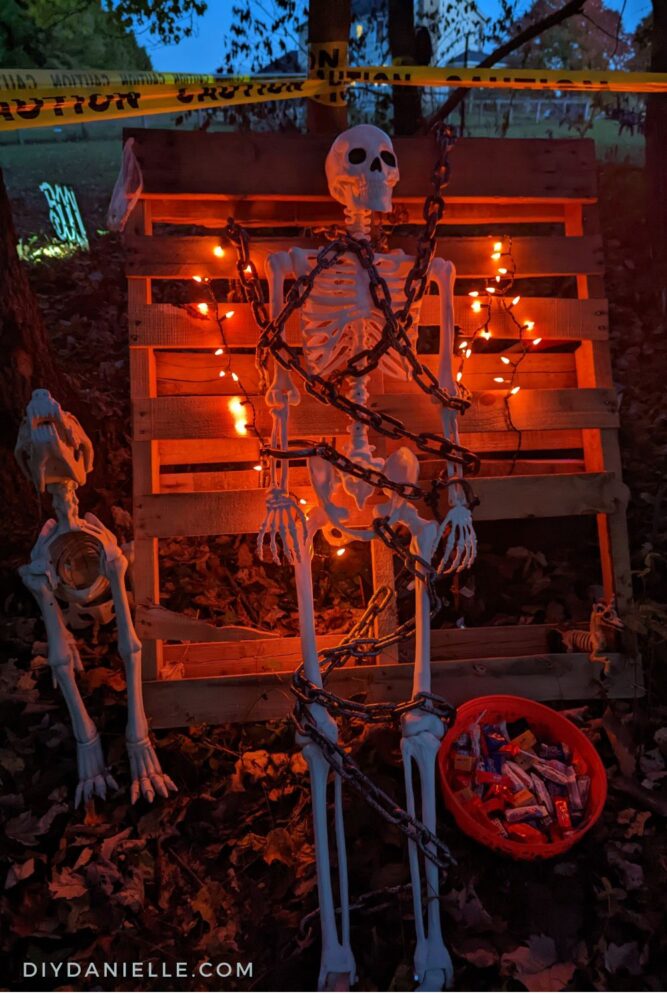 Projects from the Haunted Halloween Trail:
Please share and pin this post! If you make this project, share it in our Stuff Mama Makes Facebook Group. We have regular giveaways for gift cards to craft stores. You can also tag me on Instagram @doityourselfdanielle; I love seeing everything you make!