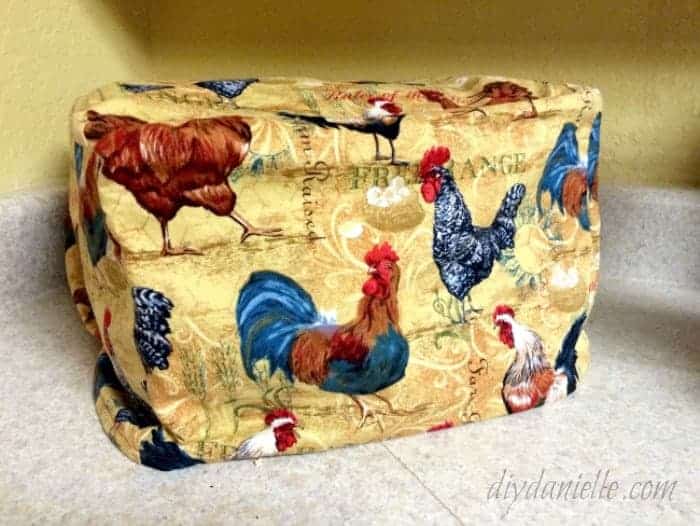 How to sew a toaster cover.This post may contain affiliate links. If you use these links to make a purchase, I may receive a commission at no cost to you. Thank you.
My mom requested a toaster cover for her four-piece toaster… the big square-ish ones. She lives with my aunt who likes to cover theirs as the cat gets on the counter and she doesn't want cat hair in it. Their kitchen is roaster-themed so she picked out this cute rooster fabric at the store, we used a coupon, and I coordinated it with this soft inner fabric that I'd gotten cheap at a local fabric yard sale. Love the two together. LOVE.
Originally posted October 24, 2014
Supplies for a Toaster Cover
Fabric for interior and exterior
Measurements for your toaster
Need fabric? Try Online Fabric Store® Up to 70% off Fabric + Free Ship $60+. Great Selection, Low Prices or check out Fabric.com.
How to Sew a Toaster Cover
For the toaster cover, I'm posting a link to my video tutorial below. She wrote down that her toaster is 9.1 x 12 x 12″… I added 1″ to each to account for the seam allowance. Keep in mind that if your toaster isn't the same size that you'll need to adjust the sizes of your fabric.
Cut out the following:
4 Pieces Inner Fabric and 4 of Outer Fabric: 13″ wide x 10″ tall
1 Piece of Inner and 1 Piece of Outer Fabric: 13″ x 13″
Apologies if my videos are somewhat discombobulated. I often video and sew while my kids play quietly in the playroom beside me, but "quiet" is relative when you've got two boys.
I felt that this was a fairly manageable project to complete and it was actually fun. While obviously sewing neatly and cutting your fabric correctly is a big key to having a beautiful project, beautiful fabric (and thread/accessories) that coordinates well realllllllly is the biggest key in my opinion. I'm tickled pink about how these all came out. And I am not even a big fan of roosters, but I love the colors.
Note: Someone mentioned in comments that these can be a fire hazard if you leave your toaster plugged in. ALWAYS unplug your toaster and let it cool before using this.
Here's a photo of the interior of the toaster cover.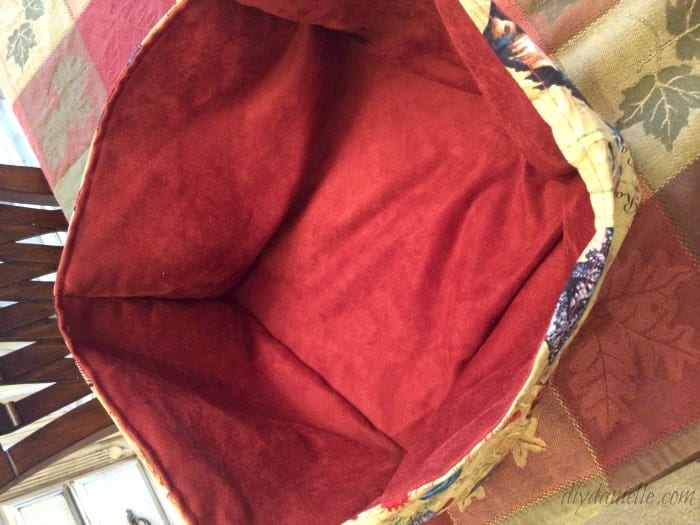 Coordinating Rooster Table Runner
Seeing I had a little extra fabric (I think I started with 1 yard), I decided to whip her up a couple coordinating items to go with the cover. I used a few cuts of the rooster fabric to piece together with the inner red fabric… I backed it with more of the red fabric… and I made a long table runner.
I also took the last remaining scrap of the rooster fabric, backed it with red fabric, and made a small square. She has a small round kitchen table that I think this would work well for so that she can put a vase or other decorative item on top of it.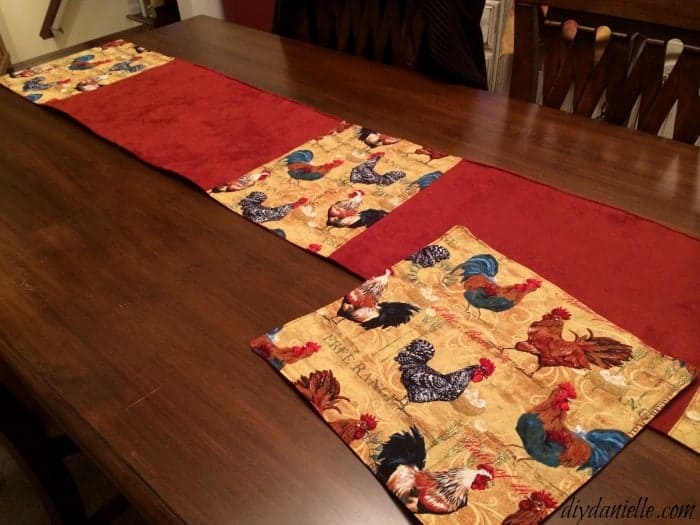 If you're new to sewing or just want to learn something new, check out the following tutorials:
How to Thread a 1034 D Serger | Sewing Tools | How to Choose a Sewing Machine | Sewing Tips and Tricks for Beginners | How to Make a Serger Mat
Please pin and share this project!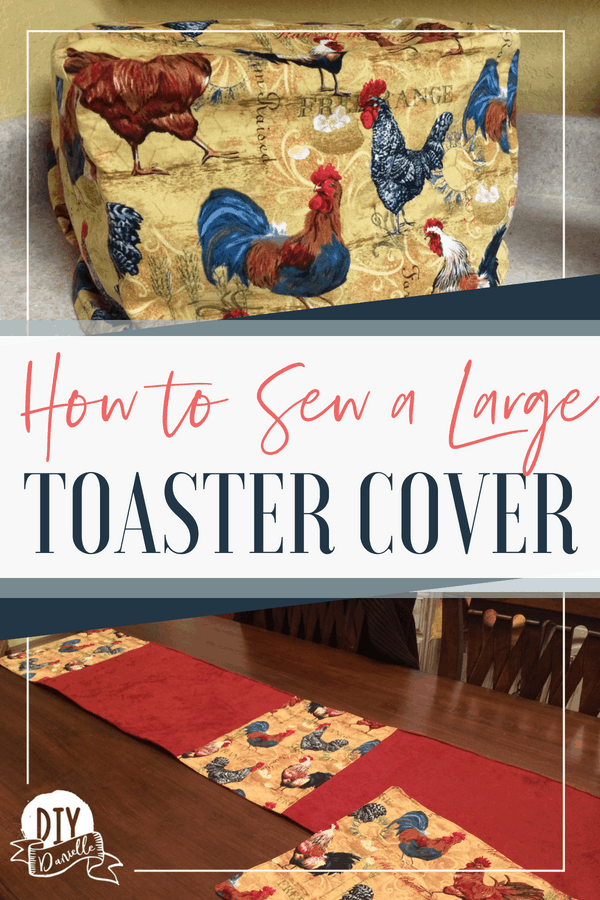 How to Make a Toaster Cover