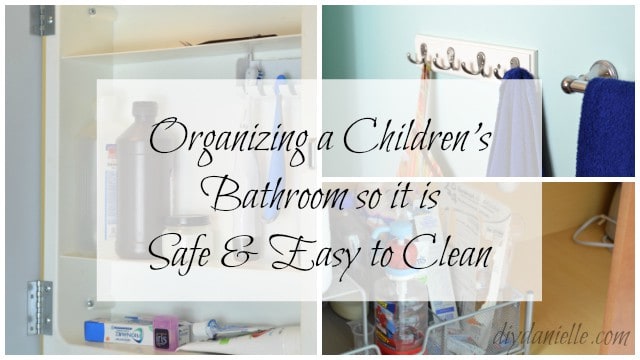 How to organize your child's bathroom so it's safe and easy to clean.
This post may contain affiliate links. Using these links helps support my blog. Thank you!
My sons are 3 and 5 years old. Both are baby proofing hackers and professional climbers. I am forever trying to keep ahead of them in terms of safety, but now that they're older I've been relieved to discover that explaining dangers to them and telling them to avoid them is fairly successful.
I still worry though. I like to have things on lock down and I'm going to talk a little bit today about how we baby proof our bathrooms, particularly the children's bathroom, and other things we do to make it safe and easier to clean.
Of course, medicines for kids are often baby proofed (my kids can get them open though).
Projects Used in the Post
Safety Tips
Double up on baby proofing if you can. My cabinets have the inner cabinet baby proofing but on some cabinets I also added knobs, then used an exterior baby proofing around the knobs as well. You can also get a locking medicine box.
If possible, just don't put anything unsafe for children in reach. It will save you a lot of trouble with baby proofing. To keep medicine out of reach, I made an over the door shelf. All of the medicines are in a basket on the shelf. They're out of sight, out of mind. They're also out of reach. Even I need a stool to get to them.
All cleaning supplies should be on a high shelf somewhere out of reach.
Below is my cabinet before… I had some chemicals that, while locked up, had the potential to be accessed if the kids hacked my baby proofing.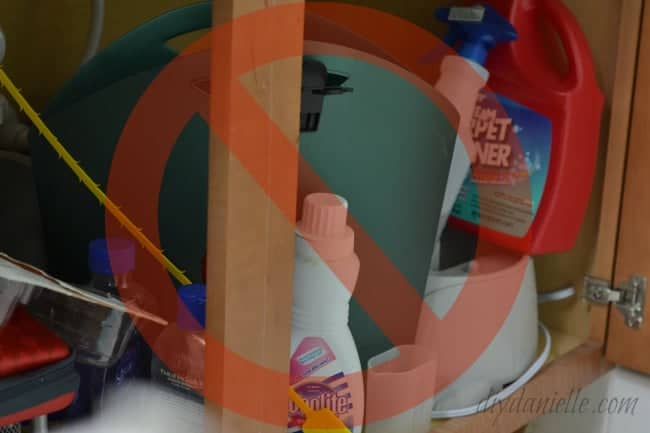 Here it is after… not sure what I'm going to do with all of the extra space!! I have toilet paper, aloe versa, children's toothbrushes and toothpaste, and children's mouthwash.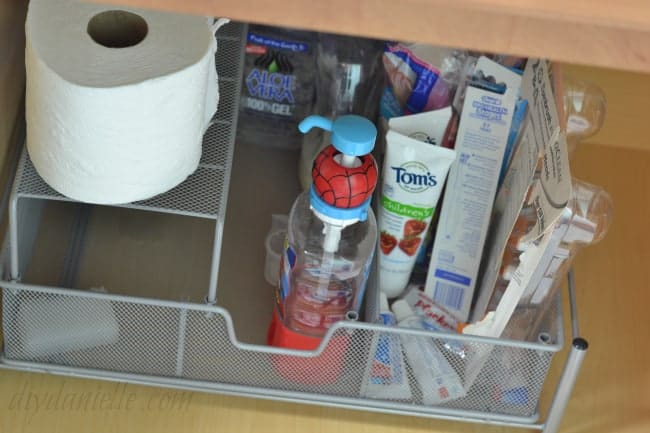 Cleaning Tips
Keep a set of cloth baby wipes (or small washcloths) on the bathroom counter and a wet bag on a hook. When kids wash their hands and brush their teeth, they can dry their hands and wipe the counter with the wipes, then place the wipes in the wet bag.
Now that your medicine cabinet is empty of medicine, you have room in there for toothbrushes and toothpaste.
Use a coat rack so it's easier for children to hang up their towels to dry. This looks neater than throwing it over a towel bar. You can also hang your wet bag over a hook which is convenient.
Keeping a chore chart and setting up an incentive system for the kids has helped us encourage them to assist in regular chores around the house.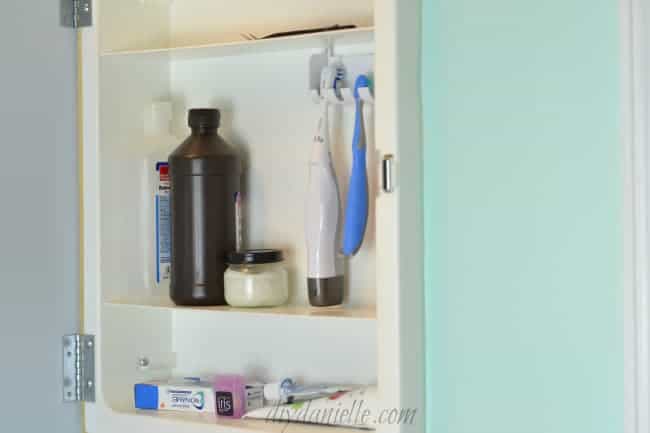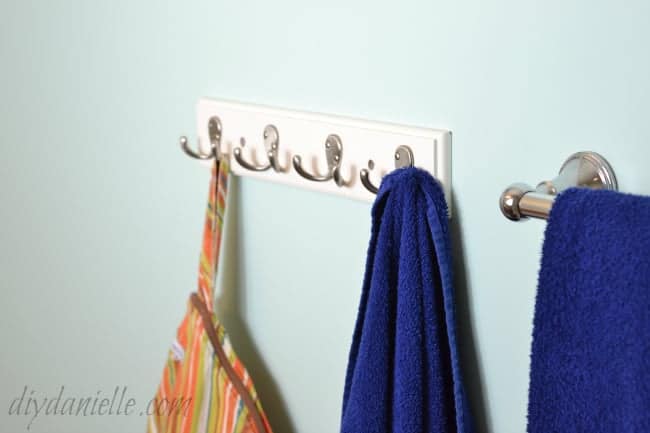 Video
Love it? Pin it!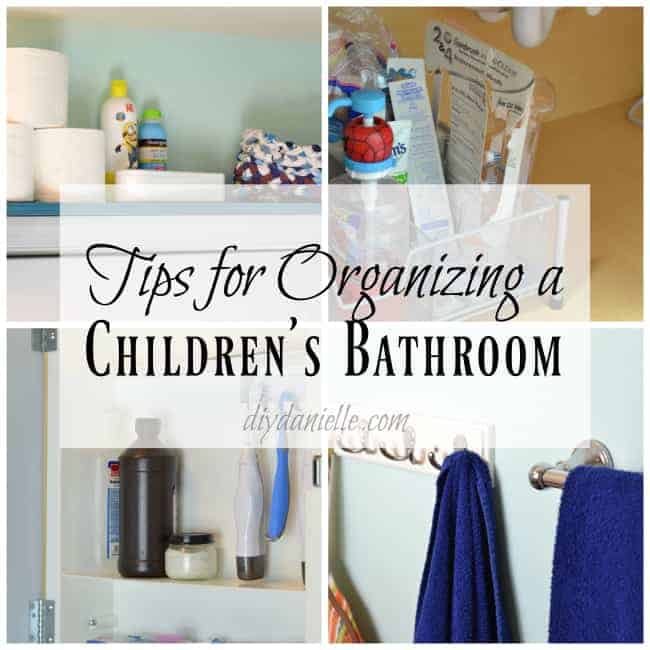 More from the Organization Series:
Thanks for taking the time to read this post! I really appreciate the time you've taken. Please share, like, and pin my post if you enjoyed it. Follow me on social media and subscribe to my email list to keep up to date on all of my latest projects!