Does your garden need some support? Here are 13 stunning and easy garden trellis ideas that will provide your plants with support and create a beautiful garden for everyone to enjoy!

This post contains affiliate links. If you make a purchase using these links, I may receive a commission from the sale. This does not impact your price for the product(s). Thank you.
Our last home had beautiful gardens that I spent hours tending to and building over the six years that we lived there. We build a pond and patio, trellises and planters, a rain garden, and raised beds. One of my favorite things was to sit out in the garden and enjoy the sounds of the birds and bugs as they went about their business in my garden. We had butterflies and praying mantises happily multiplying in our yard and it was fabulous for my three boys to grow up seeing and appreciating everyone's purpose in nature.
Recently we moved from that 10,000 sq ft yard to 8.5 acres because I have big dreams that needed a little a lot more space. Now I'm planning out new gardens and having GREAT trellises in the garden is KEY to using space well. Using vertical space allows you to fit more garden and even though we're on more acreage, it's nice to have more area to use for other purposes (like goats!). The other benefit to using a trellis is that the growing plants can provide shade for vegetables like lettuce which tend to bolt later in the season if they get too much sun and heat. Smaller beds mean less weeding. Smaller beds also mean less fencing is needed to contain your garden- something that's important for me because we'll have the goats and local wildlife enjoying the bounty without that fencing. Fencing is EXPENSIVE.
So I compiled these 13 garden trellis ideas and I wanted to share them with you. Which is your favorite? What's your favorite plant to grow on your trellises? Leave me a comment at the bottom of the post.
1. Love this tomato trellis from Learning and Yearning. If you think it's gorgeous in the photo below, make sure to check out the 'after' photos once the tomatoes are grown in. Stunning!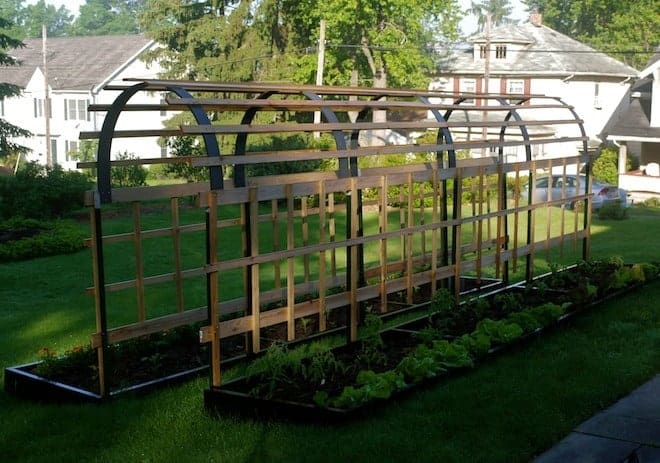 2. Mom's cucumbers look prettier than ever against the backdrop of this blue ladder. What a perfect and easy upcycle! This just goes to remind you that color choice for your trellis can make your garden even more attractive than expected if you plan out what colors to use for each plant.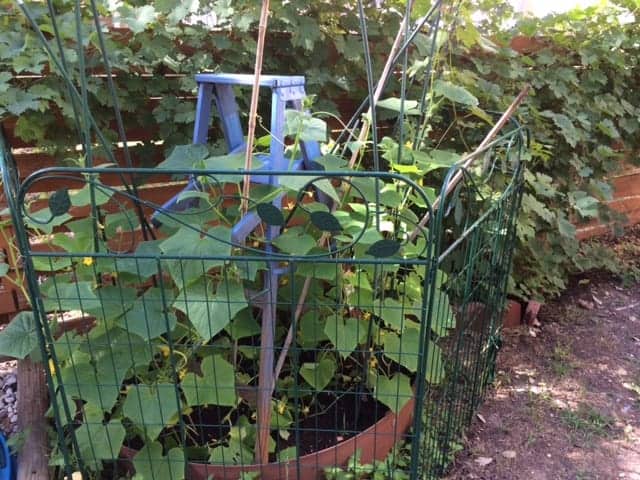 3. This wire trellis from Earth Food and Fire is perfect for plants like grapes! They've also got some really interesting info on the benefits of growing grapes on this type of trellis.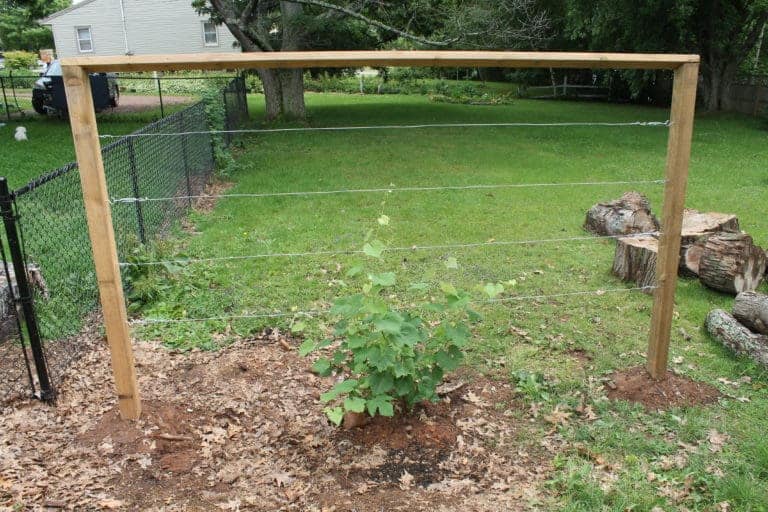 4. This trellis from the Handyman's Daughter goes right up against a privacy fence. I bet it's just lovely when the flowers are in bloom!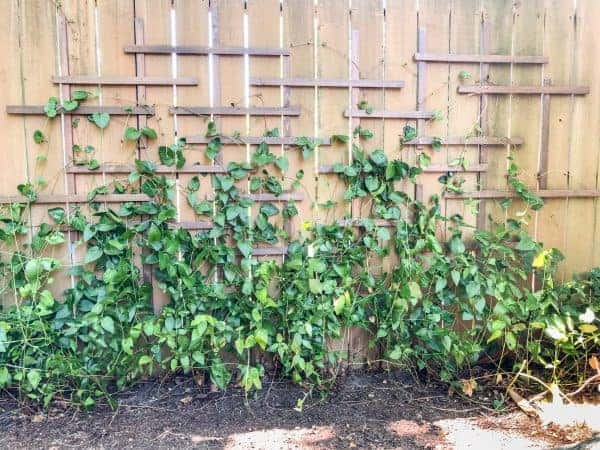 5. I love this cattle panel arch and trellis from Chicken Scratch NY so much that it's also featured in my post, Outdoor Kids Space Ideas.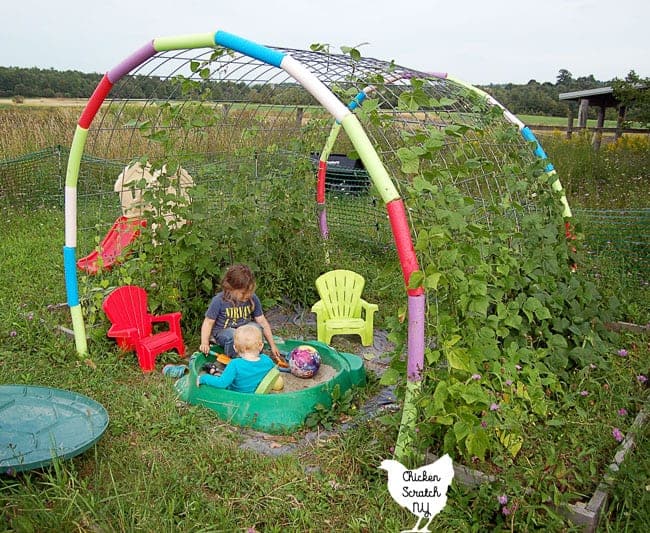 6. These are the first trellises that we made for our gardens. They're simple and don't require a lot of expensive materials.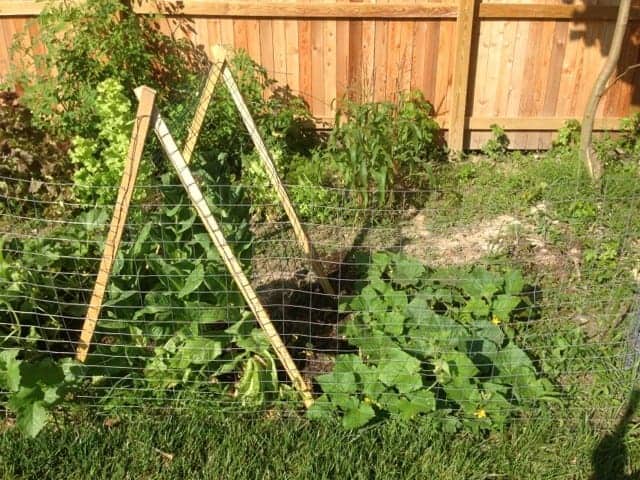 7. The Homeroad has a couple of neat ideas for upcycled items that make great trellises!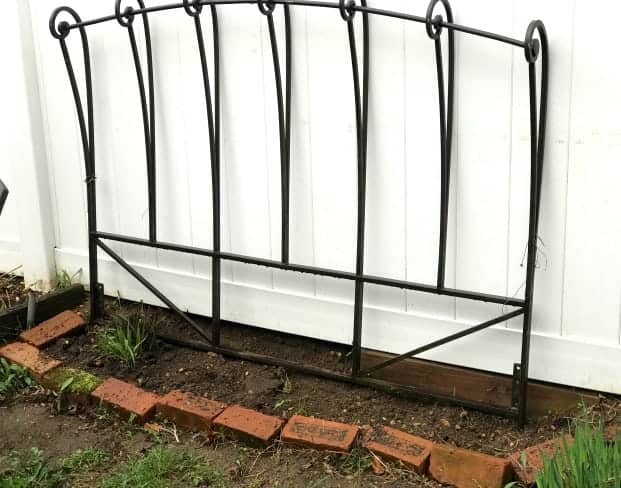 8. Anyone else have a bunch of T posts hanging around with no job to do? I TOTALLY DO. Here's a fun idea for them from Chicken Scratch NY.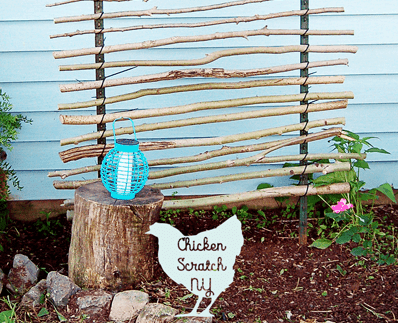 9. This garden arch was a favorite project and came out so beautifully. It's a trellis, it's an arch, and it is perfect for the knockout roses that grew on it. I was sad to move away and leave it behind.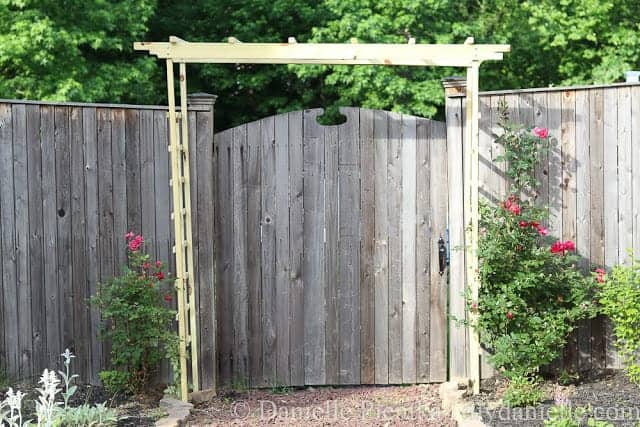 10. Honestly, one of the biggest problems with gardening is trying to find the money to do it all. Here's how to make a trellis for (almost) FREE to save a few dollars…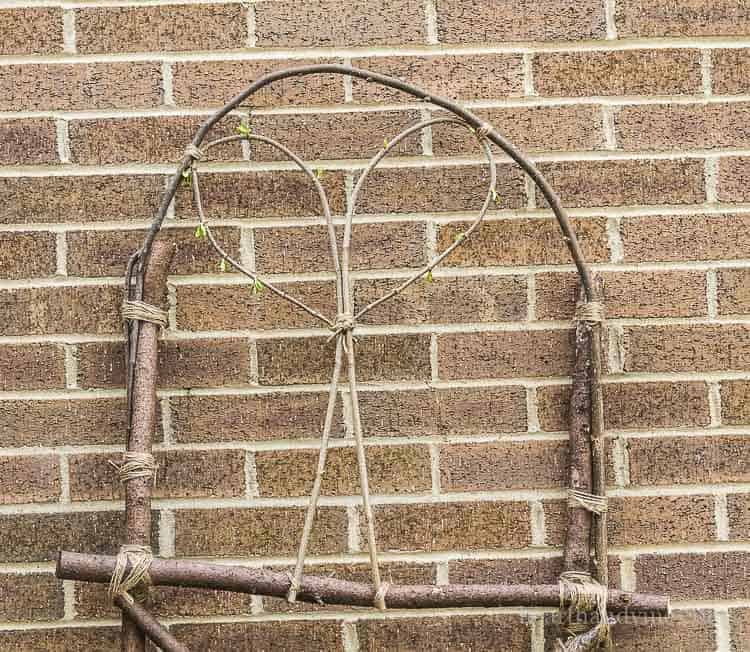 11. This is also a great way to make use of items in your garden to make a smaller scale trellis. This trellis uses branches from a willow tree.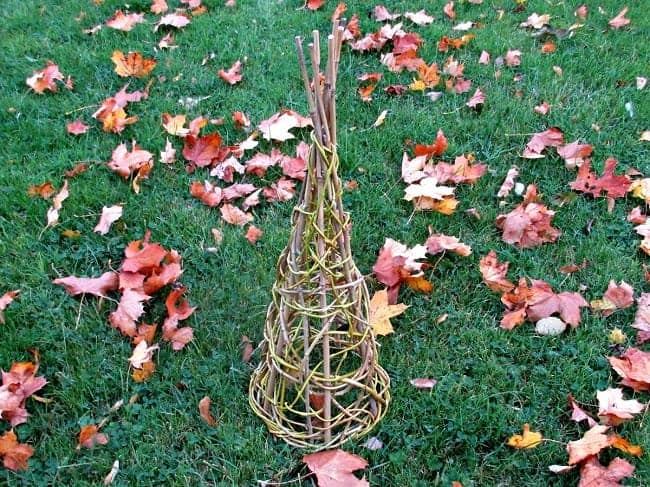 12. This is a super clever way to spruce up old tomato cages… SUCH a great idea!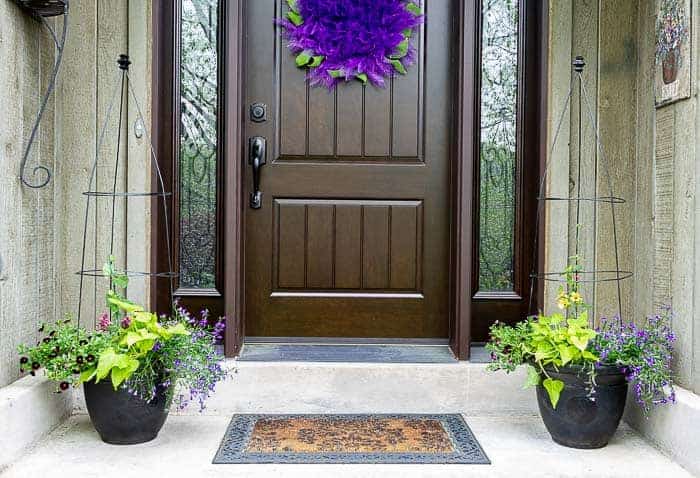 13. These privacy planters have a sturdy trellis that works for cucumbers, hardy kiwi, or pretty much anything else you can dream of!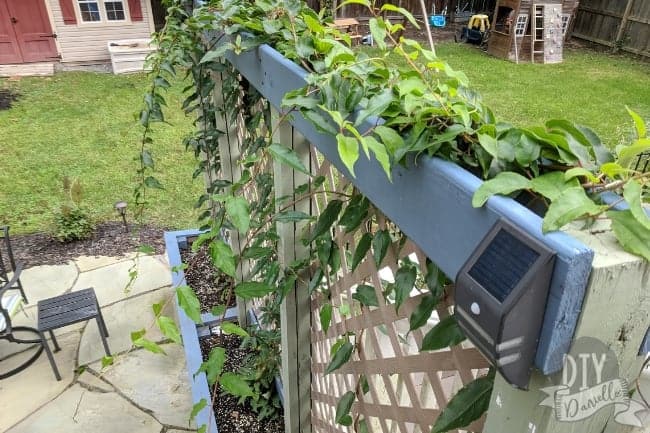 Not quite sure what to grow on your trellis? Here's some great ideas for flowers to grow on a trellis!
Oh by the way- if you're considering what to grow this summer, think about what you can DO with your garden. Put it to work and make gifts for loved ones- here are some fun gifts you can make with what you produce in your garden.
Please pin this!