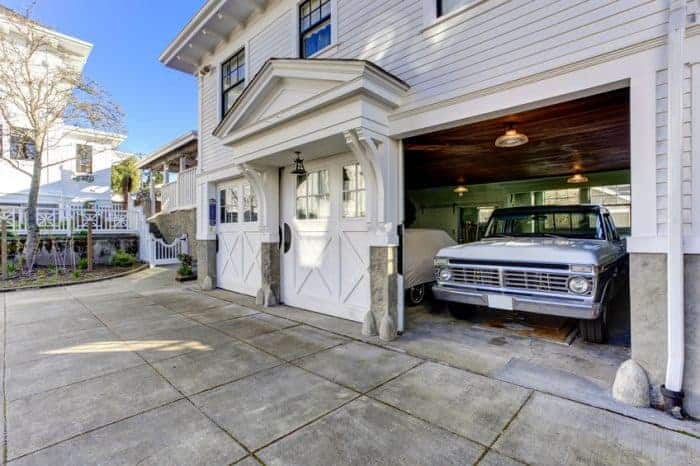 How to upgrade your garage for the highest return on investment. These are some great garage improvement ideas to improve your home's resale value.
This post may contain affiliate links which may earn me commissions should you click through them and take certain actions. As an affiliate for Amazon, Cricut, xTool, Home Depot, and other sites, I earn from qualifying purchases. Please DIY carefully. View my full legal disclosures here.
Please read the whole post so you don't miss any important information!
Welcome! Today's guest post was written by Dylan Bartlett of Just a Regular Guide. Make sure to check out his blog and Twitter channel for lots of home improvement ideas! -Danielle
Maybe you've toyed with the idea of turning your garage into a studio. Maybe you've grown jealous of looking at your neighbors' home when yours is a bit lacking. Either way, upgrading your garage can improve resale value and fill you with a sense of pride.
So which garage upgrades provide the highest return on investment? Anything that improves the exterior of your home will up curb appeal. However, buyers rank certain improvements as more valuable than others, especially those that solve problems.
With that in mind, here are the five garage renovations with the highest ROI.
Garage Renovation Ideas
1. Add Overhead Storage Space
If you own an older home, you may lack sufficient storage space. People in earlier times needed fewer possessions and builders often emphasized large living areas over closets and shelves. Homebuyers rank garage storage space as one of their top seven requests when viewing properties.
You can begin by building a shelf running the length of your garage wall. If you have ample space or compact cars, you could line both sides with shelves. You can stack storage bins on top, or you can build cabinets. Cabinets with locks work well if, say, you have heavy or dangerous items you want to keep away from children.
If you have remaining floor space, consider building full wall cabinets. You can use these to hide lawn equipment like rakes and shovels. These also make handy storage spaces for sports equipment and pet supplies.
Note from Danielle: Fleximounts are a great option for adding above head storage in your garage. We added something similar in our last garage and it was really useful for storing children's clothing and seasonal items.
2. Replace Your Garage Door
Did you know that improving your home's curb appeal can raise its value by as much as 12 percent — and your garage door serves as a primary focal point? An attractive garage door does require an initial investment, but you reap significant payback. And the benefits begin long before you sell.
A properly operating garage door increases your family's security. When your spouse and children arrive home, they likely enter through the garage. Plus, old-fashioned doors that require you to lift it yourself can lead to back strain.
An automatic door allows family members to lock the garage door behind them before ever exiting their vehicle. While you don't want to think about the possibility of a miscreant tailing a loved one home, knowing they can enter safely eases your mind. Plus, properly functioning automatic doors deter car thieves who look for unsecured vehicles.
Most automatic doors allow you to create and change an entry code at will, meaning you can grant contractors and household help temporary access, then change it back when they no longer need to enter.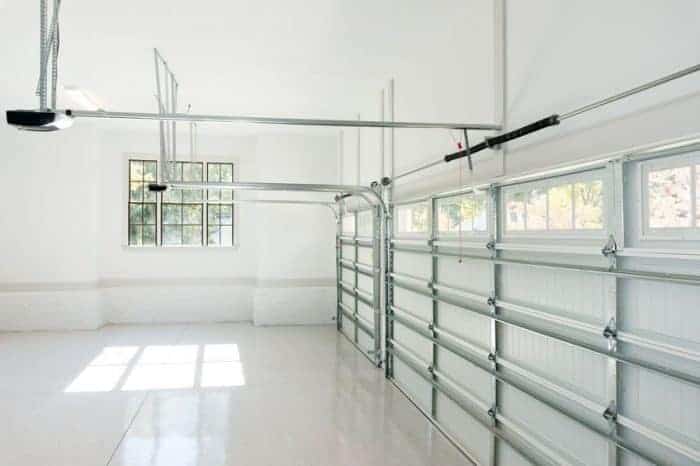 Learn how to remove a garage door.
3. Paint the Interior of Your Space
Painting costs relatively little but can increase the value of your home by a significant margin. Plus, many people feel comfortable tackling painting jobs on their own. Painting your garage interior instantly puts it miles ahead of every other home on the block in terms of curb appeal.
You don't even have to venture to the hardware store anymore to select a shade. You can use an app to help you select your perfect paint color from the comfort of your couch. When selecting your shade, keep your home's exterior in mind. For example, if you have green aluminum siding, painting your garage bright red could make it look like you're perpetually ready for the winter holiday season.
Different shades will impact your mood. For example, yellow, orange and other bright tones convey energy and enthusiasm, while lavender and blues invite relaxation. If you're planning on making your garage a workshop, choose an energizing hue to spur your efforts.
Keep your ultimate purpose for the garage in mind, too. For example, if you plan to use your garage as an outdoor party area in the summer months, lighter paint colors will help you and guests alike feel cooler without grabbing fans or installing an air conditioner. You can go with a functional gray, but if you plan on making a corner of your garage your craft area, this can make you feel like you're working in a factory.
4. Epoxy Your Floors
Is your garage floor covered with oil stains and spider cracks from dropped wrenches? You can protect your garage floor and beautify your space by investing in a quality epoxy coating.
Why does quality matter so much when it comes to epoxy? If you purchase a lesser quality product, you could experience hot tire pickup. Hot tire pickup occurs when your tires make contact with your garage floor when they're still warm from the road. This results in the epoxy sticking to the tire, pulling it up from the floor and creating an unsightly mess.
To avoid hot tire pickup, invest in a quality product. After application, follow instructions carefully when it comes to drying time. Yes, it's inconvenient to park outside for the night, but the payoff is worth it.
Why? Epoxy covers up small cracks and chips in your floor. It creates a protective coating, meaning your floor won't sustain damage from falling or dropped objects. Plus, the smooth, slick surface of epoxy makes sweeping easier, and you can quickly wipe up chemical spills since they don't penetrate the surface. (Just wear the right protective hand and eye coverings.)
Are you planning to turn part of your garage into an exercise studio? Why not invest in soft plastic mat flooring for that area only? When you perform high-impact moves on concrete, you increase your risk of plantar fasciitis and several other health disorders of the foot, knees and back.
5. Create an Ideal Workstation
How do you organize your tools? Are they lined up in a stylish chest? Or are they scattered willy-nilly around your garage? If you want to be the envy of the block, you need to get things organized.
Use a large drill bit to cut holes in a shelf to hang up your garden tools. Place pegboard on your walls to hang up light power tools and other items. And invest in a proper rolling rack for automotive tools. These chests roll easily over epoxy and prevent the frustration of digging through bags of small parts to find the one you need.
Getting the Highest ROI on Your Garage Upgrade
Many homebuyers include a tidy garage on their wish list, and upgrading yours will give you a sense of pride every time you arrive home. Whether or not you're looking to sell, redesigning your garage will add considerable value to your property.
What's one update you'd like to do to your garage? We would LOVE to insulate ours so we could have a warm space to work in. First we need to organize it though- check out these Garage Organization Projects!
About the Author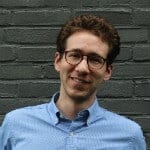 Dylan Bartlett is a lifestyle blogger from Philadelphia. You can read more of his work on Just a Regular Guide, where he writes about other topics related to home improvement. Check out his Twitter @a_regular_guide for frequent updates on his work.
Please share and pin this post! If you make this project, share it in our Stuff Mama Makes Facebook Group. We have regular giveaways for gift cards to craft stores. You can also tag me on Instagram @doityourselfdanielle; I love seeing everything you make!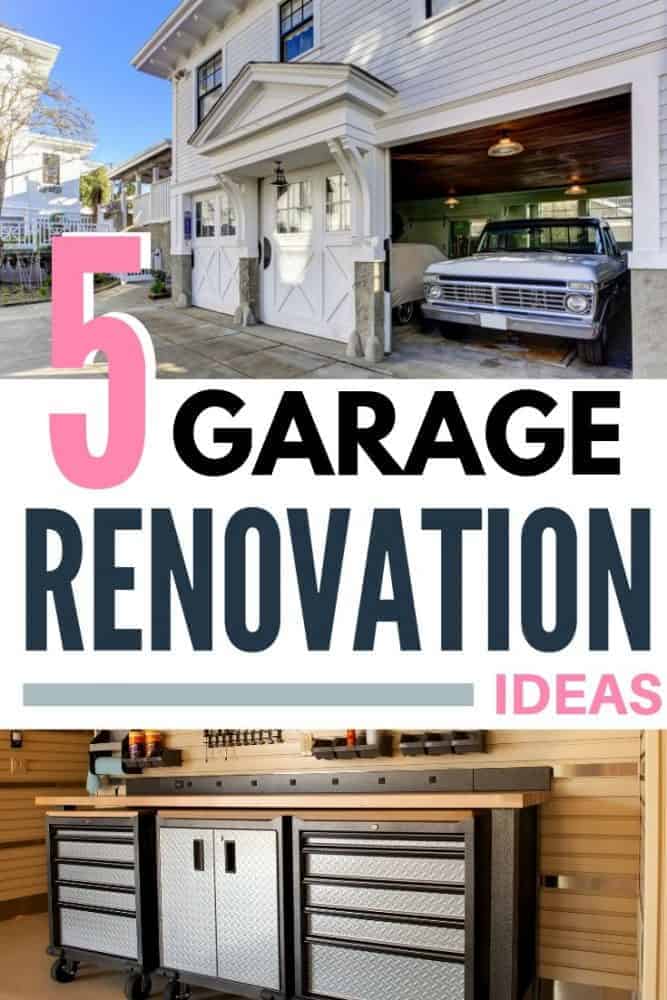 Love organization ideas? Here are some organizers we've built for our home: Kitchen Wrap Drawer Organizer | Under Sink Organizer | Stroller Organizer | Wall Mounted Dish Drying Rack | Electric Toothbrush Holder for Wall | DIY Over the Door Shelf
Cool Garage Ideas