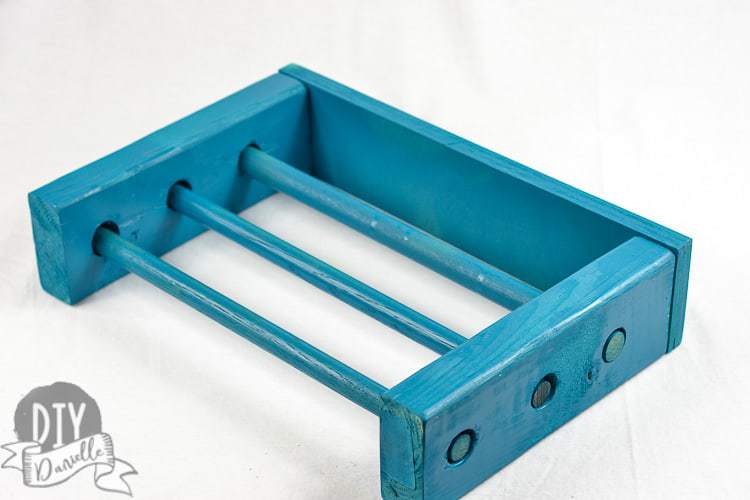 How to make a drawer organizer for plastic wrap, aluminum foil, and more. This easy to build item fits into a wide kitchen drawer.
This post may contain affiliate links. Using these links helps support my blog. Thank you!
I really don't like dealing with the boxes from the aluminum foil and plastic wrap containers so I decided to build my own DIY drawer organizer to hold the tubes. This will save drawer space because I won't need to store the boxes as well.
Keep in mind that you need a fairly wide drawer to use this. My organizer is 15.5″ wide and my drawer is just slightly bigger than that so it's a perfect fit. You might be able to make one for a slightly less wide drawer but the drawer needs to be wide enough to fit your kitchen wrap across the width of the drawer.
Supplies for this Project
Supplies listed below may include affiliate links to the products.
2×4's or other scrap wood (1x4s might be more attractive)
Wood dowels
Woodworking equipment: Something to cut the wood with, screwdriver, clamp, spade bit 1″
DIY Drawer Organizer for the Kitchen Wrap
Gather your supplies and cut your wood. Your dowels and your piece of wood for the back should all be the same size (the width of your drawer). The 2×4 pieces are just as long as you need them to be to hold your kitchen wrap. I only use Plastic, Aluminum, and Parchment Paper so I didn't need a very long organizer. I left the rest of the space open for other items to be stored.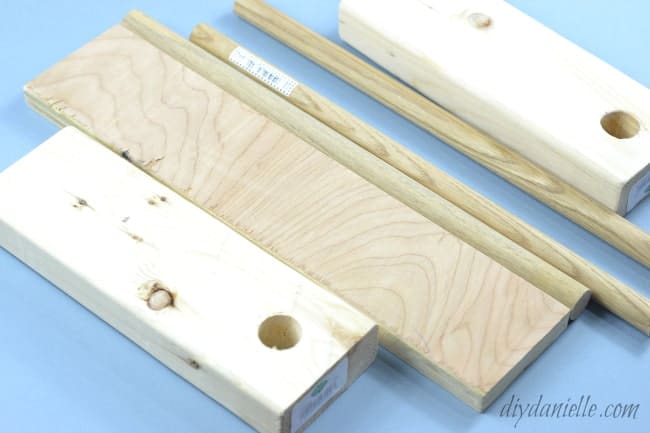 I used my 1″ spade bit to drill the holes for the dowels. I drilled all the way through. Hindsight is 20/20… I'd recommend drilling all the way through on one side and then drill only partially through on the other to create a pocket. You'll need to adjust your length of the dowel accordingly if you do it this way.
Now you can take your other piece of wood to screw into the back/front of the divider.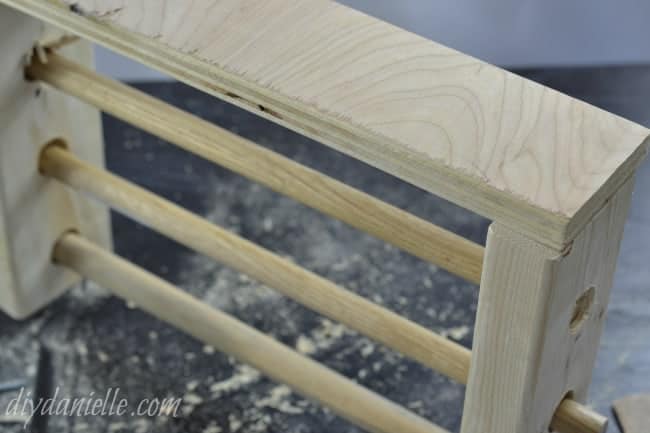 Once you're finished with this, you can sand all of the rough edges and around the holes. Wipe the dust off, then you can paint it. I used a good Paint + Primer spray paint and did a couple of coats (thanks to trying to spray paint it in the dark and missing spots).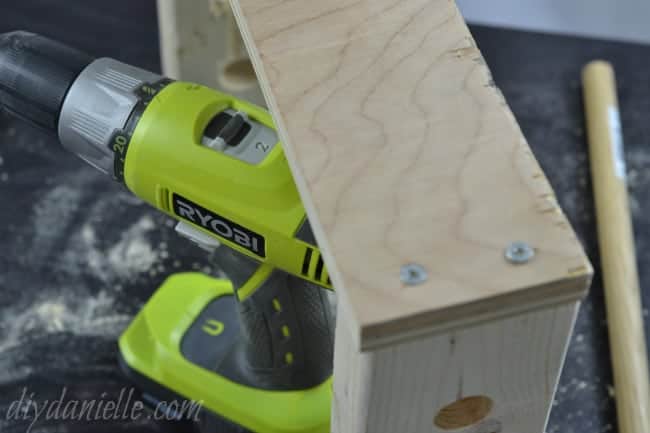 Video Tutorial for a Drawer Organizer
Love it? Pin it!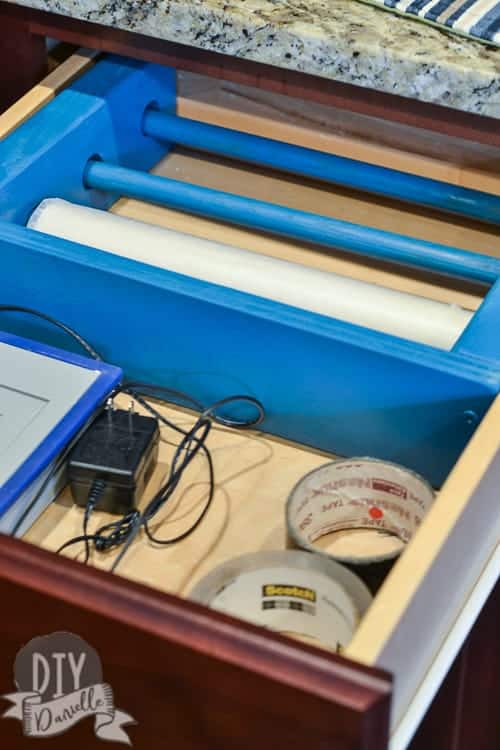 Other Kitchen Organization Projects
Thanks for taking the time to read this post! I really appreciate the time you've taken. Please share, like, and pin my post if you enjoyed it. Follow me on social media and subscribe to my email list to keep up to date on all of my latest projects!

Disclosure of Material Connection: Some of the links in the post above are "affiliate links." This means if you click on the link and purchase the item, I will receive an affiliate commission. Regardless, I only recommend products or services I use personally and believe will add value to my readers. I am disclosing this in accordance with the Federal Trade Commission's 16 CFR, Part 255: "Guides Concerning the Use of Endorsements and Testimonials in Advertising."