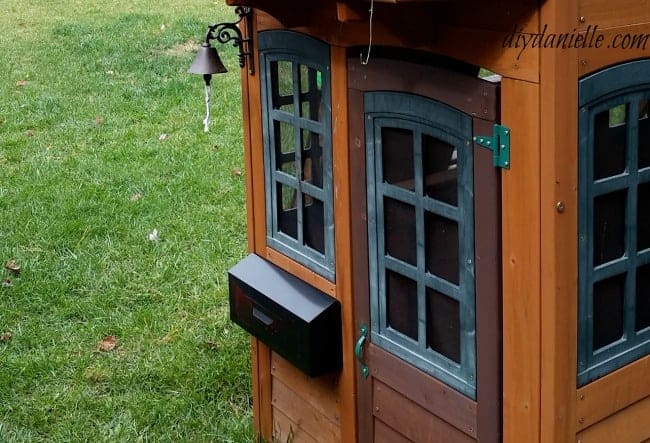 How to update a wood playhouse with additional accessories… even if the playhouse company doesn't offer them. These DIY accessories for a Swing Set will provide hours of fun and pretend play for your children.

This post contains affiliate links. If you make a purchase using these affiliate links, I may get a small commission.
I really wanted to buy a plastic playhouse for my sons because the plastic ones have SO many more accessories in them that the swing set playhouse does and my oldest son LOVES realistic play. We play mailman, cooking, delivery driver, etc. My husband poo-poo'ed that though and suggested we add our own accessories to the playhouse and swingset combo that we bought a while back from Costco. I'm always happy for a fun diy so I was game to try.
We may add more in the future, but for now here are updates we made to the playhouse.
Accessory Ideas for a Swing Set
Mailbox: $15
Bell: $20
Gutter: Saved from prior project, but these are quite cheap to buy or you can upcycle them!
Added screens (upcycling an old screen from our door)
First, we added a mailbox that is intended for a townhouse. This thing was a huge hit with my son who likes to check for mail. I'm thinking we will start to "send him mail" here and there for fun. Or redirect his own mail (ie cards from grandma, dentist appointment reminder, etc). Now though we've got some cut up cardboard that he delivers back and forth.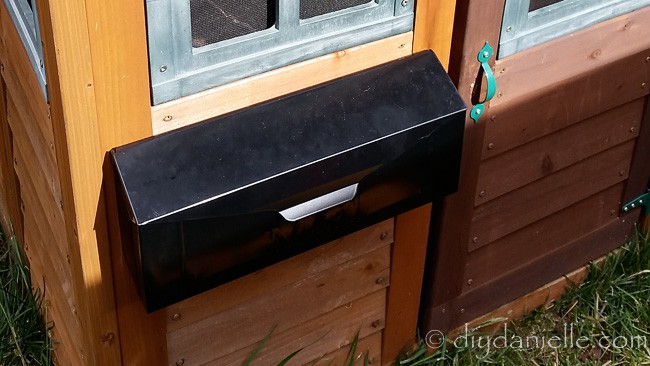 Second, my husband wanted them to have a fun dinner bell. It's really cool and I love the look.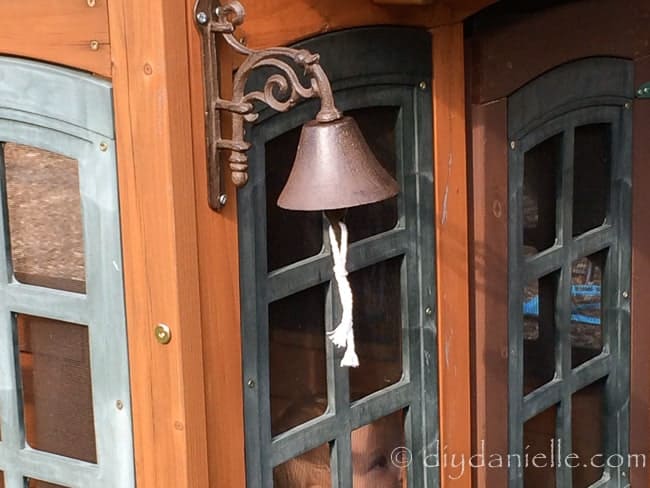 The last update was to add a flower container. We screwed a shortened gutter to the top rail (3 screws) and added some flowers. We made sure to add holes to bottom so there's drainage. Check out the morning glory that bloomed (yay!):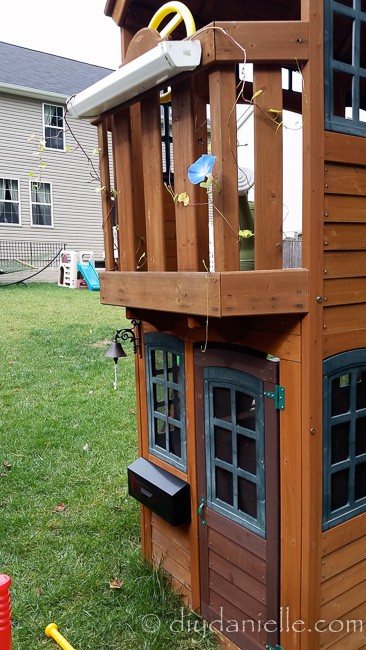 You can see the flooring we put in here too… this is great because the area got really muddy and this helps keep things a bit more tidy (as much as possible with little boys).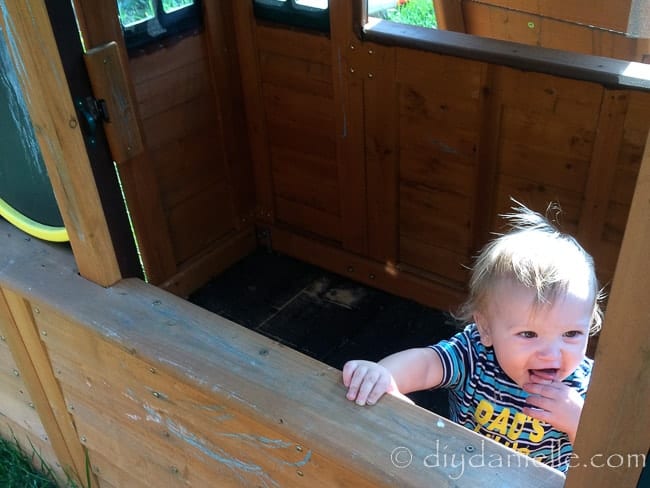 If you love ideas for outdoor kids spaces, make sure to check out these other posts:
How to Add Shade to a Sandbox | Painting a Plastic Playhouse | How to Build a Sandbox | How to Paint a Ride On Car | Updating a Faded Plasma Car
Please pin this!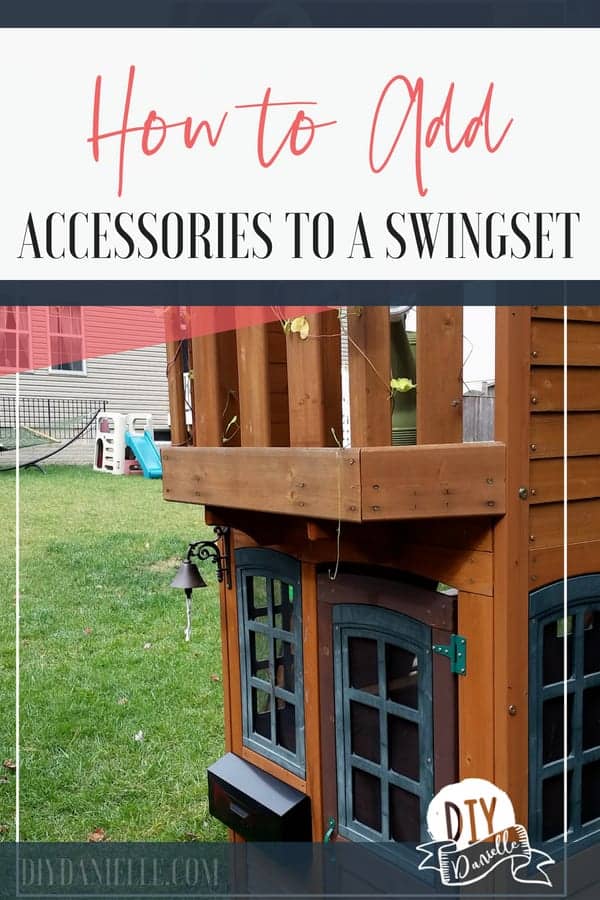 DIY Accessories for a Swing Set