An easy tutorial for how to update an old Plasma Car to give it a face lift. These ride on toys are so much fun… and updating the paint job made it look like new again!
Ever seen one of these PlasmaCars? You'll know if you have because they're memorable, and they're so much fun for people of all ages.
A Plasma Car is really more of a bike, but doesn't require pedaling. I like them because my kids still push off the ground to go and they were able to ride them when they were really young. And it wears them out which is always a win.
We've had ours for a few years now, however, and it's definitely seen better days. It WORKS. But the sun has faded the paint. I decided to repaint it… and it was such an awesome, easy update to do.
Supplies to Update Your Plasma Car
Supplies listed below may include affiliate links to the products.
Spray paint made for plastic (I used some stuff I got on sale, but I usually stick with Rustoleums 2x because I've had good luck with it. I was NOT super pleased with the spray paint I got).
A box to spray paint it in (or live dangerously…)
Tutorial
Tape off the areas you want a different color.
I also put a plastic bag over the steering wheel of the Plasma Car because I didn't want that to be painted too. I think the color on that is good enough.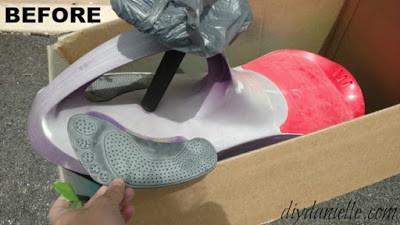 Pull off the rubber pieces for the feet. Spray paint the rubber pieces separately.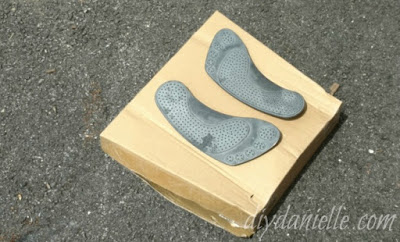 Spray paint the bike your color (darker than current color is the easiest choice).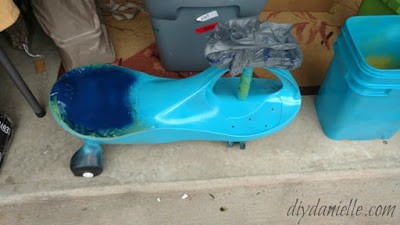 Let dry. Do additional layers of paint if needed.
Remove the painter's tape and tape off the remaining areas. Spray paint them. Let dry. Repeat layers if needed. Remove the painter's tape.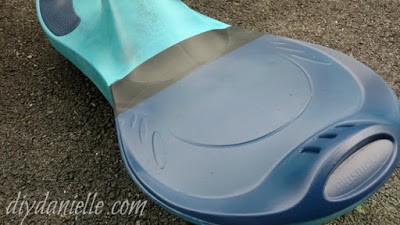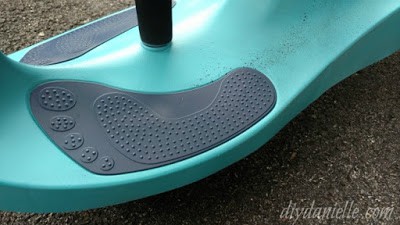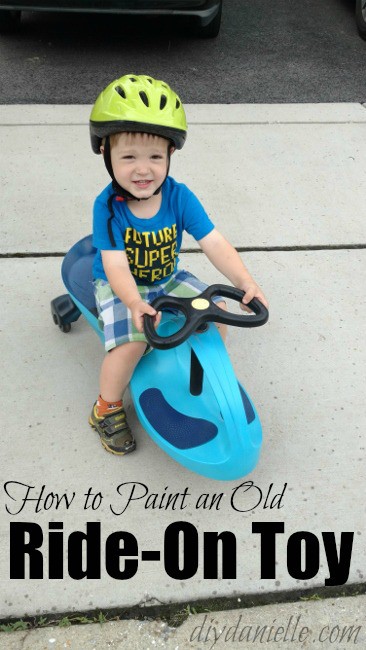 Other Posts You'll Love: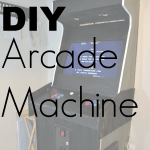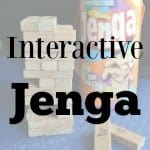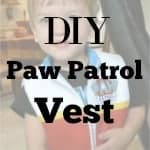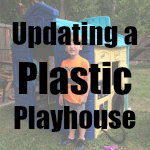 Thanks for taking the time to read this post! I really appreciate the time you've taken. Please share, like, and pin my post if you enjoyed it. Follow me on social media and subscribe to my email list to keep up to date on all of my latest projects!