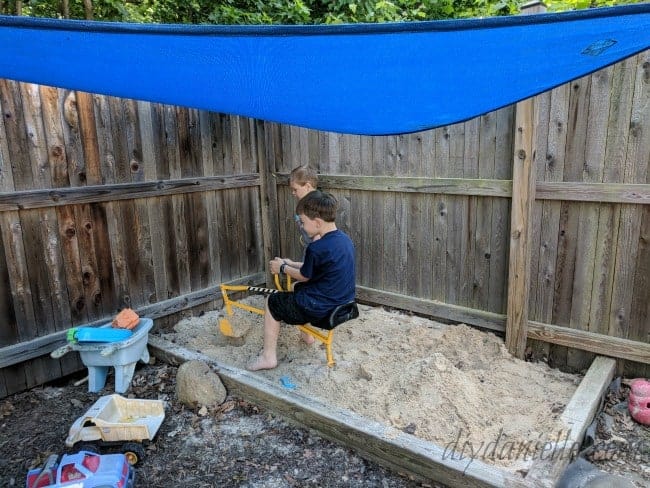 How to add shade over a sandbox quickly and easily by installing a shade sail on a fence. This is a great way to make a sandbox more appealing to young children during the hot summer.

A while ago my husband built my kids a sandbox. I'm still in the air about my feelings because the kids drag the sand all over the yard. Drives me nuts. But the kids LOVE the sandbox and spend a lot of time in it. During the spring, it's fairly well shaded during the hours we're outside, but as summer progresses the area gets a lot more sun. We use sunscreen, but I really wanted to add a little extra shade in that area to keep it from being super hot for them. This was a super easy project that I highly recommend!
Supplies for a Sandbox Shade
Coolaro Kool Kolors Party Shade Sail: This is the shade I used. It comes in several different colors. In fairness, it looks a lot like a tarp when you open it and look at it up close so I suppose you could just use a tarp- but it looks a lot nicer once it's up and the size was really perfect for the size of our sandbox.
Rope
Hooks
How to Add Shade for a Sandbox with a DIY Sandbox Canopy
We used hooks and rope to hang it from our fence so it hangs over the sandbox. It's plenty big for the sandbox, plus a little extra so we can put a chair in the shade to sit and watch the kids.
We added a hook to the corner of the fence first, right over the sandbox. Then we hooks the metal O from the sail to that hook.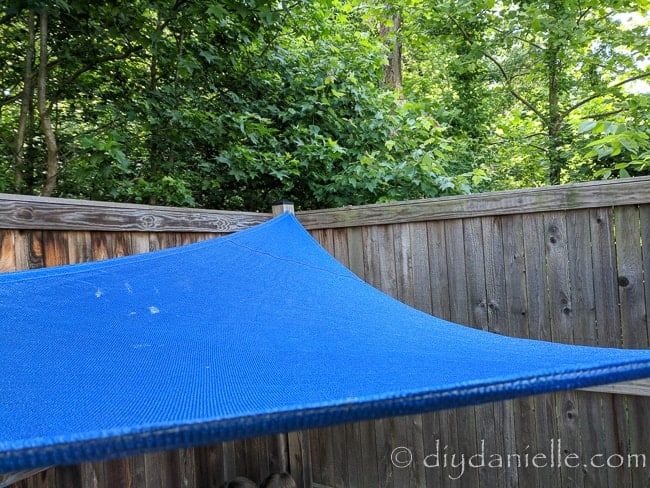 Once that was attached, we pulled the sail out in each direction and attached rope to the metal O's in the other two corners. Then we hung each rope off a hook on the next furthest post.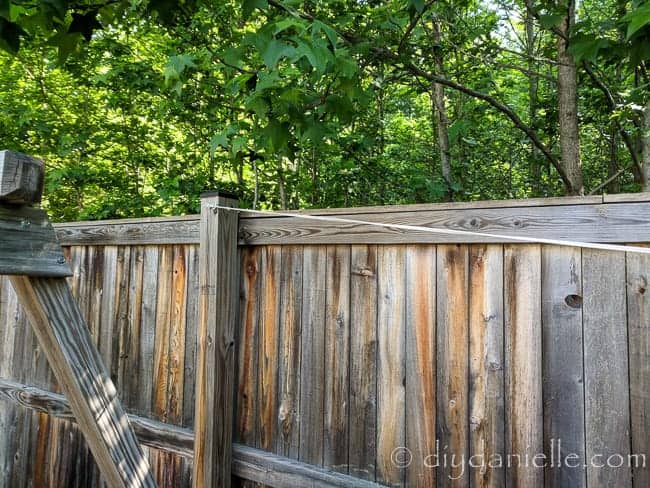 These are the hooks we used. They just screw into the wood quick. They're open hooks so the rope CAN come off in a bad storm.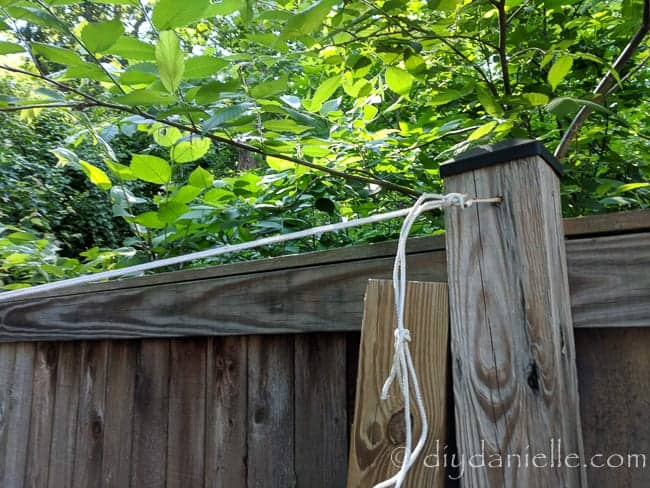 I think it looks great, even though it just looks like a tarp when you open the package!
So far it's held up pretty well to the wind and storms that we get. I've found that it's better to take it down if I know we're going to have a big storm because it had blown off before and I don't really want it to be submitted to that type of weather. I've forgotten though and we usually need to get it out of the neighbor's yard, but it's still intact!
What do you think!?
Please pin this!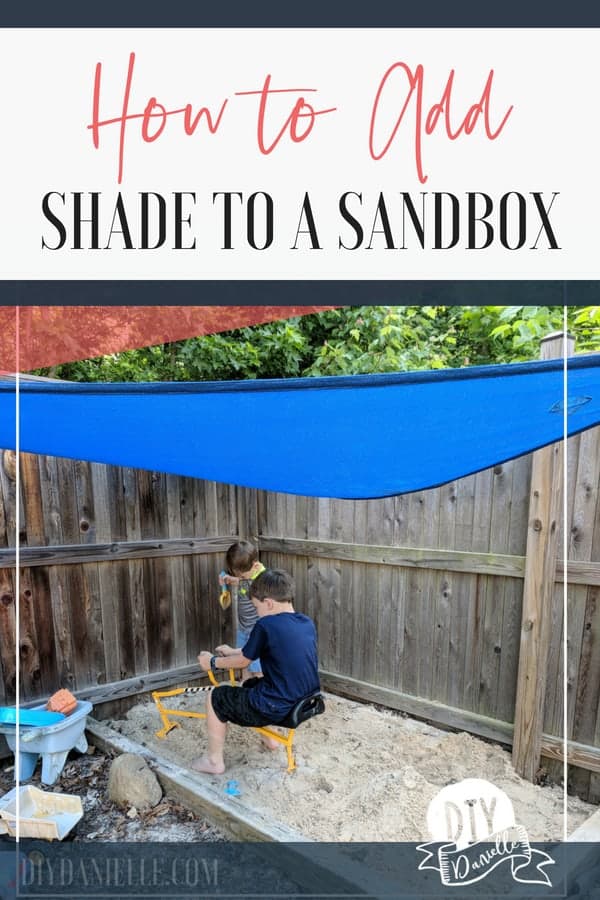 How to Add Shade for a Sandbox