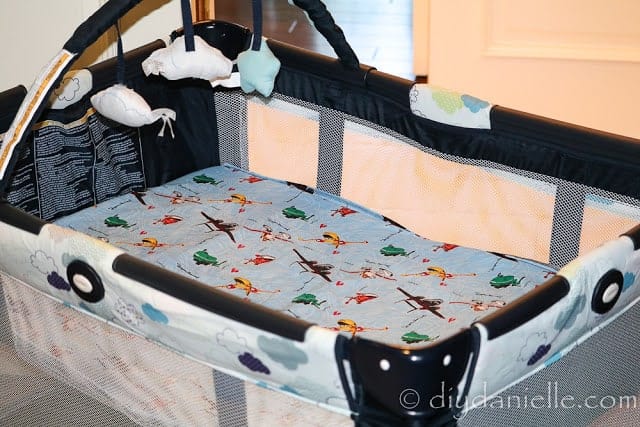 How to make a sheet for a pack n play when you don't have one to measure.
This post may contain affiliate links which may earn me commissions should you click through them and take certain actions. As an affiliate for Amazon, Cricut, xTool, Home Depot, and other sites, I earn from qualifying purchases. Please DIY carefully. View my full legal disclosures here.
Please read the whole post so you don't miss any important information!
This tutorial shows how to make a pack n play sheet that doesn't have an elastic casing. This means that the elastic is sewn on top, across each corner, to hold the sheet on. It's not my favorite option as I think a casing might be safer, but this worked well for me on our trip, even though the baby threw a couple of fits in the PNP.
The sheet seemed to shift a little, but it didn't come undone. We slept with the Graco Pack N Play playard beside our bed so I was not too worried. If you are concerned and prefer to do a casing, make sure to check out my blog posts on how to sew an elastic casing and how to make a fitted sheet.
Supplies
If you love sewing, don't forget to check out the Sew Organized phone app!
How to Sew a Pack N Play Sheet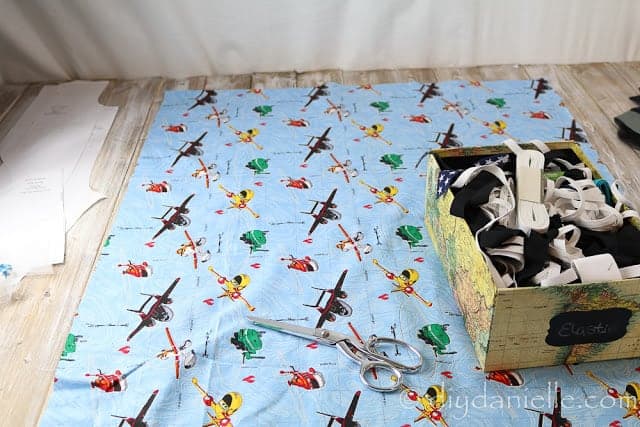 To begin, you need to consider the measurement of the mattress. If you have the measurements, you can use those and just add your seam allowance. I based my sizes off the size listed on some sheets available online. I added 1″ total to each measurement which means there's a total seam allowance of 1/2″ for each side.The ones I saw online were 27×39″ finished so I made my cut of fabric 28×40″. And my fabric was coincidentally JUST the right size. Wooohoo. Once you've cut your rectangle, go ahead and hem the edges.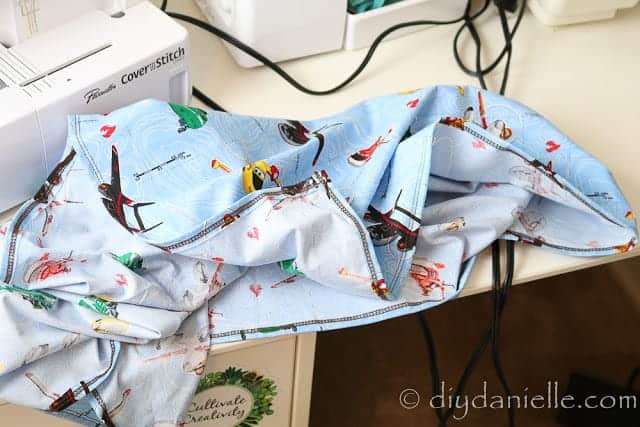 Measure to make sure it's the correct size. Now you can just sew your elastic across each corner on the wrong sides of the fabric (the underneath of the mattress).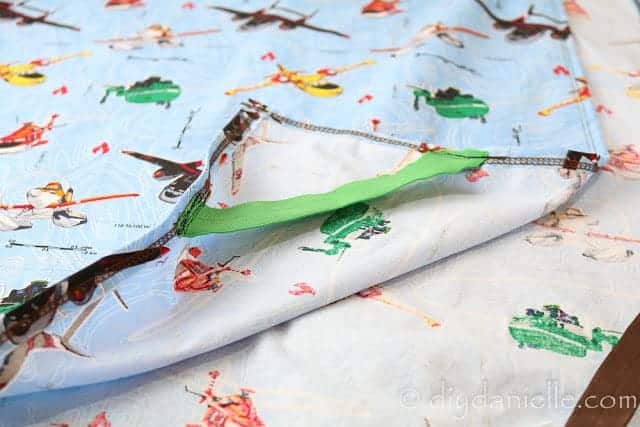 Now it is all ready for our trip. I made sure to use my handy Travel and Packing Checklist so I didn't forget it at home. On the way back, it was thrown into the travel laundry bag (that fits perfectly in my suitcase!) so it could be washed when we got back.
If this tutorial was helpful, make sure to share it! You can pin the image below or share it to other social media sites!