How to make pretend witch totems with sticks and twine. This Blair Witch Project inspired craft is perfect for easy outdoor Halloween decor!
As we work to prepare our yearly Halloween haunted trail through the woods, our au pair Max suggested making some cheap and easy witch totems to hang. These are inspired by the Blair Witch Project which- yay- is something kids these days STILL KNOW ABOUT!!! I'm not too old yet!!! Still hip. Still cool. Definitely watched this in theaters though. Haha.
DIY Witch Totems Inspired by Blair Witch Project
Step 1: Gather some thin sticks and twigs from the woods.
Step 2: Use twine to tie your sticks together.
Step 3: Hang in the woods.
Step 4, Optional: We have a scavenger hunt to find all of the totems along our haunted trail. If you want the scavenger hunt page, it's the last page in my Missing Child Posters Halloween Template. I printed in black and white, then used coffee to yellow the pages to look like they're older. I'll post a new project soon to show our "missing persons board" so keep an eye out!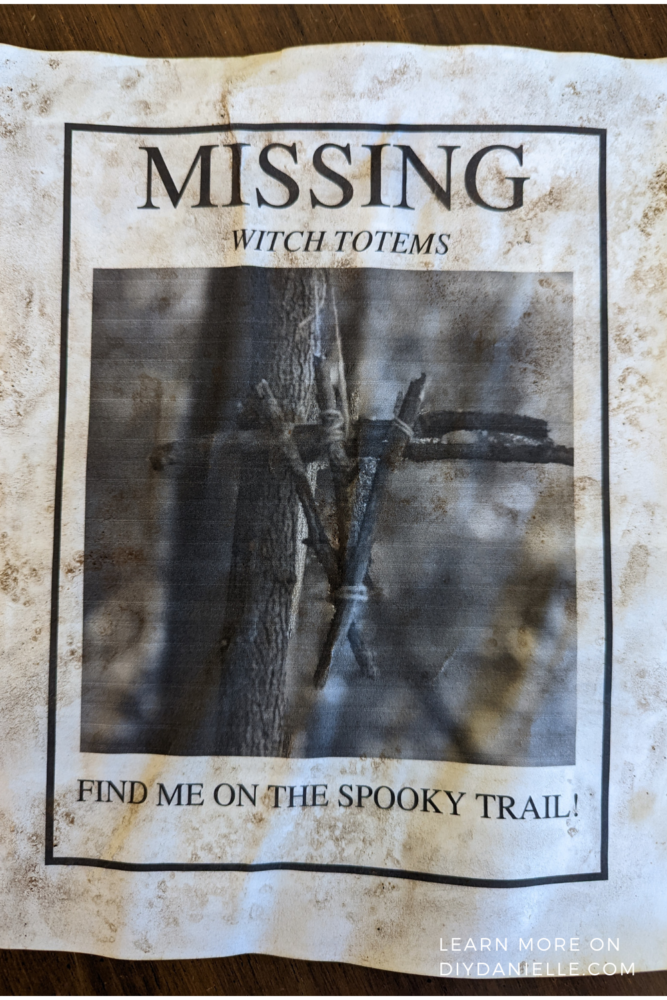 Projects from the Haunted Halloween Trail:
Please share and pin this post! If you make this project, share it in our Stuff Mama Makes Facebook Group. We have regular giveaways for gift cards to craft stores. You can also tag me on Instagram @doityourselfdanielle; I love seeing everything you make!