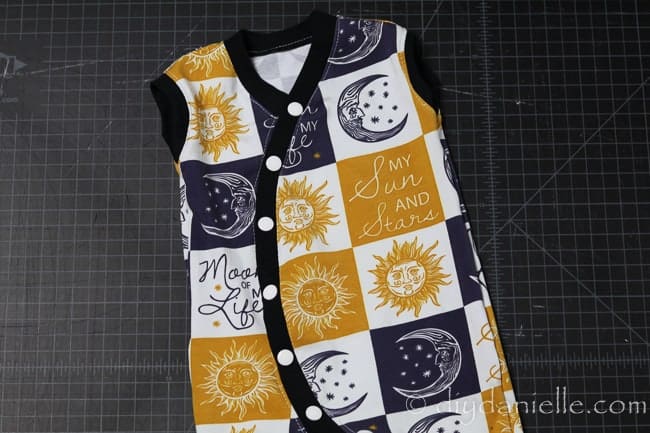 This baby playsuit sewing pattern is available on Etsy. It's the Muse pattern from Stitch Upon a Time. It's an adorable playsuit pattern for your baby that includes pattern sizes NB through 4T.
This post may contain affiliate links. Using these links helps support my blog. Thank you!
With a baby on the way, I wanted to make him a couple of outfits that were mommy made. I decided to try the Muse Baby Playsuit. This pattern has sizes up to 4T, but I really feel that it's cutest on the tiniest models. I made four outfits, two each for 0-3 months and 3-6 months and I added the diaper gusset to all of them.
The Sun and Stars fabric is MY FAVORITE. I wish I'd bought twenty more yards so I could dress all the kids in it for the rest of their lives. It was also used for some suck pads for our Ergo Baby Carrier.
Supplies for a Muse Playsuit
Supplies listed below may include affiliate links to the products.
Make sure to learn how to apply snaps if you aren't familiar with the process on my Snap Tutorial Post.
Sewing the Muse Playsuit Pattern
I love the look of
the Muse pattern
… it's absolutely adorable! It's a wonderful pattern for custom fabric and I used the lycra fabrics I've gotten from co-ops. My complaint is that it's fairly time consuming to sew, compared to some other patterns I've tried. It is SO adorable that it's worth it though. I needed to add the gusset because we use cloth diapers which did make it take longer to sew.
Muse Pattern Options:
Add a gusset for babies in cloth diapers
Long sleeve, short sleeve, or sleeveless
Hem or add a cuff to the sleeves (I think a cuff may be the safer option for a younger baby that will sleep in the playsuit)
Leg length: Shorts or pants. Hem the legs or add a cuff.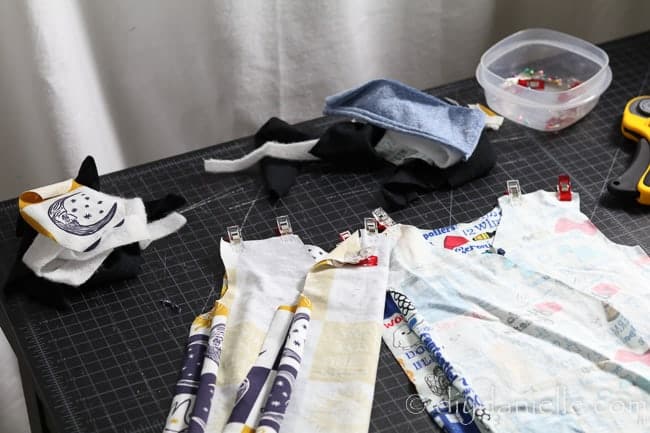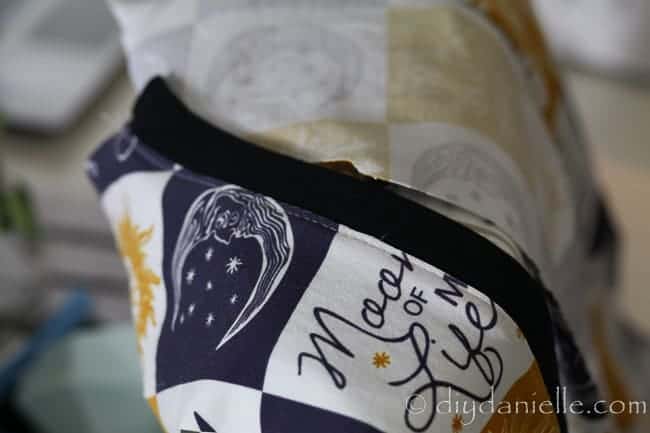 I didn't feel that the stabilizer and snaps were working well to prevent the snaps from pulling through when being snapped/unsnapped repeatedly. I made it work and none of the snaps pulled through but I was very careful when I was taking the outfit on and off. I've heard people recommend using
Size 16 snaps
and then using felt or fusible fleece as the stabilizer to reinforce the snaps. That way you won't accidentally pull a snap through the fabric.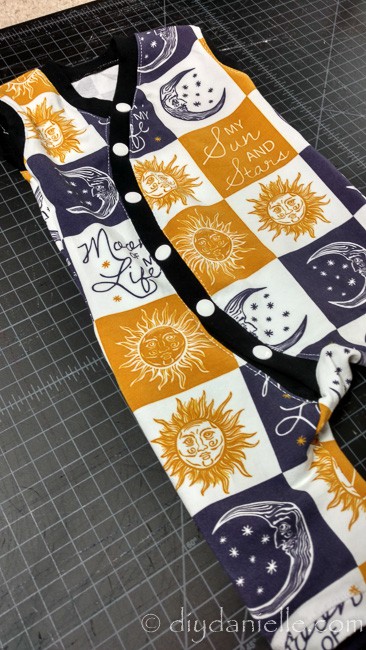 Please pin this!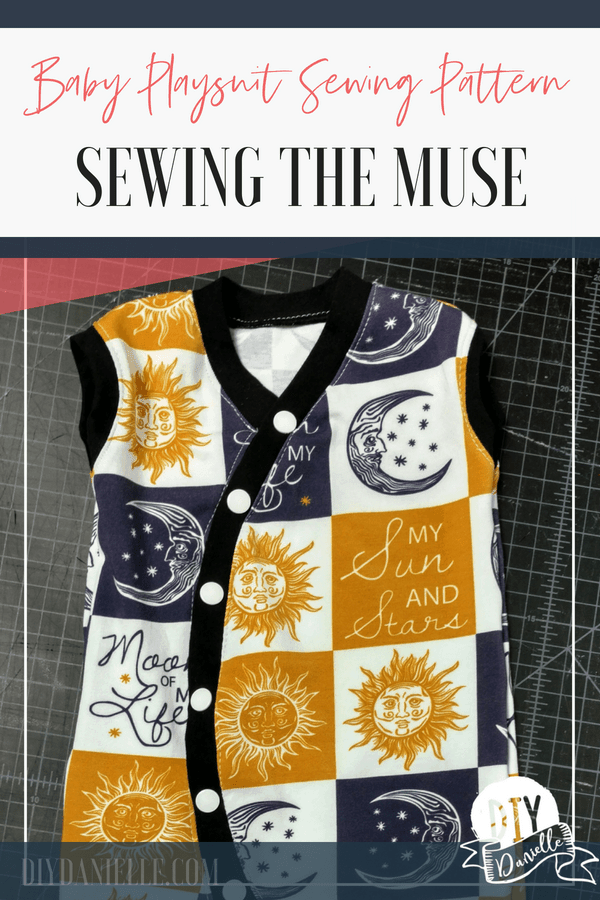 Thanks for taking the time to read this post! I really appreciate the time you've taken. Please share, like, and pin my post if you enjoyed it. Follow me on social media and subscribe to my email list to keep up to date on all of my latest projects!

Disclosure of Material Connection: Some of the links in the post above are "affiliate links." This means if you click on the link and purchase the item, I will receive an affiliate commission. Regardless, I only recommend products or services I use personally and believe will add value to my readers. I am disclosing this in accordance with the Federal Trade Commission's 16 CFR, Part 255: "Guides Concerning the Use of Endorsements and Testimonials in Advertising."
Baby Playsuit Sewing Pattern