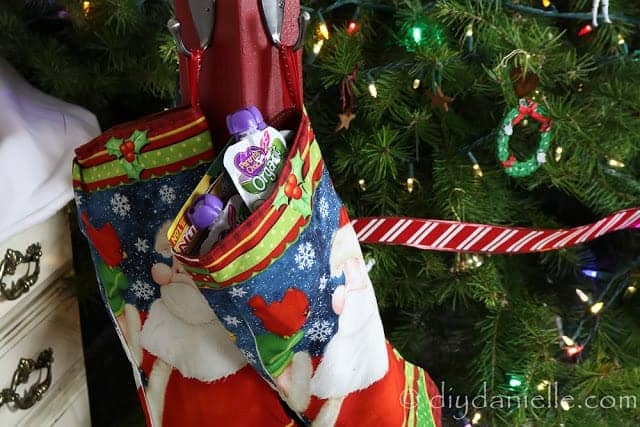 Stocking stuffers and gift ideas for new babies with older siblings.
Disclosure: This shop has been compensated by Walmart. All opinions are mine alone. #WalmartBaby
With my first son, Santa brought one gift for his first Christmas and we called it a day. For my second son, my first son was still so young that he wasn't really paying attention to who got what. But now we have a 4 month old, a 4 year old, and a 6 year old. And boyyyyy do they pay attention. Rarely when we want them to and always when we don't.
I realized this year that the one or two First Christmas gifts might not cut it. But we had sooooo much baby equipment and clothing that had been handed down so Tristan really didn't need much. Needless to say, I had to get a bit creative.
While tempted to find old baby toys, clean them up, and wrap them up to put them under the tree, I figured my 6 year old was too smart for that and would lecture me so here are some better ideas….
Stocking Stuffer Ideas for a Baby with Older Siblings
Baby food: I picked up Parent's Choice food pouches at Walmart for a stocking stuffer. They're easy, affordable, and they are organic. I have zero fantasies about whipping up these foods myself with a food processor. Zero. These food pouches have ingredients like "strawberry, carrot, and quinoa." First kid? I would have been like, "Oh yeah I'll whip this up for the whole family, it'll be amazing…" and my husband would have choked it down. But we're on child number three so while I want him exposed to those foods in hopes that he'll take a liking to something healthy, I am not going to prepare something like this for the whole family. Dinner time is stressful enough. Having prepared baby food saves me a lot of time and stress.
Teething toys: If their mouths go on it then it seems like a good plan to buy new ones for the third child. Or so I hear.
Baby toothbrush: Ditto on dirty mouths.
Socks
Bibs
Sippy Cups: I've been hanging onto some really bad sippy cups. It's time to let go. Let it go, let it go… but seriously. If you have your older kids' sippy cups and they're still in good condition, I bow down to you. I have no idea how to keep these things clean and not loose the straws.
Baby hygiene and medical items that are needed.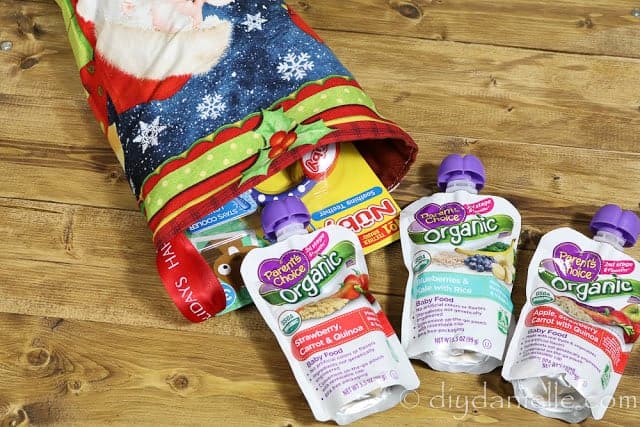 Gift Ideas for a Baby with Older Siblings
Bath toys: Preferably ones without holes because we know those end up with mold within a month. You know you need new ones at this point.
New clothing: Boy #3 gets a lot of hand-me-downs so new clothes is always a nice treat.
Diapers: Boring, yes. But if you cloth diaper then it's sort of like buying yourself a present too.
Kick and Play Piano: I love these things. They're so much fun. This is probably most appropriate for a younger child, although we upcycled our old one to use in the car for quite some time.
Baby dishes: To be completely honest, ours are pretty beat up at this point. Getting the kid his own stuff seemed like a good idea.
Any big ticket items you're missing: We decluttered all of our old baby items, then found out a couple months later that we were pregnant. Whoops. A couple of friends gave us their old baby items, but we still needed a high chair so Tristan will be getting one of those for Christmas.
Books: My motto is "you can never have too many books." You could even make your own board books for your baby.
Convertible car seat: If you've been using an infant seat, now might be a good time to pick up a convertible seat. I usually stop hauling the baby around in the infant seat around 4-6 months or so because otherwise I develop some back and neck issues from carrying it all.
A Piggy Bank: It's nice to have something set aside for them to save money. I have family members who occasionally send a couple dollars to each kid. Might as well gift the piggy bank at an early age.
College fund money... the only thing they really need.
Baby's First Christmas ornament: If you're an ornament family. I am not huge into ornaments.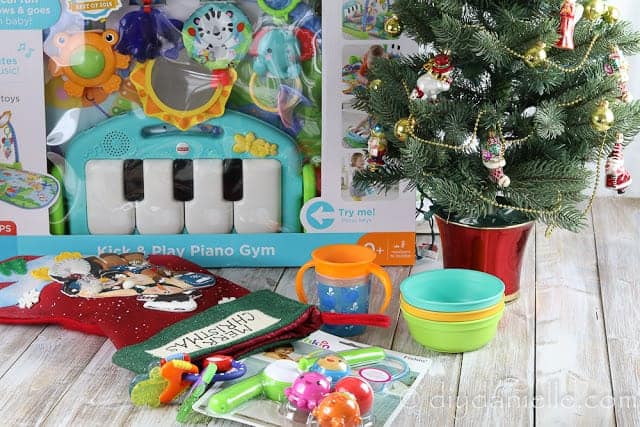 Parent's Choice offers everything from formula to food pouches to bedding, diapers, wipes and more. The best thing is that while you're buying food pouches and other items from Walmart, you can get all of your other holiday shopping done as well. It's really convenient. I found myself some nice warm slippers for $5 and a hard to find item for my husband- an item that many stores mark up well over MSRP, but Walmart had it marked at the proper price (I reallyyyy appreciate this).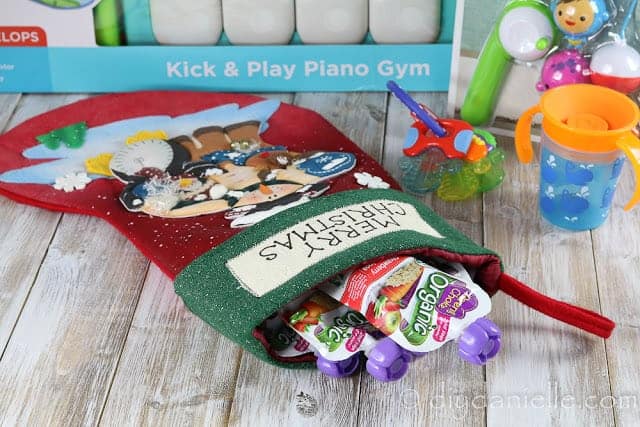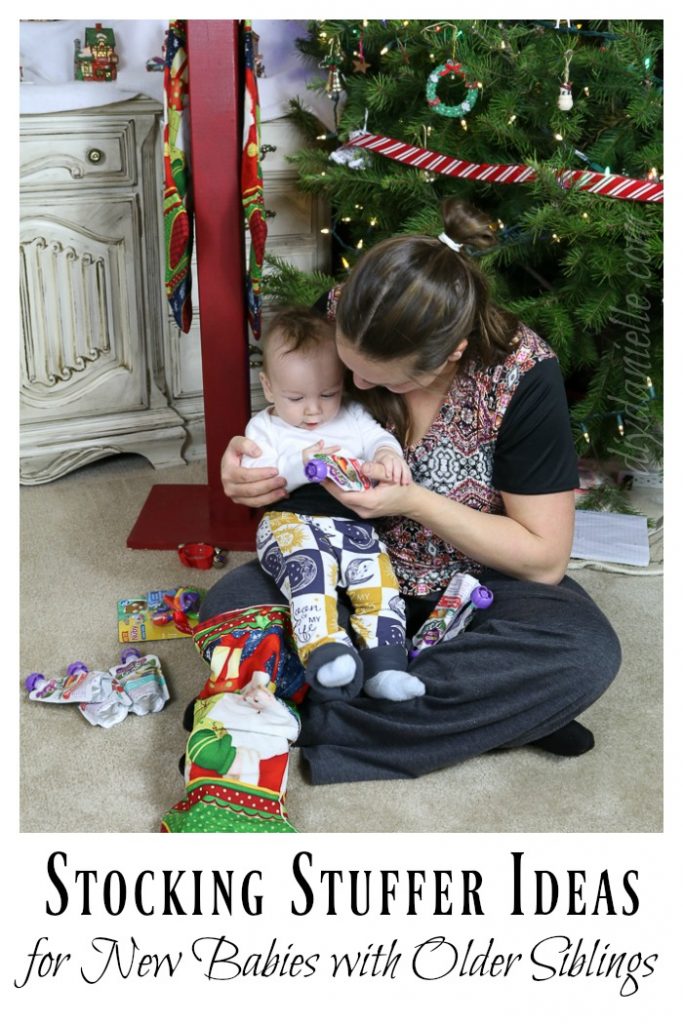 Thanks for taking the time to read this post! I really appreciate the time you've taken. Please share, like, and pin my post if you enjoyed it. Follow me on social media and subscribe to my email list to keep up to date on all of my latest projects!