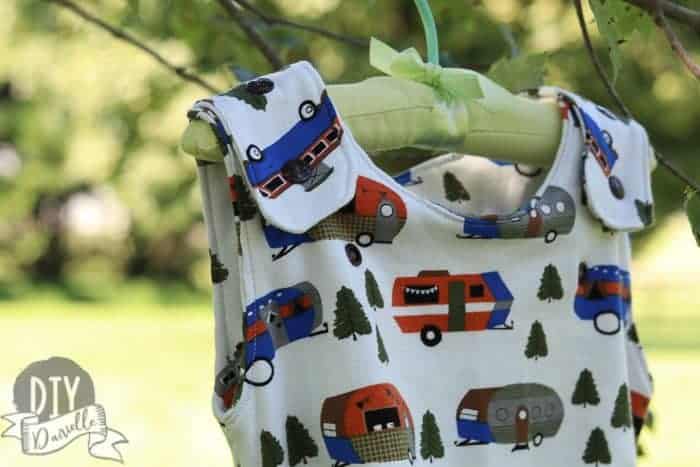 Grow with me rompers: What they are and why you might want to consider them for your baby. Find the patterns so you can sew them yourself or buy them from a small business.
This post may contain affiliate links which may earn me commissions should you click through them and take certain actions. As an affiliate for Amazon, Cricut, xTool, Home Depot, and other sites, I earn from qualifying purchases. Please DIY carefully. View my full legal disclosures here.
Please read the whole post so you don't miss any important information!
First, if you've been here a while, you've probably seen my post on Grow with Me Pants! These are my favvvvvorrrite! I love them so much. So when I wanted to sew a romper up, I decided to look for some grow with me rompers.
What are Grow with Me Rompers?
"Grow with me" type clothing is clothing that fits a baby or child for more than one traditional size. So instead of the pants or romper fitting for 18-24 months, it might fit from 3mo-12mo, 3T-Size 6, etc.
The clothes are adjustable.
For example, my son in the picture below is wearing a romper that's 3T-6. He wears around a 2T-3T normally. He has lots of room to grow into this romper.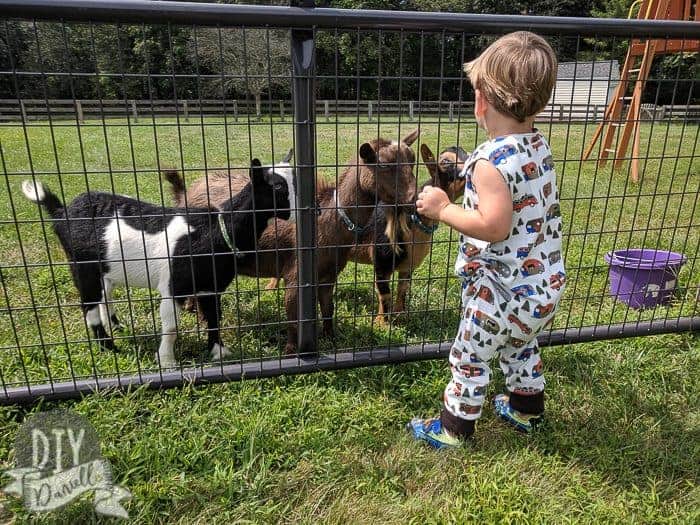 If you sew, this is awesome because many hobby sewists love to buy expensive fabric and want to get the most bang for their buck in terms of wear. Some custom fabrics may only be available once so it's awesome when your baby can wear them for a longer period of time.
It is also nice to not have to sew quite so many different outfits in so many different sizes. This is great for those with limited time.
Grow with Me Romper Patterns
I'm not sure of any other romper patterns for this list so please leave me a comment if you know of one on Etsy! After I tried the On The Grow, I sort of wished I'd tried the other pattern because I'm digging the cross over. Maybe I'll try that next!
Supplies for Sewing Grow with Me Rompers
About the Apple Tree "On The Grow" Romper
First, you'll need to pickup the pattern on Etsy. I really liked that this pattern required less paper for printing. The creator seemed to really squeeze as much on the sheets as possible. The pattern includes 3 sizes: 3-12 mo, 1-3 years, 3-6 years.
Pants are certainly easier to make as 'grow with me' clothes because rompers need adjustment in a couple of areas… the leg length and the torso. The legs are adjusted like you adjust grow with me pants. The torso length is adjusted by using drawstrings. I LOVE the ruching look that this creates.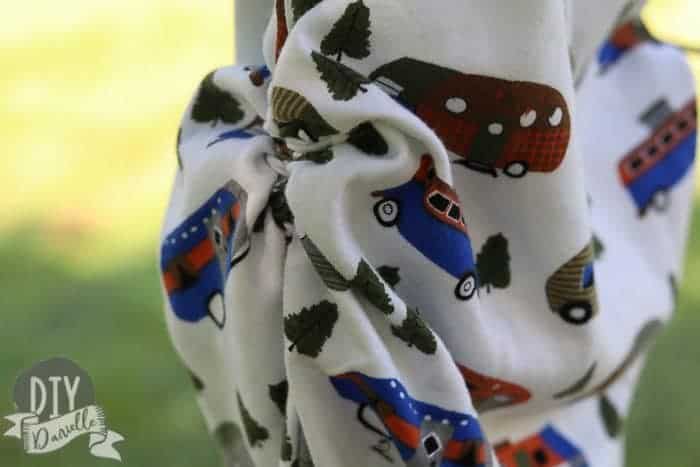 The downfall is that there's a drawstring tied inside their clothing which might bother kids with sensory issues. I was surprised my son didn't notice or care as he can be kinda funny about that stuff.
I am DIGGING the fact that this romper doesn't have snaps along the legs. I hate applying snaps around the legs. Laziness. Haha. If you like the snaps along the legs, you can adjust the pattern to work for you or try this Reversible Romper that you can make with woven fabric.
Where to Buy Premade Grow with Me Rompers
These two patterns apparently allow folks to sell the products on Etsy. So you can find premade Grow with Me Rompers. Here's some stores that sell them!
If you love sewing for your children, make sure to check out this blog post about organizing children's clothing.
Please share and pin this post! If you make this project, share it in our Stuff Mama Makes Facebook Group. We have regular giveaways for gift cards to craft stores. You can also tag me on Instagram @doityourselfdanielle; I love seeing everything you make!