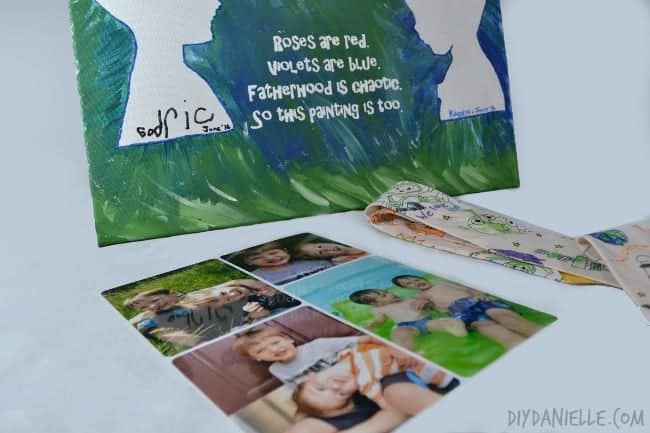 How to make an easy Father's Day canvas with your Silhouette machine.
This post may contain affiliate links. Using these links helps support my blog. Thank you!
Each year I try to do a handmade gift and a store bought gift for my husband's Father's Day gift. I think it's fun to get the kids involved and they're only 2 and 4 so earning money is pretty much not an option. This was a fun one for the kids because they got to paint!
Supplies Supplies listed below may include affiliate links to the products.
Silhouette Cameo and 651 vinyl (I tried 631 but it doesn't stick well to the canvas so don't do that. The 651 sticks *just* well enough that it will do the trick but still be easy to remove.
Canvas or panels. I used a 16×20 canvas that I'd received free to review on Amazon.
Paints and paintbrushes
The Silhouette design, available to subscribers.
Tutorial
First, I created a silhouette of my sons. I did this by taking photos of them with their heads turned, up against a white backdrop. I loosely used
this tutorial from Kristen Duke Photography for making a silhouette
with my cameo. I printed their silhouettes on 631- use 651. 631 slips all over the place, but 651 on canvas will stick slightly better. Neither will permanently adhere seeing canvas is fabric (would've been nice if I'd thought of that before, haha). My silhouettes weren't perfect so I did need to do some cutting with an exacto knife.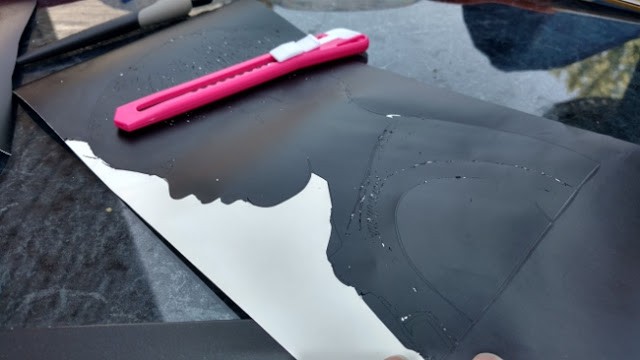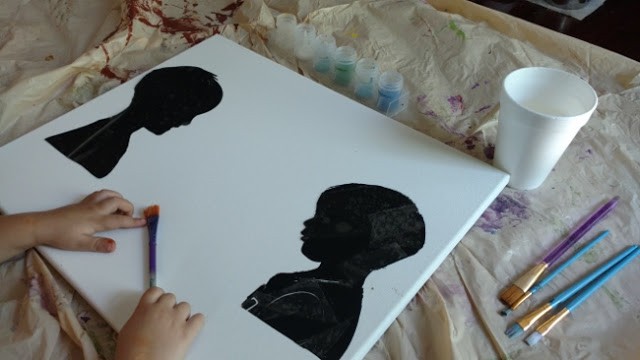 Once I placed my silhouettes, I let the kids paint the whole canvas. If you don't want to do the lettering as a stencil like I did, you could also adhere the letters to the canvas here so the kids could paint over that too. Pro tip: Restrict how many colors your children have access to when painting. If you still with a few colors then you won't end up with a hot mess. I gave mine a couple of blues, a white, and two greens I think. We also had a paint brush for each color to keep them separate (as much as possible).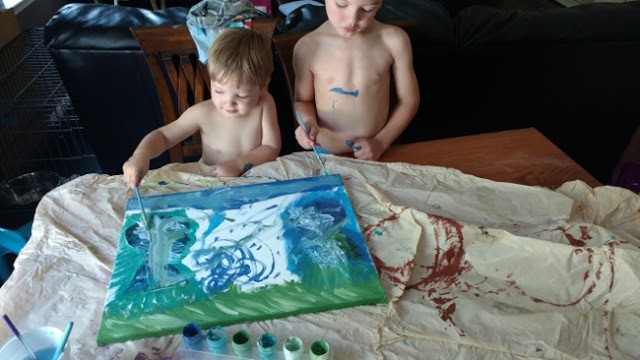 Let dry.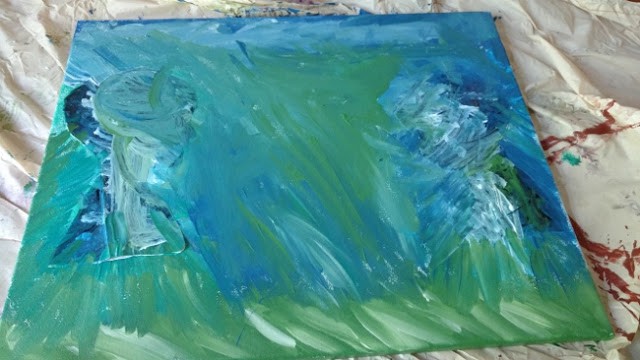 Remove the silhouettes. Keep those for later if you want. Outline the silhouettes with a paint pen or a marker if you want. I also touched up a few spots with white paint because the 631 didn't stick well enough to prevent some mistakes.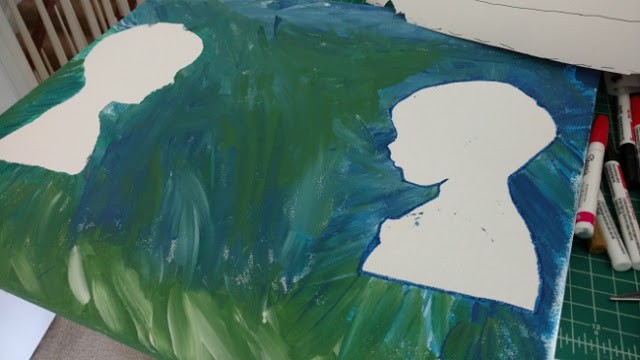 At this point, I added the 651 to stencil the letters for my quote. It worked out okay. You might be better off with hand lettering, using heat transfer vinyl (seeing this is fabric), or initially using the letters on the white canvas and peeling off after.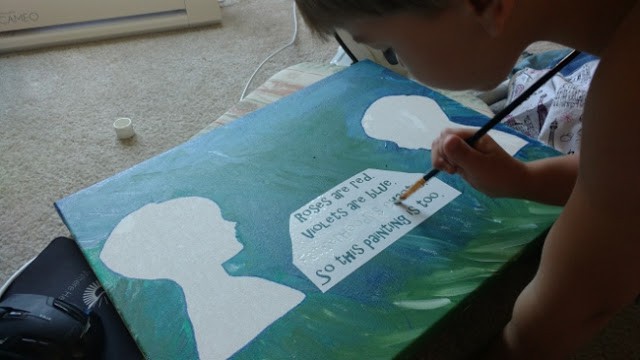 And we're finished! I debated adding something above the lettering but decided against it finally.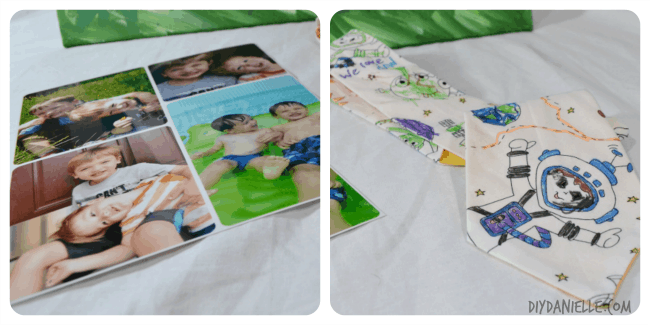 If you want an easy to print quote for your canvas, sign up below to get access to our exclusive subscribers-only folder on Google Drive. Look for the file: fathers-day-idea.studio3 in the folder! Don't forget to resize based on the size of your canvas.
Love it? Pin it!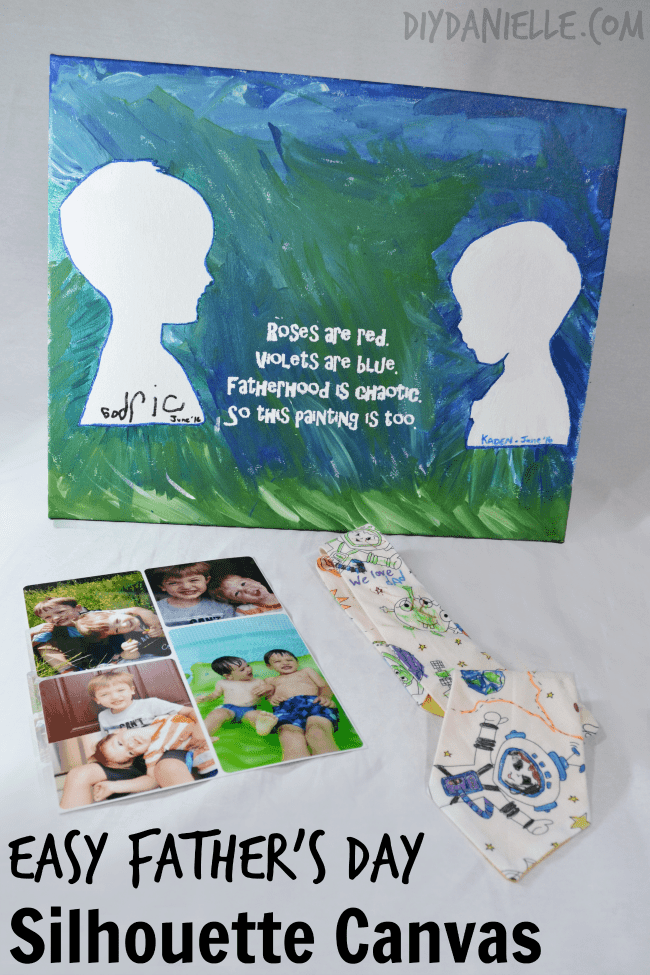 I haven't finished with the other two canvas panels I am working on, but if you're curious what I did with the silhouette design, here it is… the bottom picture shows how I reused the silhouettes. I traced them on one panel. Then I mod podged the silhouettes to the last panel.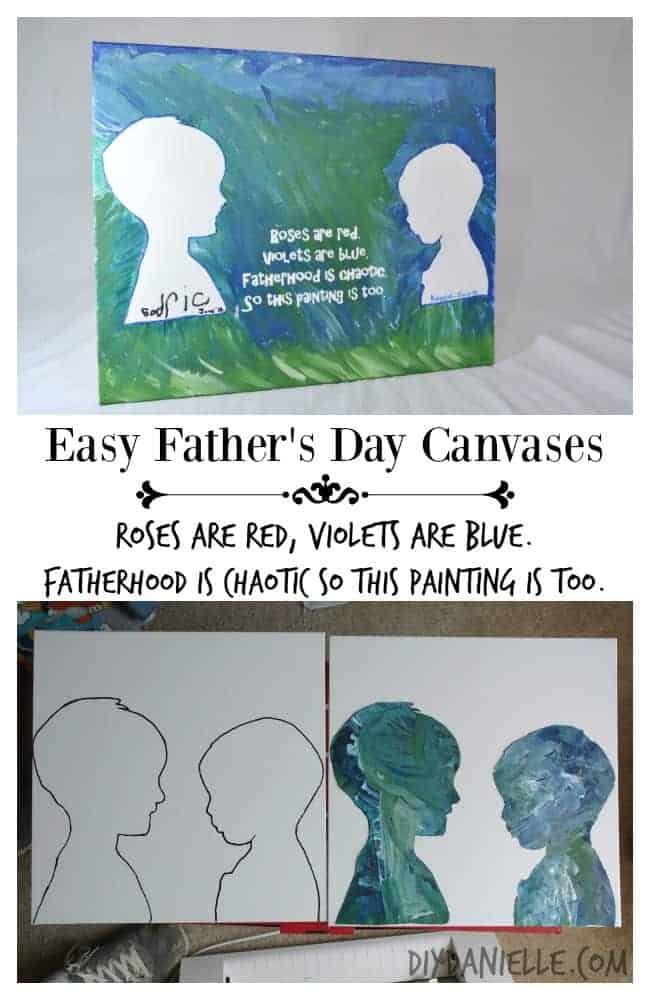 Thanks for taking the time to read this post! I really appreciate the time you've taken. Please share, like, and pin my post if you enjoyed it. Follow me on social media and subscribe to my email list to keep up to date on all of my latest projects!

Disclosure of Material Connection: Some of the links in the post above are "affiliate links." This means if you click on the link and purchase the item, I will receive an affiliate commission. Regardless, I only recommend products or services I use personally and believe will add value to my readers. I am disclosing this in accordance with the Federal Trade Commission's 16 CFR, Part 255: "Guides Concerning the Use of Endorsements and Testimonials in Advertising."