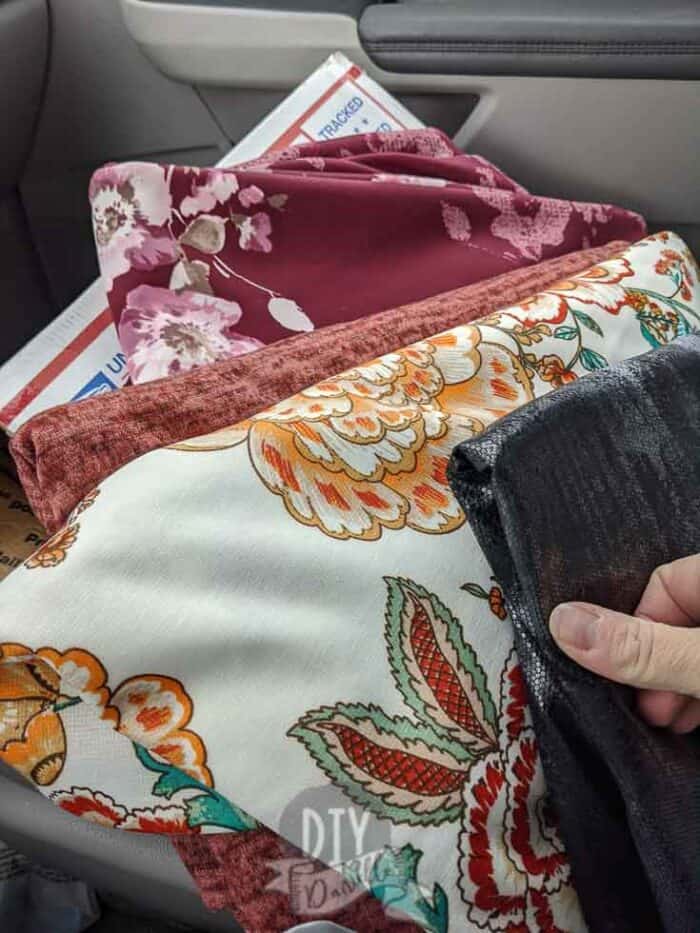 This easy to sew dress pattern from Patterns to Pirates was easy to sew and looked great. There are many options available to custom tailor the dress.
This post may contain affiliate links which may earn me commissions should you click through them and take certain actions. As an affiliate for Amazon, Cricut, xTool, Home Depot, and other sites, I earn from qualifying purchases. Please DIY carefully. View my full legal disclosures here.
Please read the whole post so you don't miss any important information!
I normally don't get a chance to dress up, but when our local vineyard was hosting a special Valentine's Day tasting, I setup a babysitter and got to sewing! Let me tell you a little about this dress pattern AND the vineyard… it's all relevant if you follow along on my blog.
Black Ankle Vineyard
Black Ankle Vineyard is located in Mt. Airy, Maryland and I LOVE it. They're the first vineyard in Maryland who had red wine that I enjoy. I've found lots of good whites locally, but this is the first time I've found those dry reds I love so much.
My favorite part about this vineyard is that they are SUPER ecofriendly. Their building and a lot of the stuff you'll find at the vineyard were produced with items found on the property.
They have a green roof setup for their buildings. This type of roof helps reduce the urban heat island effect, help keep in cool/hot air inside the building by providing a type of insulation, they help slow storm water runoff, and they produce oxygen (plants, you know). They help reduce energy costs.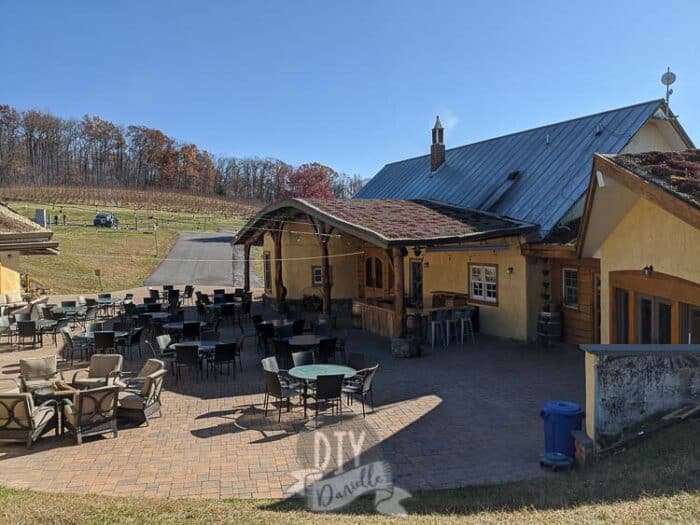 The tables were built from wood harvested on site…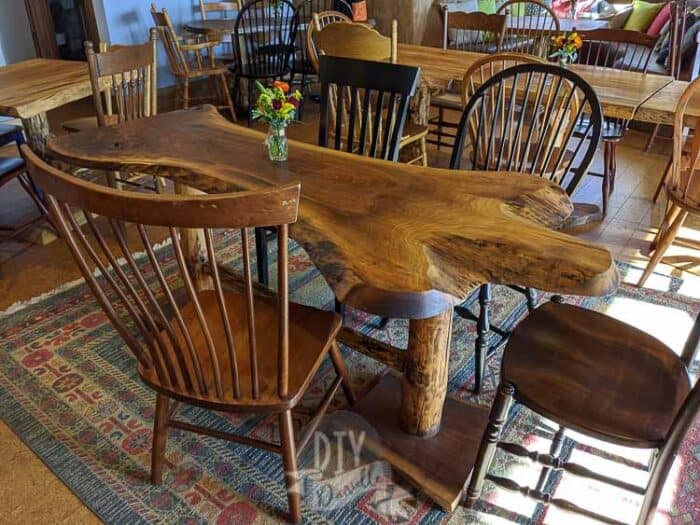 And their countertop was made with resin and the first year's prunings from their grape vines.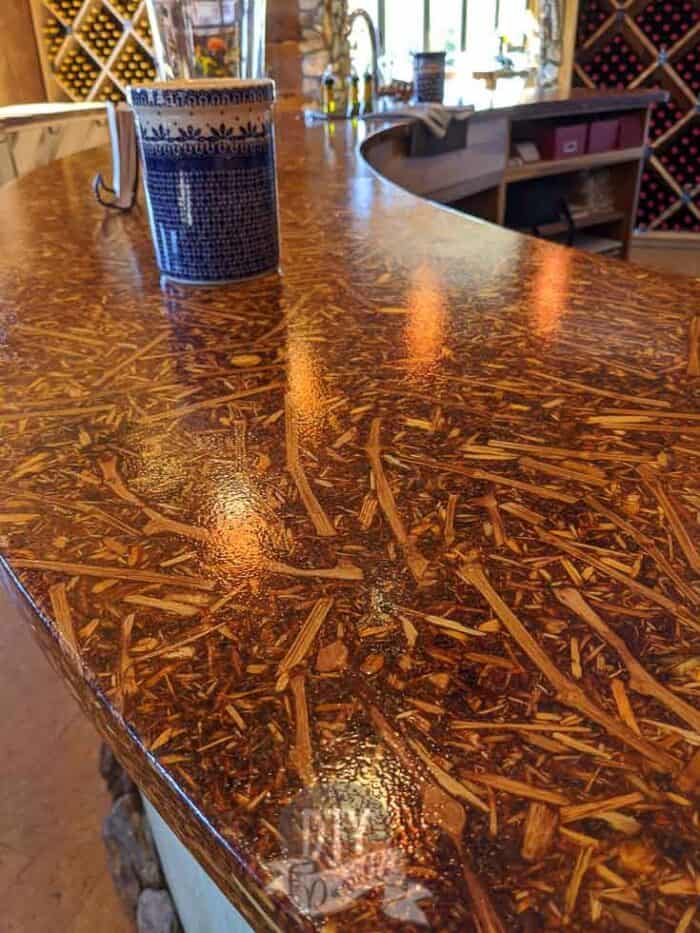 They also use reusable paper towels in their bathrooms which I LOVE. You don't see this usually in public places. Rather than provide disposable paper towels, they have baskets and washcloths to dry your hands with.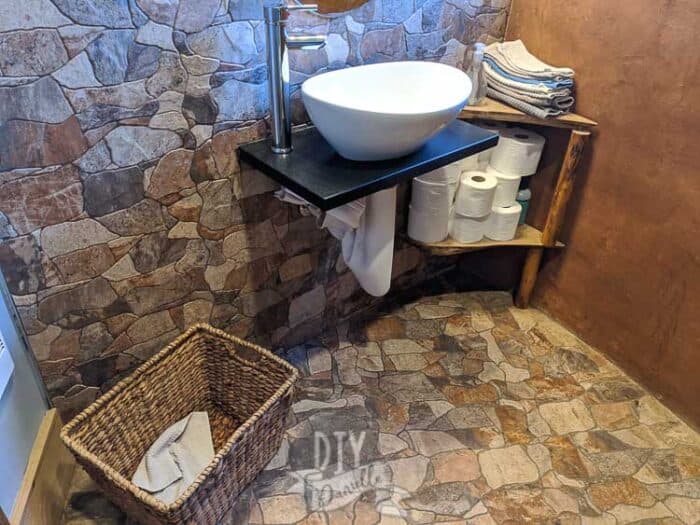 When you visit, there's a place to fill up a glass container of water, silverware and cutting boards to borrow, and local cheeses to purchase to go with your wine. It's even kid friendly (ish) as the kids love playing in the green area by the patio.
And their customer service? Awesome. I have a severe food intolerance to egg so when they had their Valentine's Day tasting, I knew I wouldn't be able to have the cupcakes and other desserts they were offering. Normally I wouldn't ask if they could accommodate me because most places do NOT have that type of customer service. I decided to shoot them an email though because I knew they did. Sure enough, they put together a flight of treats for me so I could enjoy a day out with my husband.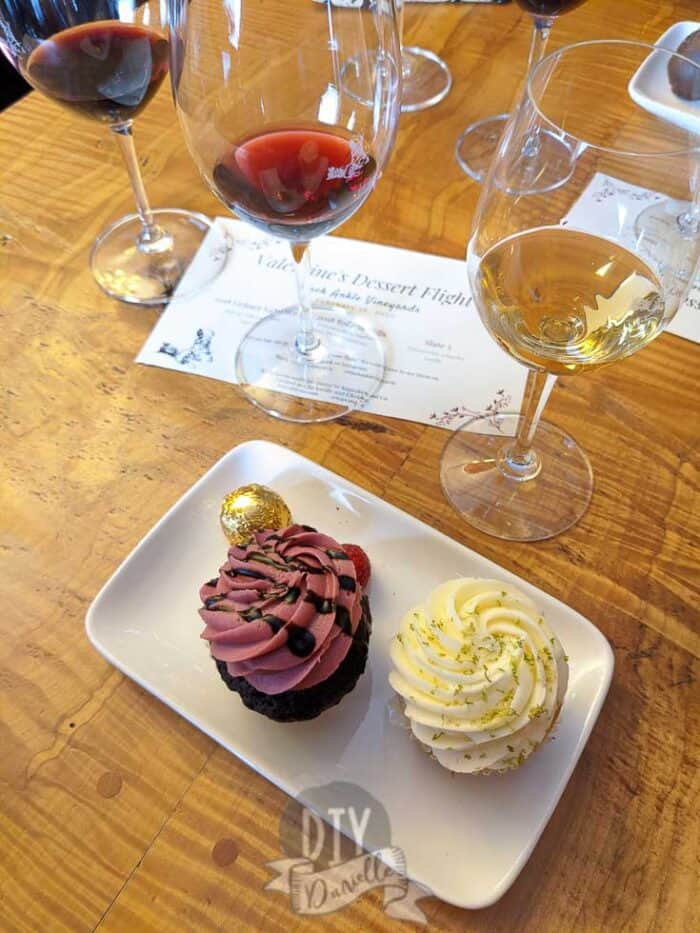 Being able to have dessert without egg is just a special treat so this makes me cry happy tears and I will be a loyal customer forever.
So while this was a really long unsolicited/unsponsored review, I want to give them a shout out for being awesome. I also think it's a great example of ways a business can be ecofriendly.
An Easy Dress Pattern
Let's talk a little about the dress pattern I picked. I really love PDF patterns that I buy online and print out. They're affordable and I love being able to read the directions online. I also prefer to deal with regular paper instead of the thin stuff that store bought patterns use. Yuck.
This pattern is probably the simplest dress pattern that I have sewn, and it's very flattering (yay).
Why is it easy?
No pockets
3 simple cuts of fabric
Supplies used for my dress
Lace knit for sleeves
The main fabric was either ponte, liverpool, or scuba. I can't remember which but I am pretttty sure it was scuba. Wish I'd written this down somewhere like on Sew Organized, our sewing app! Whoops!
New to sewing clothes? Here are some tips for sewing clothing.
The hardest part is making sure you layout your pattern pieces on your fabric so you can make sure to get it all on there. I only ordered 2 yards per the pattern requirements (1 3/4 yard for full length in my size, not including the sleeves). For calculating your yardage requirements, you look at their fabric requirements chart for your size- it will tell you how much you need for the dress, how much for sleeves, etc. If you're using all the same fabric, you just add the yardage together (although you need to be careful because some fabrics may require more yardage).
In this case, I was a tiny bit off for the flare out at the bottom of the dress. I decided to just go with it and see if it worked- it did. But sometimes a small bit can make a huge difference in fit so I don't necessarily recommend winging it.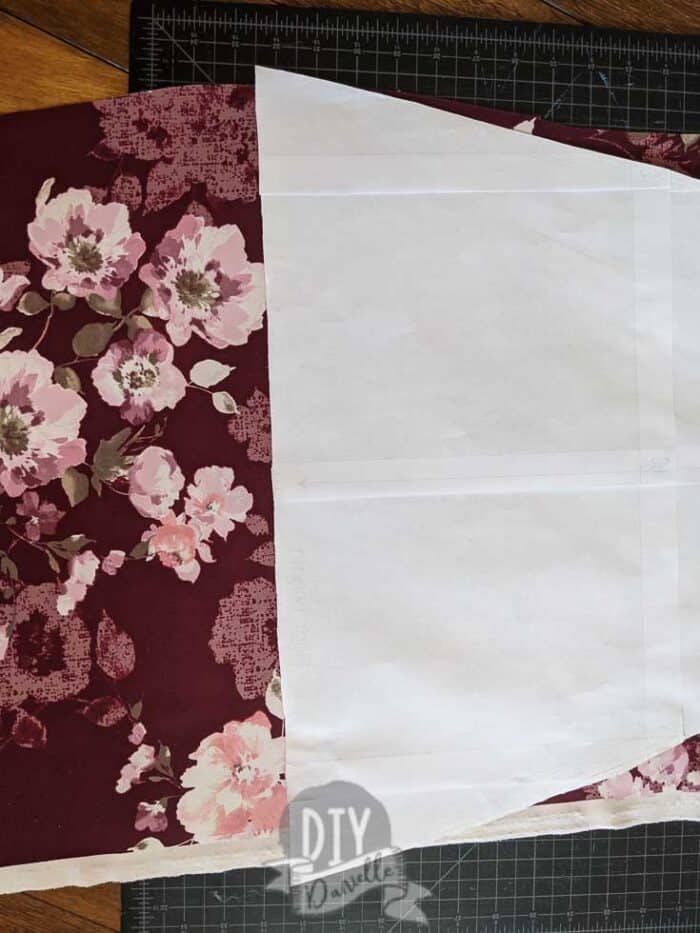 Here is the finished dress on me at the event. I have seen photos of this dress on many different sized women which is why I tried it. I felt like, even though it's form fitting, EVERYONE looked fantastic in this.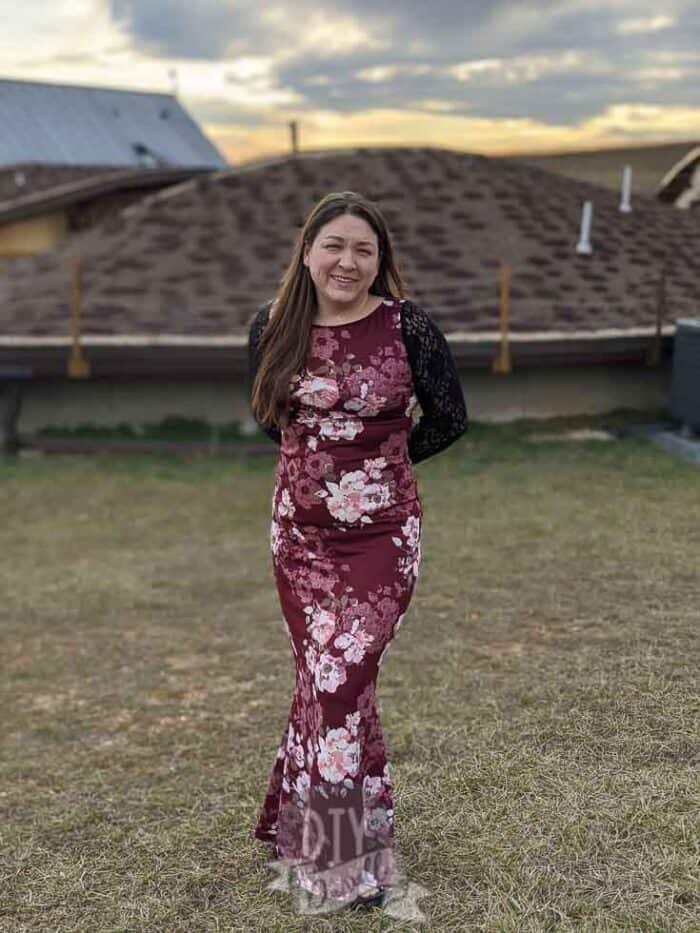 The neckline instructions have you use elastic in the neckline. This was more time consuming than I would have liked, and it felt unnecessary with the type of fabric I used. I think the neckline would have looked nicer without it.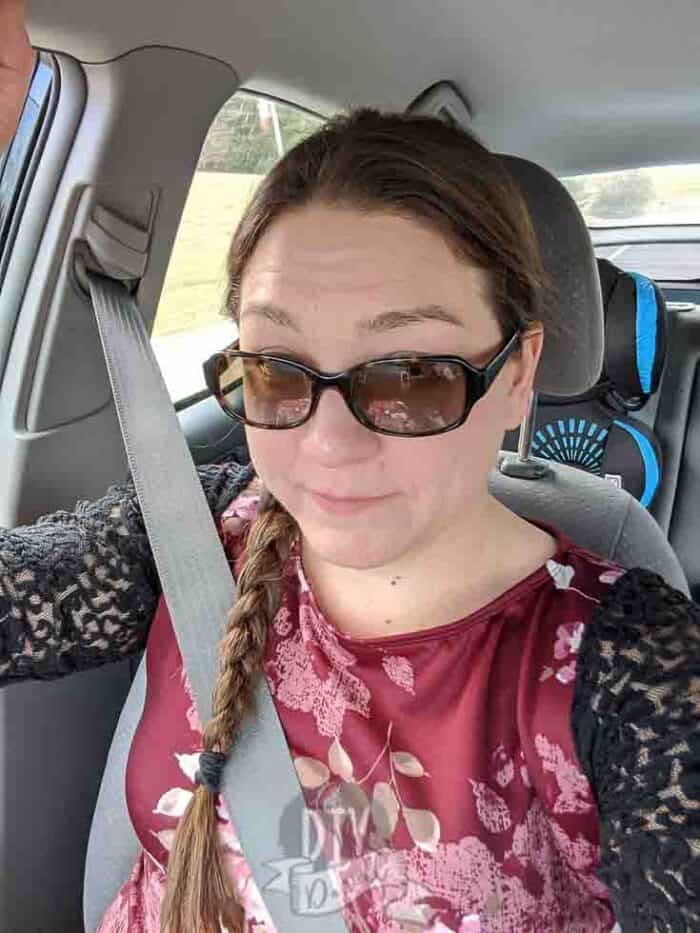 I used a serger and coverstitch machine to make this dress… you can use a regular sewing machine, but those machines make it easier. They also create a more professional look.
Please share and pin this post! If you make this project, share it in our Stuff Mama Makes Facebook Group. We have regular giveaways for gift cards to craft stores. You can also tag me on Instagram @doityourselfdanielle; I love seeing everything you make!