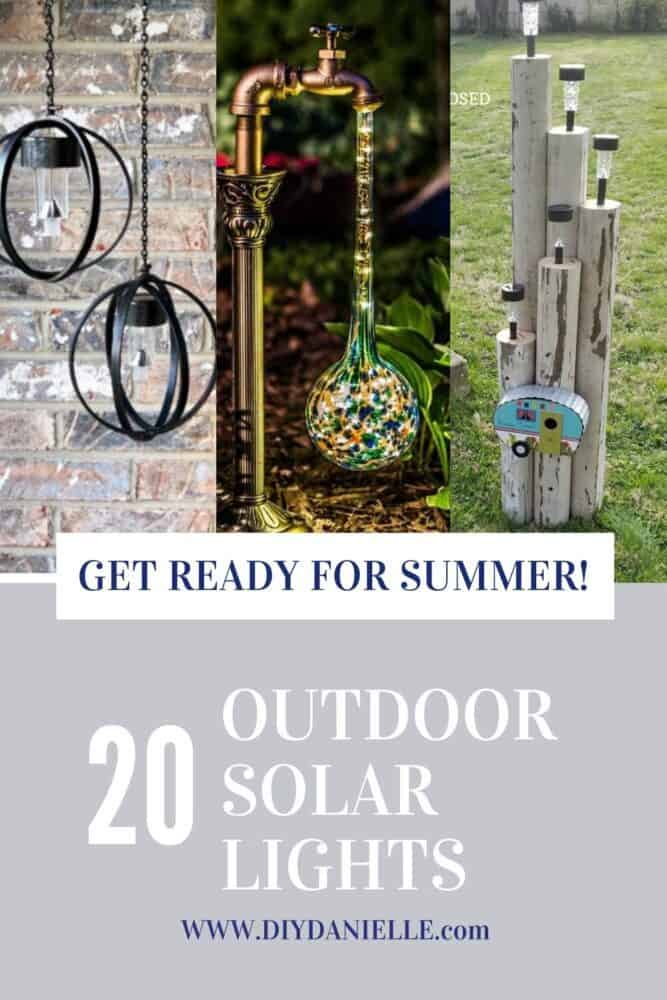 Add extra lighting to your yard, or bring in a fun decorative touch to your garden with these 20 Easy To Make DIY Solar Light Projects.
I love solar power! We had solar panels on our last home, and I'd love to get some for our new house eventually. While panels to energize your whole home can get pricey, small solar lights are SUPER affordable. They give you the ability and freedom to have light wherever you want on your property, even if you don't have wiring for electric.
And while the solar lights of old weren't very powerful or bright, advances in technology have been fantastic. Here's 20 DIY solar light projects!
20 Easy To Make DIY Solar Light Projects
If you need some extra lighting in your yard, or are just looking to add a fun design element to your home, these DIY solar light projects will make a great addition.
Please share and pin this post! If you make any of these projects, share it in our Stuff Mama Makes Facebook Group in order to enter to win our monthly giveaway.