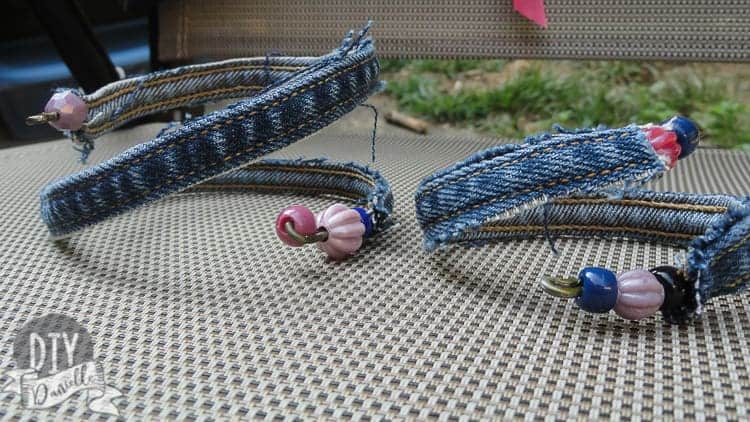 How to make a denim bracelet using upcycled jeans and wire. This is a simple project that is super cute!
I made several items with my husband's old jeans and some old dress pants. These included a skirt with a jean top and knit bottom, a purse, a patchwork knee length skirt, and a kerchief. It's always a fun challenge to take a particular product and see how much I can make out of it. I still had some denim remaining so I decided to make some bracelets.
I saw a tutorial for this on Pinterest a while back- unfortunately the site appears to have been sold and now it's just a random sales site. But in the original tutorial, the author used real wire for her bracelets… what I did was just upcycle an old wire hanger… this worked great. If you want something slightly easier to bend then I'd guess the craft stores sell good wire for making jewelry.
---
This post may contain affiliate links which may earn me commissions should you click through them and take certain actions. As an affiliate for Amazon, Cricut, xTool, Home Depot, and other sites, I earn from qualifying purchases. Please DIY carefully. View my full legal disclosures here.
Please read the whole post so you don't miss any important information!
---
How to Make a Bracelet from Jeans
Supplies for a Denim Bracelet
Wire hanger or metal wire
Wire cutters
Pliers
Beads
Leftover seams from upcycled jeans.
This is really simple and I made two- one is an armband and the other is a bracelet. Use your wire cutters to cut the wire. I suggest cutting right at the top. Your longest piece will be from unwinding the twirly part of the hanger and the hook. The wire stops at the dowel (the part your pants hang over).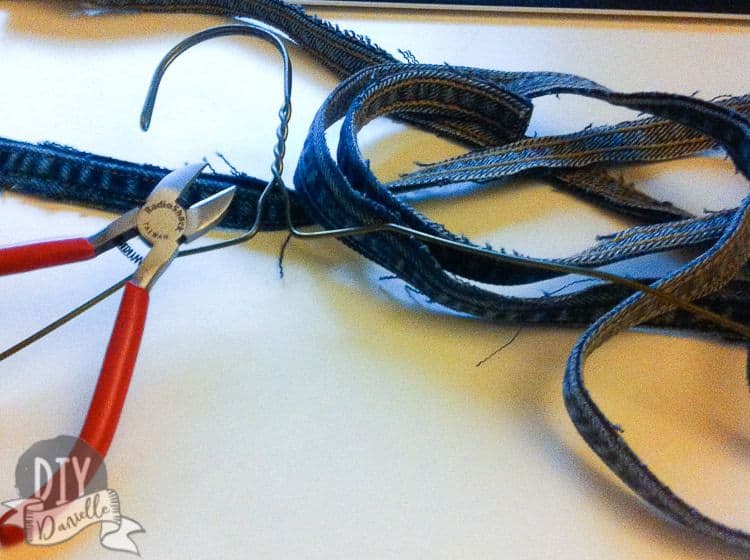 Pliers are great for helping move and adjust the wire. I trimmed up the seams from the jeans, being careful not to cut through any of the stitching. Then I just slid the wire through. I tested it to make sure it was long enough for my arm (for the armband, which I did first).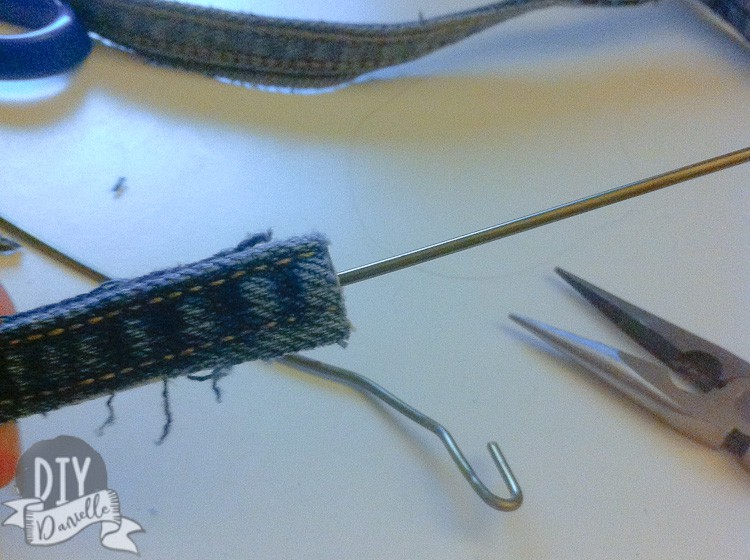 Here's a photo of the wire once it was slid through the jean hem. This was so super easy because the hem area was already made with a gap to insert the wire- no sewing was necessary.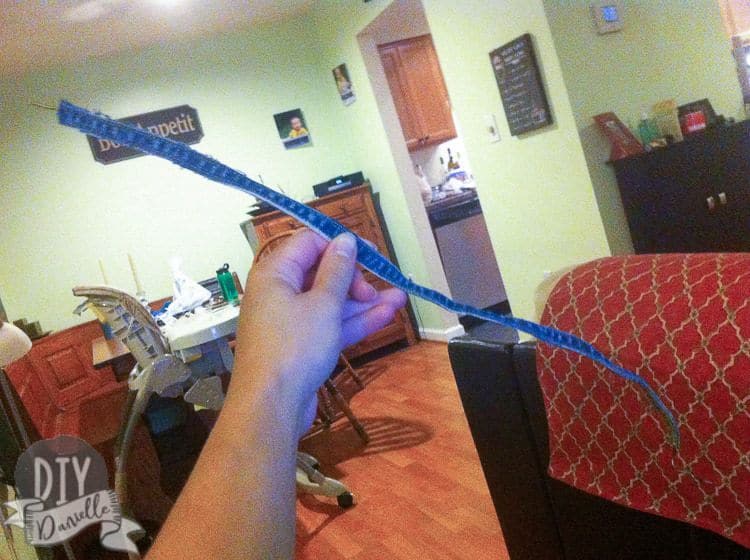 I added beads to the ends. Then I used my pliers to flip the very end of the wire over, creating a smooth end so I don't scratch myself and so the beads won't fall off.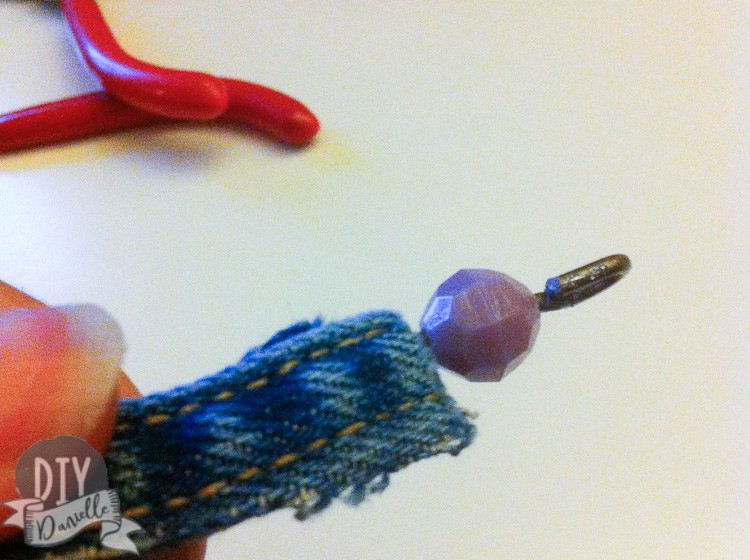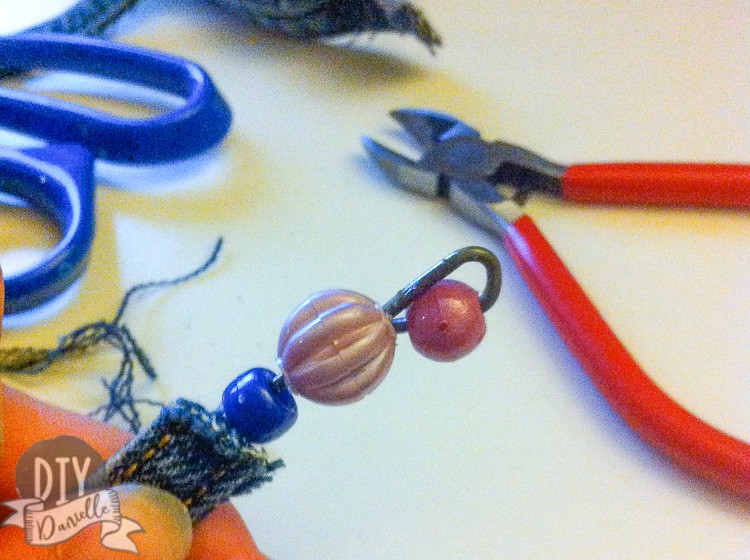 At this point, I just put it around my arm to form the band how I wanted it. I did all the same steps with the rest of my hanger for the bracelet. What do you think?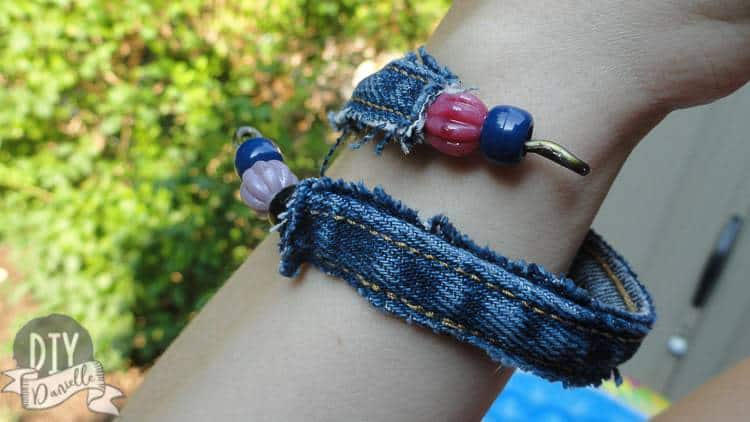 Check out these other Secondhand Fashion Ideas!
Please share and pin this post! If you make this project, share it in our Stuff Mama Makes Facebook Group. We have regular giveaways for gift cards to craft stores. You can also tag me on Instagram @doityourselfdanielle; I love seeing everything you make!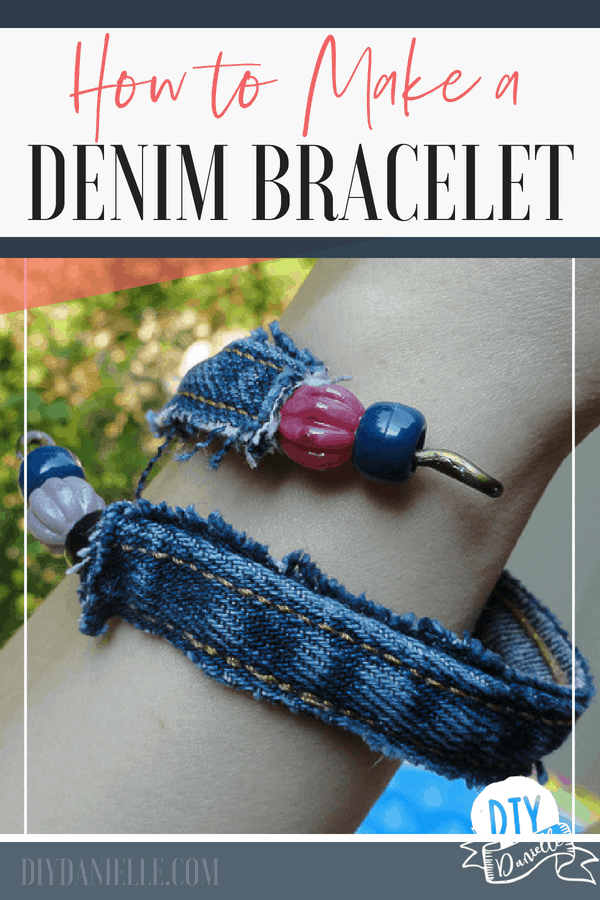 How to Make a Denim Bracelet