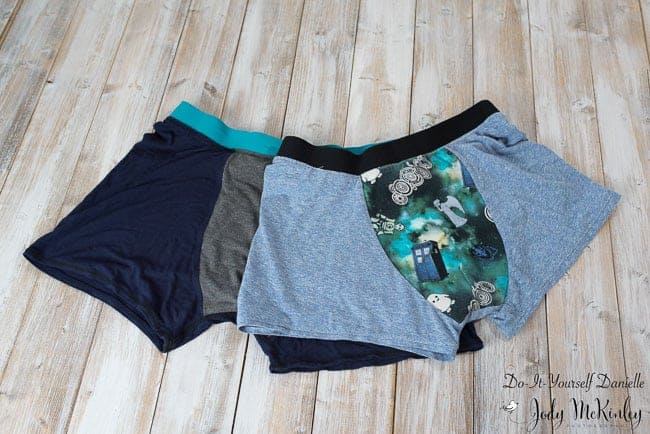 Learn more about the Boxerwear pattern from Stitch Upon a Time. This easy to sew boxer briefs pattern is perfect to make gifts for the men in your life.
This post contains affiliate links. If you make a purchase using one of these links, I may receive a small commission for the sale. Thank you.
I often sew for my sons and myself, but I really wanted to make something for my husband. I saw a lot of women commenting on the Boxerwear pattern from Stitch Upon a Time (SUAT) and saying their husbands LOVED their homemade underwear. The flexibility of choosing fabrics and elastic allow the sewist to adjust the underwear to the person's taste… my husband liked his first pair, but wanted some thinner fabrics so I've been experimenting with different fabrics to find one he loves.
Supplies to Sew Boxer Briefs
If you love sewing, don't forget to check out the Sew Organized phone app!
Tips for Sewing the Boxer Briefs Pattern
These are pretty easy to sew using the instructions on your pattern. The thing I love about PDF patterns is the detailed tutorial that comes with them. They're so much easier to follow in my opinion than paper patterns.
Here's some tips on sewing this pattern.
My husband really likes the seams on the outside and finds them more comfortable that way. Because you're sewing them, you absolutely could sew them like that. It's an easy way to add comfort to homemade clothing.
I love using a serger and coverstitch when I make clothing because it adds a more professional look to the item. If you use a sewing machine, make sure to use a stretch stitch.
While there are a few options for adding a waistband, I really like the Dritz Soft waistband elastic because it felt like something you'd see on a store bought item and it also saved me a bit of time. Cutting knits is hard for smaller pieces.
You don't need to sew a fly, but the pattern offers that option. I think skipping it is faster and my husband said it wasn't necessary so I don't bother.
I asked in the SUAT group about lightweight fabrics for these. People suggested: Modal/Spandex, Brushed poly or rayon spandex, or cotton spandex.
I found finishing the legs with my coverstitch machine to be a fast alternative to adding bands.
This pair is made from lycra knit custom fabric ordered in a co-op. Harry Potter themed!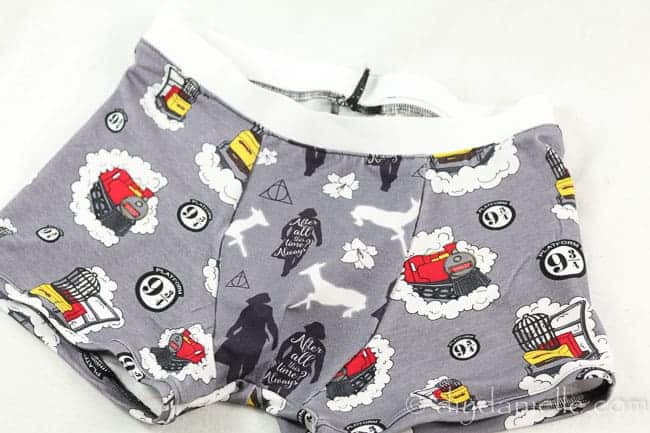 After he requested thinner fabric, I tried some new fabric for this pair. It's super drapey fabric and lightweight. He seems happy but he is a man of few words. His only complaint has been seams so I may try some hidden seams or just do the seams on the outside for future pairs. Unfortunately, I'm not 100% what type of fabric I used here… I just recently started to keep track of my fabric using the Sew Organized phone app, but at the time, I did not have this information stored somewhere.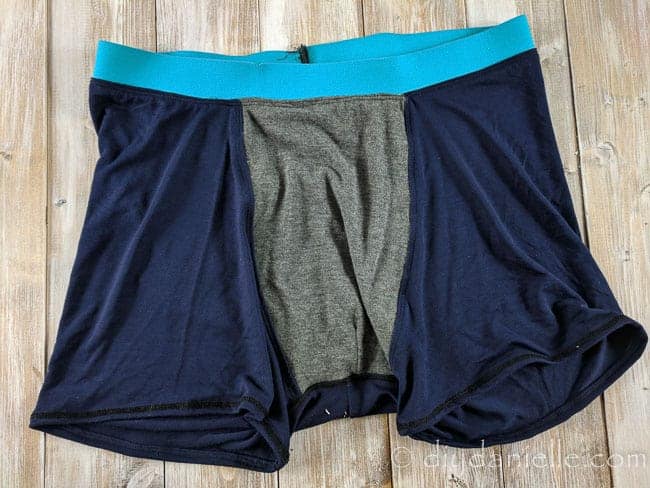 Make sure to check out the boys boxer briefs pattern that I made as well. The pattern is also pretty easy to sew and it's a great pattern to use to make matching boxer briefs for daddy and son.
Please pin this!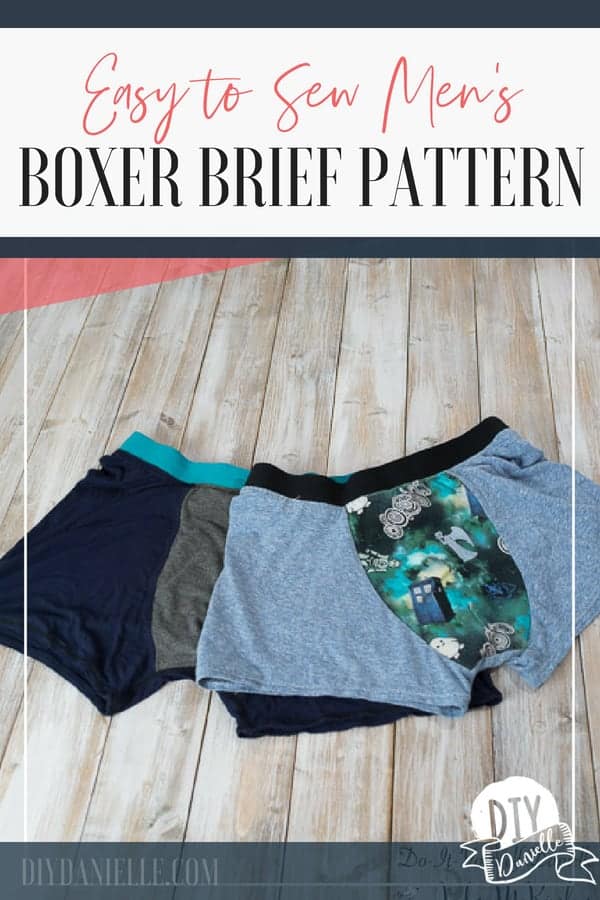 Boxer Briefs Pattern: Boxerwear from Stitch Upon a Time