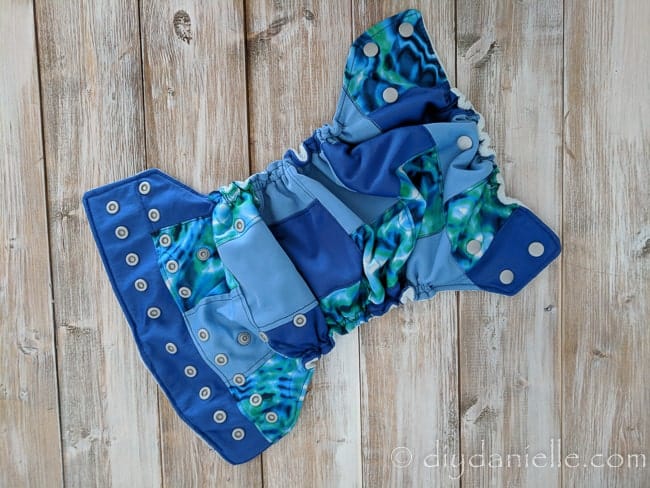 How to sew a patchwork diaper. These easy to make cloth diapers use up scrap pieces of PUL (polyurethane laminate) and are adorable!
This post may contain affiliate links which may earn me commissions should you click through them and take certain actions. As an affiliate for Amazon, Cricut, xTool, Home Depot, and other sites, I earn from qualifying purchases. Please DIY carefully. View my full legal disclosures here.
Please read the whole post so you don't miss any important information!
I'm so, so fond of scrappy diapers or patchwork diapers. In general, I love projects that make use of scrap fabric. I've made a few patchwork cloth diapers, including this Patriotic Diaper. I've always made my patchwork diapers with PUL because although I have lots of project ideas for smaller pieces of PUL, I still end up with lots of little pieces leftover and I hate to throw it away.
Some people make their patchwork diapers with other fabrics and then put a PUL layer inside, but I am going to specifically address how to do with PUL. If you want to do another type of fabric, you need to be sure to prevent wicking, such as what you might get with any cotton exterior for a cloth diaper.
Supplies for Sewing a Patchwork Diaper
PUL scraps
Optional: Plain PUL (big enough for a diaper cut)
Polyester thread
Appropriate size needle-
Tips for Sewing a Scrappy Cloth Diaper
You have one priority when you're sewing a patchwork diaper- or really, any cloth diaper- You don't want the diaper to leak.
Several things can cause leaking:
Holes in the diaper caused by pins: Use clips instead to hold the fabrics together while you sew.
Holes from a large sewing needle: Use a ballpoint, knit, or universal needle, size 11 or 12. Bigger needles leave bigger holes which, as you might guess, could be problematic.
Incorrect thread: You want 100% polyester thread. Cotton thread can cause wetness to wick through the seams.
One of the concerns with scrappy diapers is the amount of holes you put in your PUL because you're sewing together so many pieces. I did not line mine with additional PUL, but you may want to if you're concerned about leaking. I've never had an issue and I've been using these for a long time.
How to Sew a Patchwork Diaper
To sew a scrappy diaper, you need to start by laying out your scraps.
Sew each line of scraps together, then sew each row together. Use a straight stitch. You can then top stitch each row, making sure to face the seam AWAY from the wet zone.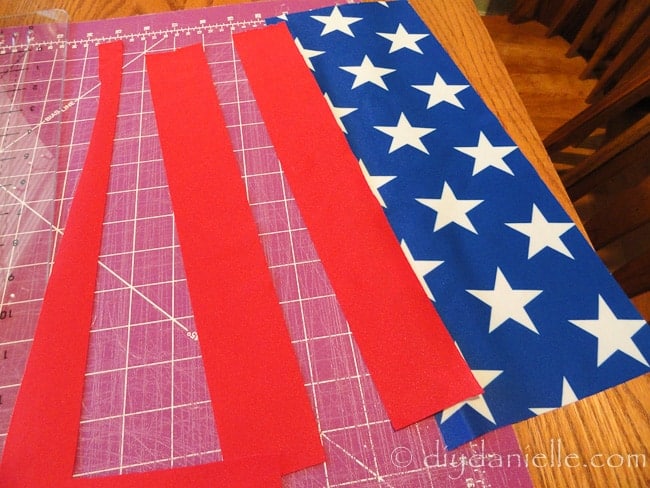 Once you're finished sewing the patchwork pieces together, you really just sew the diaper like you would any other cloth diaper. You can add an additional layer of PUL (hidden layer) between the scrappy fabric and the interior of the diaper if you're concerned about leaking. You'll want the shiny side of the PUL towards baby's skin, per usual.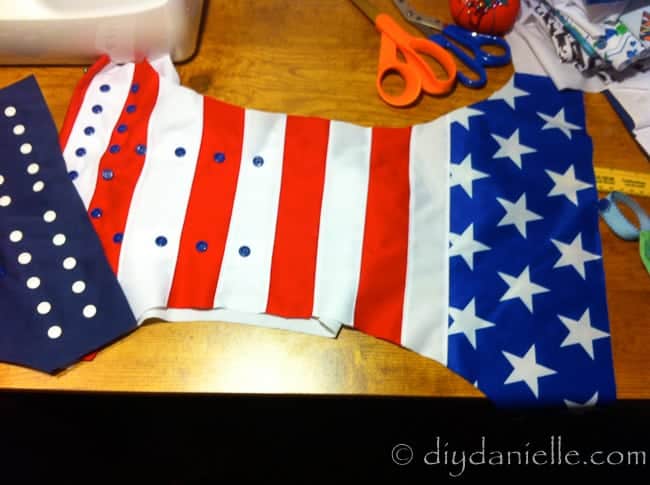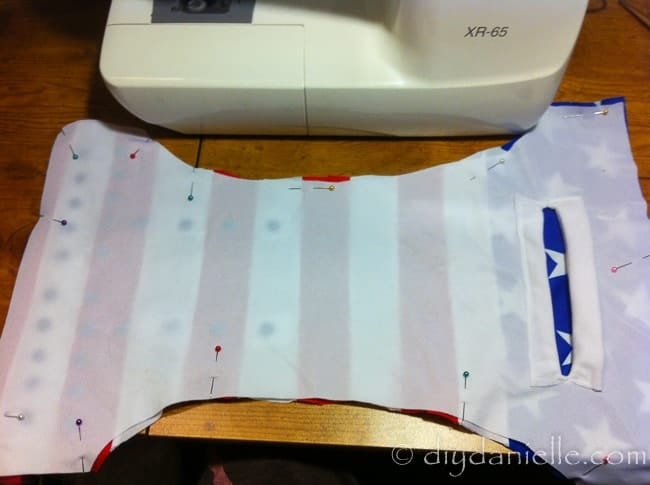 You can do whatever configuration you want. Below is a stripey and a scrappy diaper, using blue Pul and Splash Pul! These AI2's were a lot of work. They have a bubble minky interior and Pul outer that was pieced together. The scrappy is 3.5″ squares sewn together and the stripey is 3.5″ strips of Pul fabric.
What do you think? Have you tried to make a scrappy diaper before?
Here's some posts that might be useful: How to Sew a Cloth Diaper | How to Use Snaps and Snap Pliers | Projects that Use PUL
My book, "How to Sew, Use, and Clean Cloth Diapers: With Tutorials for Cloth Wipes, Unpaper Towels, and More" is a great purchase if you plan to sew a lot of cloth diapers and/or other cloth diaper products. It's nice to be able to have it handy while you're sewing for access to tutorials.
Please share and pin this post! If you make this project, share it in our Stuff Mama Makes Facebook Group. We have regular giveaways for gift cards to craft stores. You can also tag me on Instagram @doityourselfdanielle; I love seeing everything you make!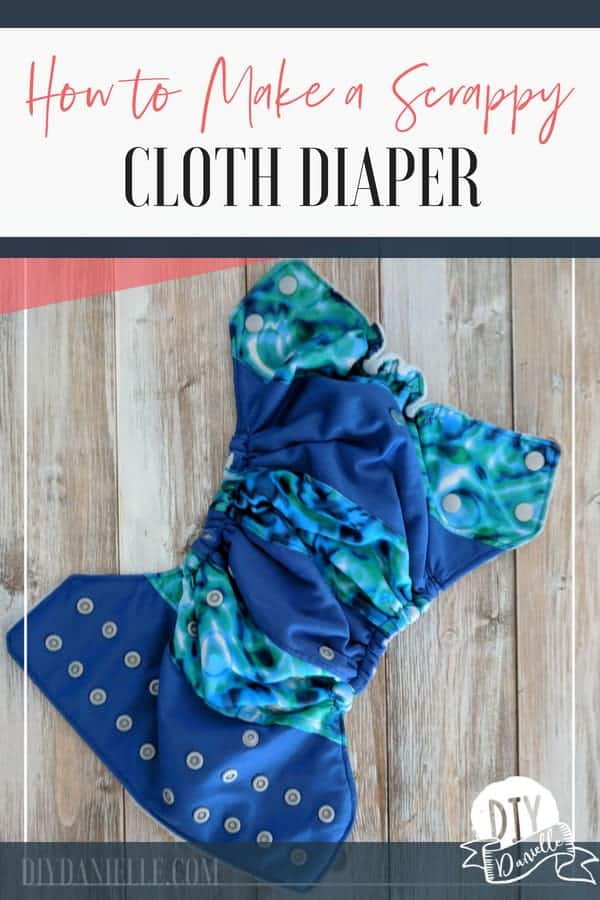 Patchwork Diaper