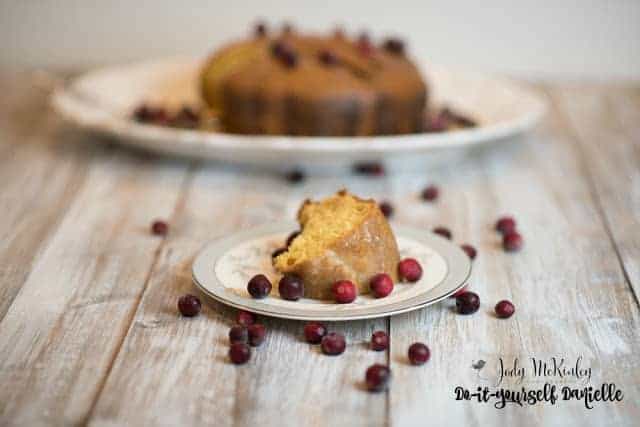 How to make rum cake with Rum Chata.

This post may contain affiliate links. Using these links helps support my blog. Thank you!
My grandma was never much of a drinker, but she made a mean rum cake. Y'all, she did not play when it came to soaking the alcohol on. I never realized how much rum was on there until I was a bit older and able to distinguish the taste.
She and I were fairly close as she lived with us for much of my childhood. Here's a picture of us a while before she passed away. I miss her so much! But making her rum cake makes my soul happy because, like sewing, it reminds me of her.

So this is the rum cake recipe passed down by my Grandma Ellen. I'm not sure if this was "her" recipe or if it came from the back of a package somewhere, but my sweet little Grandma liked to get us drunk on that cake!
Just full disclosure, I'm not sure if the amount listed is the "drunk" dose or if she just let things get out of hand while pouring so if you use dark rum, keep that in mind. I imagine the recipe with dark rum would be a LOT stronger because I can definitely taste the Rum Chata in these, despite the fact that Rum Chata is lower proof. These were VERY tasty.
I don't do nuts so I left them off. I substituted rum chata for the dark rum. The first time I made these, I used cupcake pans so they cooked in only 25-30 minutes.
Ingredients Supplies listed below may include affiliate links to the products.
Cake:
1 cup chopped pecans or walnuts (optional)
1- 16.5 oz package of yellow cake mix
1- 3.75 oz package of instant vanilla pudding mix
4 Eggs
1/2 cup cold water
1/2 cup oil
1/2 cup Rum Chata
Rum Glaze:
1/4 cup of butter
1/4 cup of water
1 cup granulated sugar
1/2 cup Rum Chata
Recipe for a Rum Chata Cake or Cupcakes
Preheat oven to 325*F. Grease and flour a bundt pan. Sprinkle nuts over the bottom of the pan.In a separate bowl, mix the remaining cake ingredients. Pour batter over the nuts. Bake for 1 hour. Cool.
Once cooled, melt the butter in a small saucepan and stir in the water and sugar. Boil for 5 minutes, stirring constantly. Remove from heat and stir in Rum Chata.
Invert the cake on a serving plate and prick the top. Drizzle and smooth the glaze evenly over the top and sides. Allow the cake to absorb the glaze. Repeat until the glaze is all gone.
Enjoy!
Gosh these photos are nearly as scrumptious as the cake.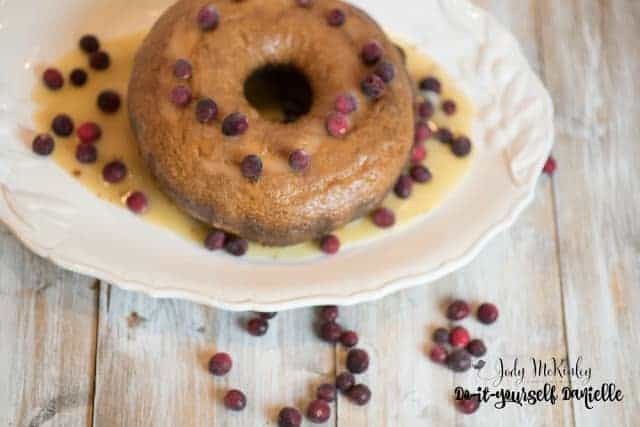 Love it? Pin it!

A big thanks to Jody McKinley Photography for taking these photos. If you live in the Maryland area, Jody takes wonderful newborn and family photos.
Other Recipes to Make with Rum Chata

https://diydanielle.com/rum-chata-recipes/
If you didn't see my other Rum Chata recipe posts, you should definitely go check them out.
Thanks for taking the time to read this post! I really appreciate the time you've taken. Please share, like, and pin my post if you enjoyed it. Follow me on social media and subscribe to my email list to keep up to date on all of my latest projects!