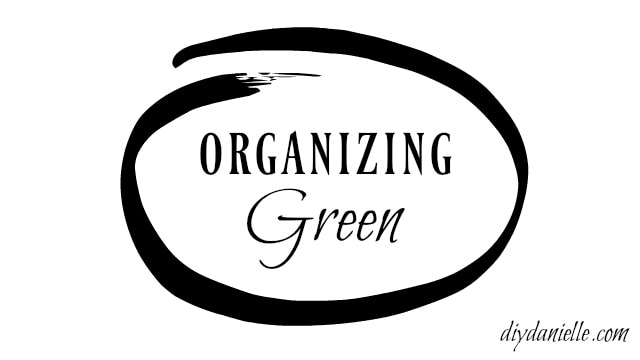 How to organize and still stay true to your desire to be "green." These ecofriendly tips will cover how to get FREE storage containers from upcycled materials and beyond.
This post may contain affiliate links. Using these links helps support my blog. Thank you!
Organizing Green
Buy Smart, Minimally: A big part of organizing in a green way means NOT buying things that will get tossed. Stay away from cheap items and when you need something, spend the extra money for a quality item that will last. Less is more.I struggle with this a lot, mostly because I don't want to spend sooooo much money on higher quality items- to combat this, I make sure to keep an eye on pricier items that I want, then purchase them when they're on sale. By doing this, I can get the best product for a price I can stomach. I also read reviews extensively before buying items to make sure that I don't get a bad product.
Fix Broken Items: The other thing I try to do is FIX things that are broken. If I fix the item, I don't create more clutter by purchasing lots more items to serve the same purpose. With fabric items, this is simple. I can sew new knees on my children's pants, put a patch on, etc. This extends their lives so we don't end up with 1000 pairs of pants, half of which have holes in them.
With wood, we've occasionally had to get creative. My dogs destroyed the storage ottoman below… the cats had clawed up the leather tops… the kids had spilled food on it. It was really beat up. But we finished it, added some new wood, and it looks great now. It's also great storage for toys.
Organize Using Upcycled Materials: I have found that there are lots of fun ways to organize items with upcycled household goods. Glass and plastic containers, the plastic bags from bed linens, and old fabric scraps can all be made into storage containers. This saves you a ton of money and saves items from the landfill.
Here are a couple of my favorite projects that allowed me to stay true to my desire to be green while also obtaining "new" storage containers:
Do you have any other ideas for eco friendly organizing bins?
Love it? Pin it!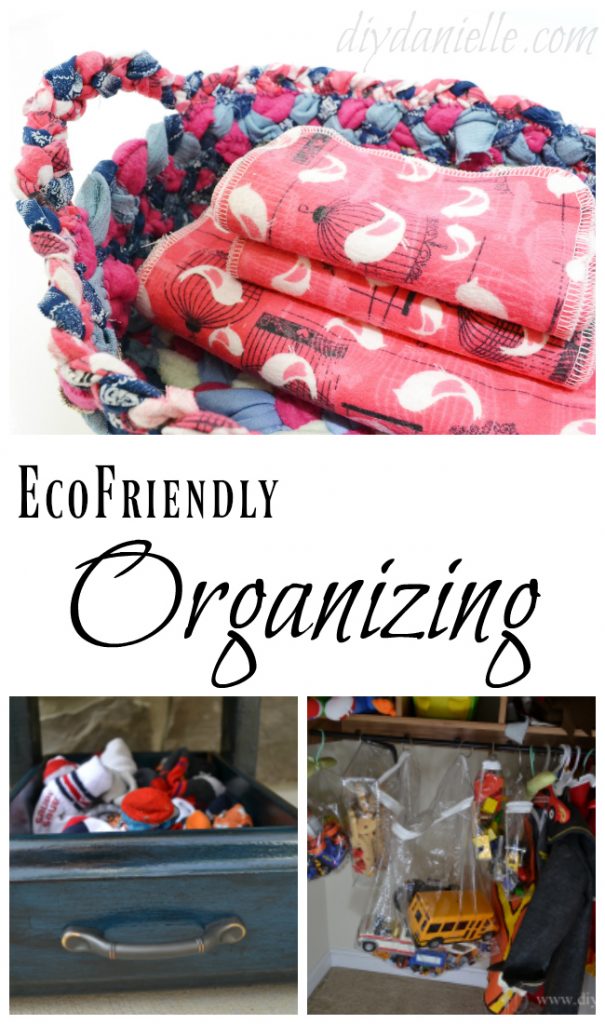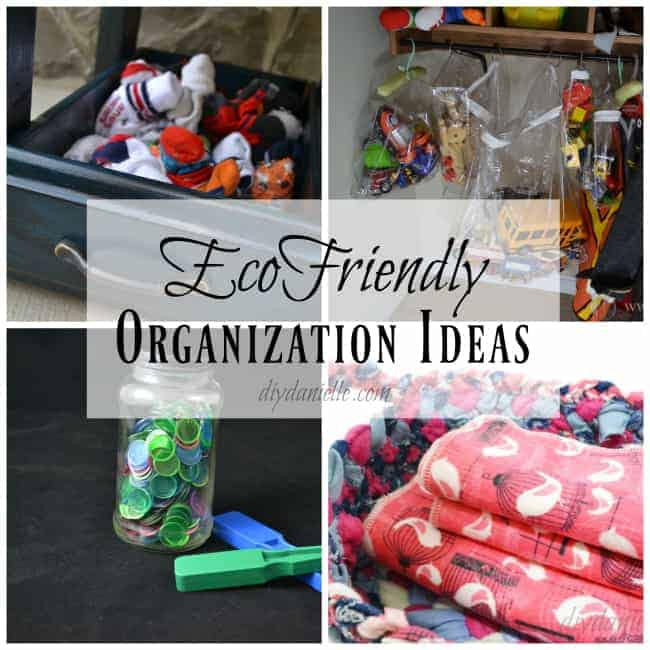 Thanks for taking the time to read this post! I really appreciate the time you've taken. Please share, like, and pin my post if you enjoyed it. Follow me on social media and subscribe to my email list to keep up to date on all of my latest projects!