This is one of the easiest projects- and cheapest- that I've ever done. All I needed was to save glass jars from jelly, baby food, etc, clean them thoroughly, remove the labels, and paint the lids. I placed the lids in a box and used (affiliate link) spray paint to paint them black. You could also paint them. Some people use chalk paint so they can write on them.
I LOVE how they turned out. And they are great for storage. Store bought storage solutions can get expensive so I love when I find options that look good and are essentially free. I can feel good about saving the environment too. It's better to reuse an item than to recycle it.
These would work great for a Good Job Jar for children!

Painting!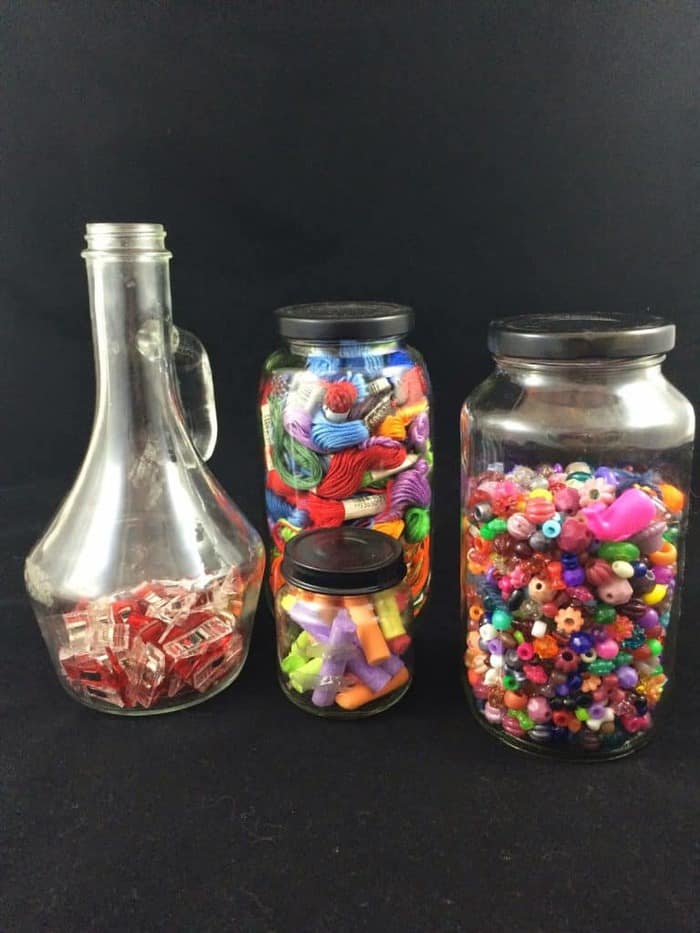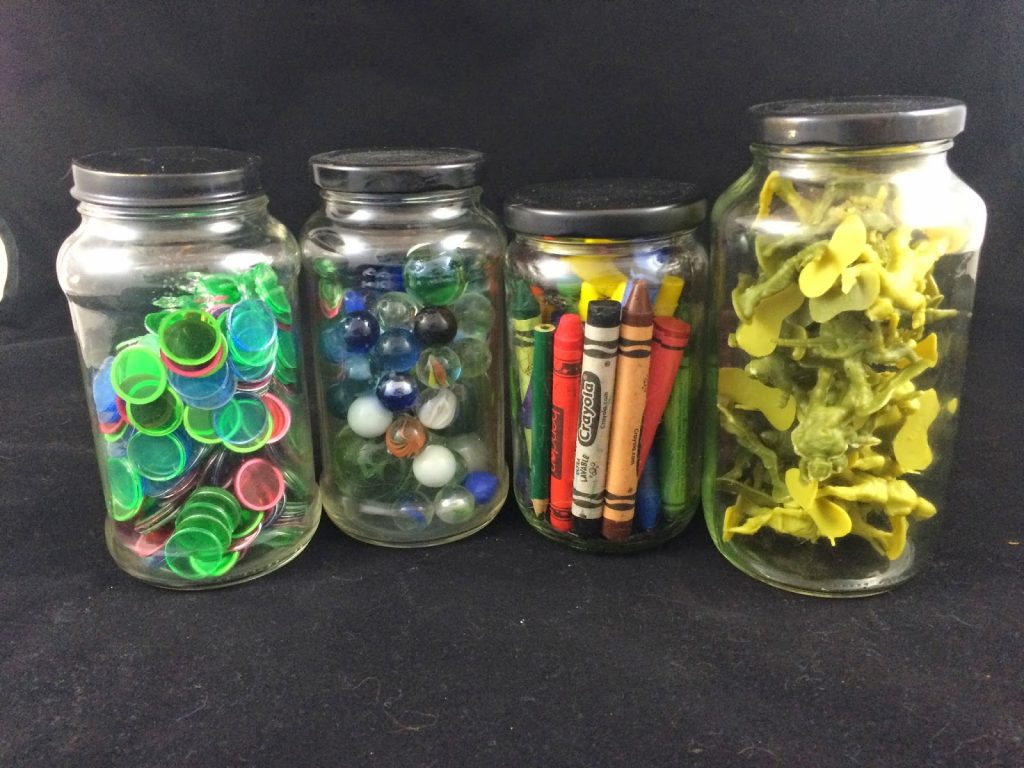 I took these two pictures in my new light box setup. Not sure I quite "get" how to use this yet. What do you think? Are pictures "in action" better or do you like the pictures below better?