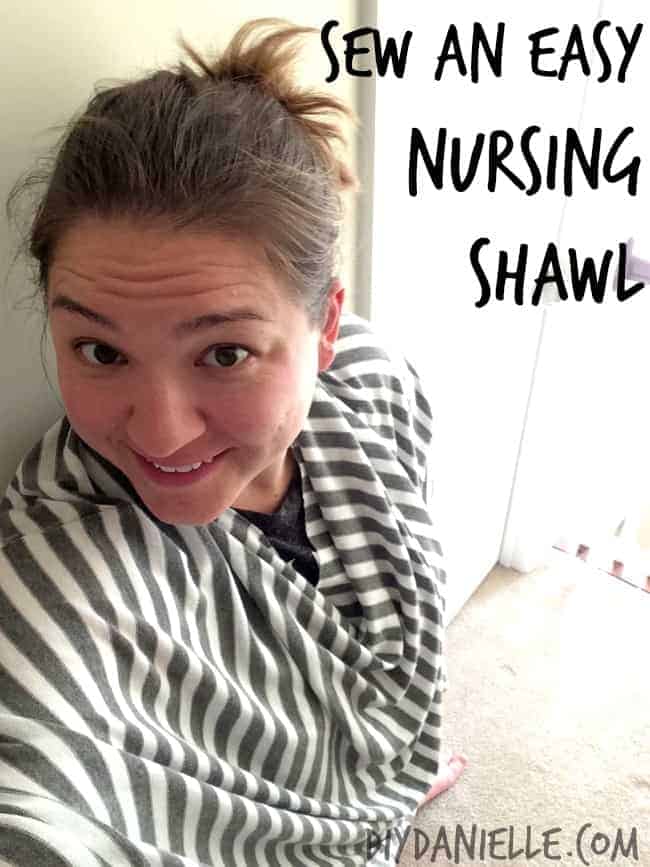 How to make an easy nursing shawl. These are an awesome and attractive alternative to nursing cover. Even the novice seamstress can sew one. Can't sew? You can even make this without a sewing machine!
It is baby season and I have a lot of friends pregnant right now. I love to give thoughtful, handmade gifts so I decided to make nursing covers for my friends who were planning to breastfeed. I found a great pattern for a nursing shawl and made one for everyone I knew. I used to have the pattern linked, but the original blog has since been shut down. So I updated my post so you can all make one of these for yourselves!
This is one of the simplest items I've ever made, it's super soft, light, and comfortable, and it is unique. I think these could easily double as a cute cover up for cooler weather, even if you don't breastfeed!
I'm putting my photo tutorial first, but there's a video tutorial at the end if you prefer!
Supplies for a Breastfeeding Shawl
This post may contain affiliate links. Visiting these links helps support my blog. Thank you!
Tutorial: Nursing Shawl
Cut your fabric. I folded my fabric right sides together, cutting the fabric 32″ Long x 38″ Width. This makes the overall cut of fabric 64″ x 38″ (because it's folded in half). This size is fairly large so you could definitely size this down if you wanted.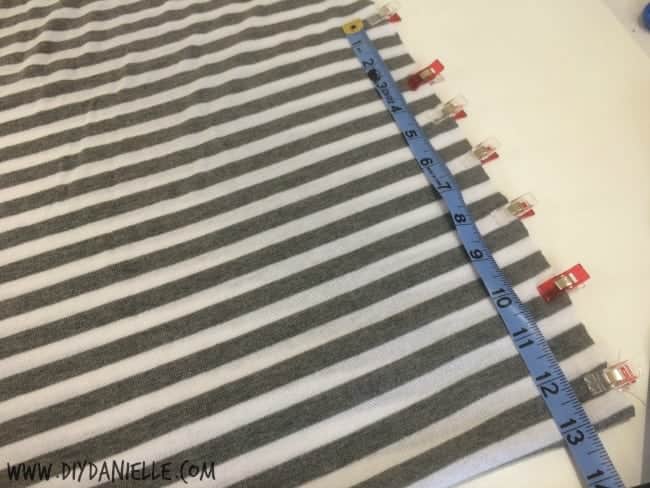 At this point your fabric should be folded right sides together. On the right side, started at the fold, pin 13″ up from the fold. This is where you neck opening will be. YOU DO NOT SEW HERE.

Option 1: Sewing
Sew the area from the last pin, all the way to the end of that side. This is it. You only sew the 19″, leaving the 13″ open (32″-13″= 19″ of sewing).
You can sew a straight stitch or use a serger to make it look pretty. It doesn't matter because knit fabric doesn't fray. No worries!
Option 2: No Sew
Instead of sewing, you could also use hem tape or an iron on fusing material. Or fabric glue. Or iron on hook and loop. Whatever you use to close it, you will just use it to replace the sewing to close the material off for those 19″.
Once you're finished, you just flip the cover right sides out and you're done! Very very easy!
Video Tutorial for a Breastfeeding Cover
Not quite sure you understood the pictures and description? Check out this video to explain it more thoroughly.

I also made some nursing pads to go with the gift. The tutorial for the nursing pads can be found here.
Thanks for reading!
Danielle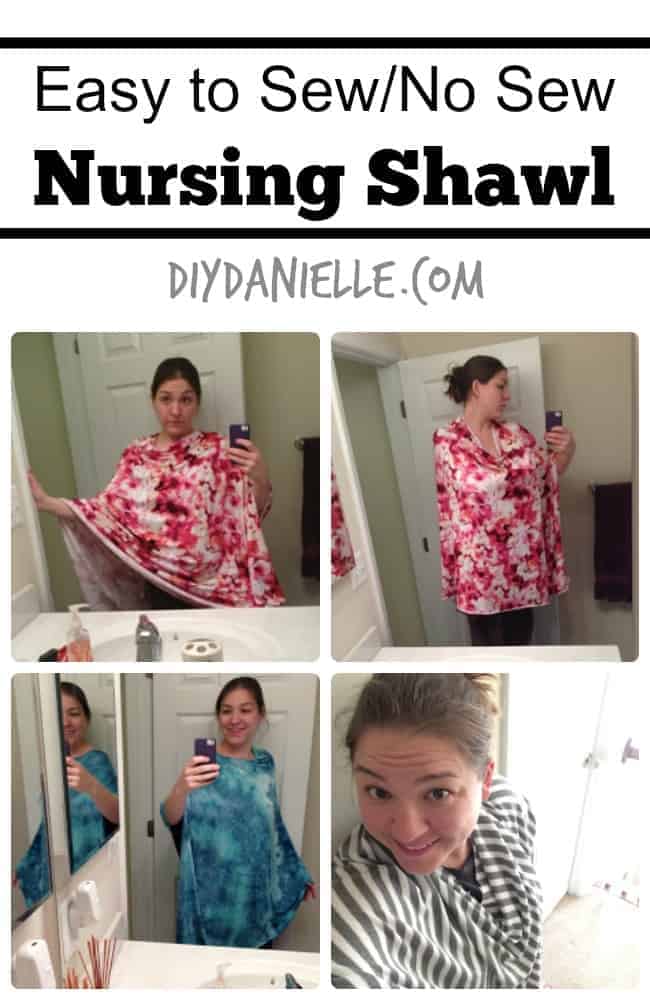 Pin me!
You are also going to LOVE: