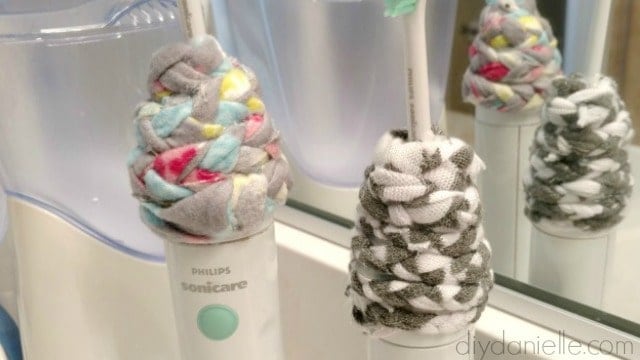 How to make an easy, no sew toothbrush scarf (cover) to keep water and mold from getting into your toothbrush interior.
This post may contain affiliate links. Using these links helps support my blog. Thank you!
I love electric toothbrushes. I do. But I hate how water leaks into the crevices, allowing mold to form inside. It's gross and difficult to clean. Back in 2012, I wrote posts about cleaning my electric toothbrush and sewing a cover for it. I've been using the same covers since then and they DO help. They're a bit of a pain to sew though and they don't work perfect.
So I decided to try this new sew option which works GREAT. It uses up scraps of fabric that I'd otherwise have no use for. It does, I believe, give less space for water to get through. And it's pretty. And easy. Allllll the nice things.
Supplies
Supplies listed below may include affiliate links to the products.
Scrap fabric: I used knit fabric
Glue gun and glue
Your electric toothbrush!
Tutorial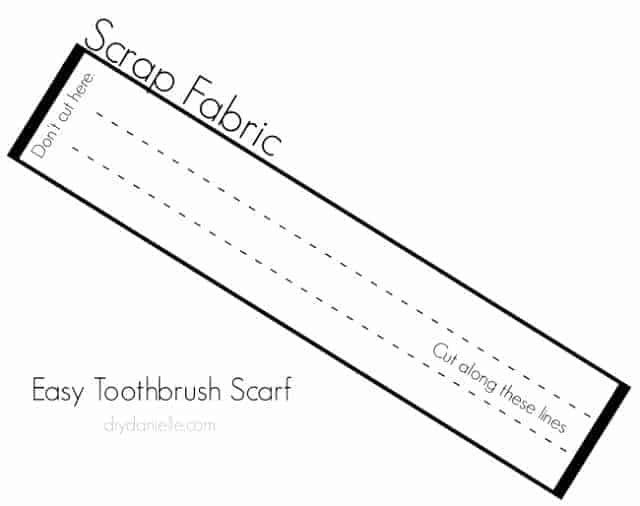 To start, you need to take a long thin piece of scrap fabric. As you can see in the below diagram, I cut two lines in the fabric, leaving a space at the top where they're attached. Then I just braid the three pieces.

Once I had my fabric braided, I used a hot glue gun to attach it to the toothbrush, starting towards the top.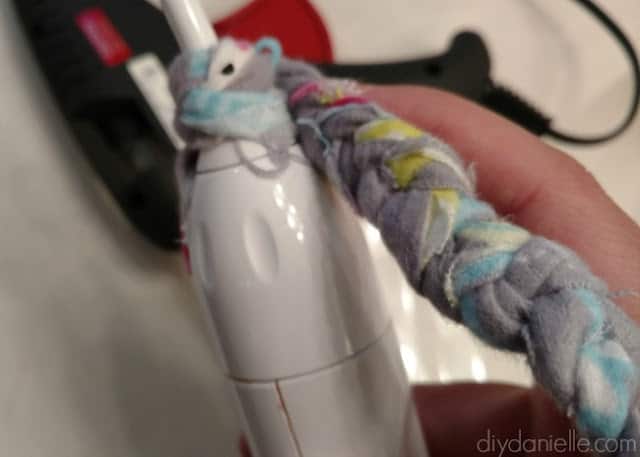 And once you glue it on, it's done! Super quick and easy. I noticed some issues where the vibration of the toothbrush wasn't as strong initially due to being constricted by the fabric. I found that without 3 days it was looser- although I think what helps is to dab a little bit of water on the top of your fabric scarf.
Obviously, this will need to be removed and thrown out once you go to switch the heads on your toothbrush. Removing hot glue is fairly easy so it's not particularly difficult.
Don't want to use fabric? I'm guessing you could just use hot glue to block the flow of water too- although I'm not sure if you'd lose vibration completely if you did that.
Love it? Pin it!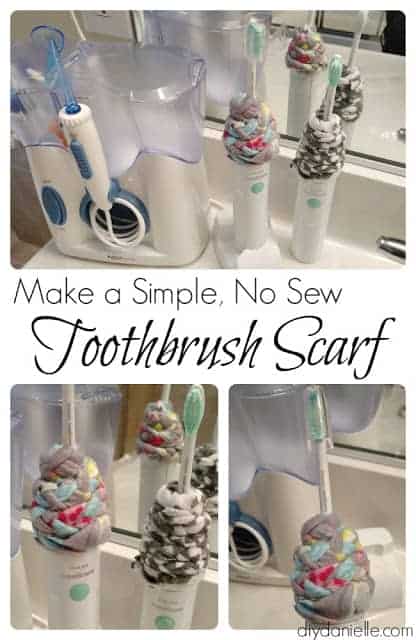 Thanks for taking the time to read this post! I really appreciate the time you've taken. Please share, like, and pin my post if you enjoyed it. Follow me on social media and subscribe to my email list to keep up to date on all of my latest projects!