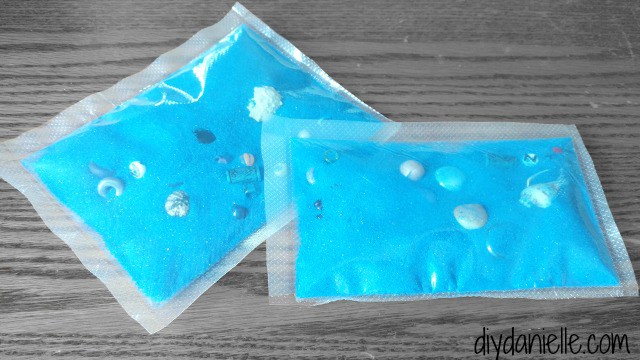 How to make an easy "I spy" bag with your vacuum sealer. This is much easier than sewing a bag or worrying about a zipping bag opening up.
This post may contain affiliate links. Using these links helps support my blog. Thank you!

I was in charge of our MOPS crafts last year and wanted to make little "I spy" bags one week. I decided that using a vacuum sealer would be an effective way to make these and it worked really well. I also love the textures of the vacuum sealer bags I use… it's rough on one side and smooth on the other. Super sensory friendly.
Supplies
Supplies listed below may include affiliate links to the products.
Vacuum sealer bags: I use these ones because I can cut the plastic into the shape that I want.
Items for inside the bags: I used colored craft sand, beads, letters, and seashells.
Tutorial
Cut the size you want for your bag. These bags I use are really just a long roll of the plastic and you can seal them up to whatever size you cut. I kept these pretty small.
Seal three of the four sides. Insert your items (beads, seashells, etc).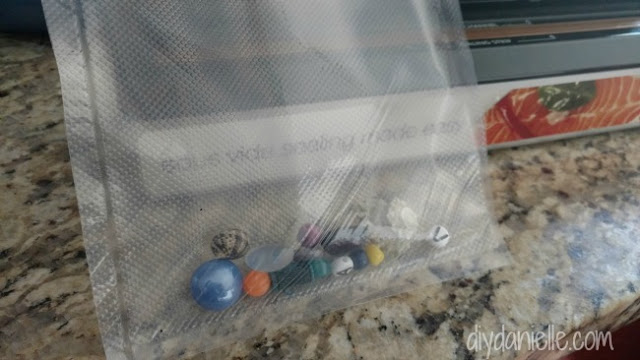 Add your sand. Don't overfill it. You want there to be plenty of room to squish the sand and items around.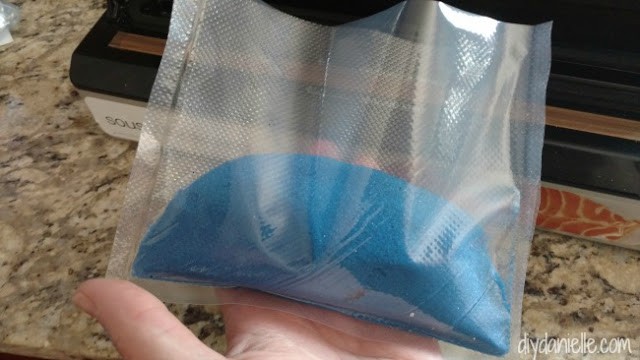 Seal. Note: You DO NOT use the vacuum part of the sealing process. You just want to seal the bag.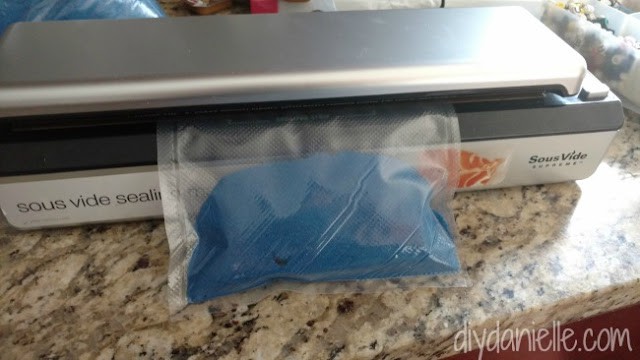 And you're done! It made a quick craft for my moms' group which was perfect. And it's functional to keep the kids entertained on trips to the doctor's office or in the car. Small enough to slip in your bag. Good stuff!
Love this? Pin it!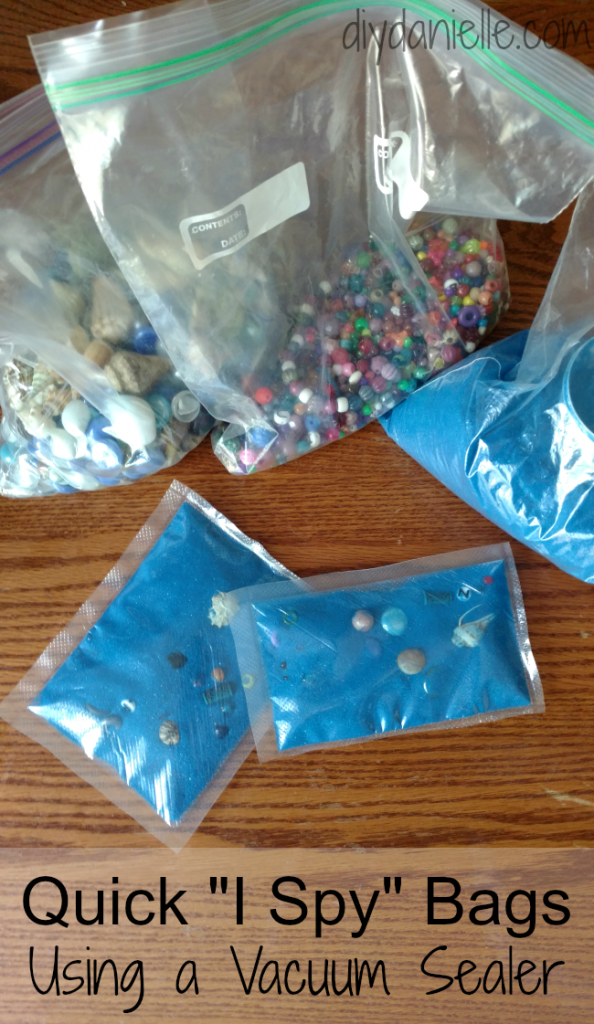 Thanks for taking the time to read this post! I really appreciate the time you've taken. Please share, like, and pin my post if you enjoyed it. Follow me on social media and subscribe to my email list to keep up to date on all of my latest projects!

Disclosure of Material Connection: Some of the links in the post above are "affiliate links." This means if you click on the link and purchase the item, I will receive an affiliate commission. Regardless, I only recommend products or services I use personally and believe will add value to my readers. I am disclosing this in accordance with the Federal Trade Commission's 16 CFR, Part 255: "Guides Concerning the Use of Endorsements and Testimonials in Advertising."