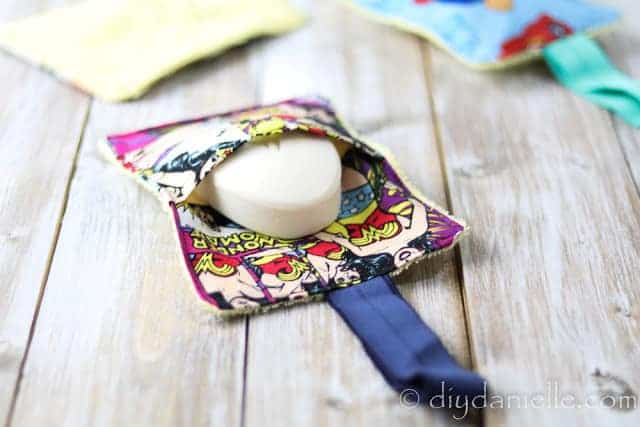 How to sew a soap bag to hold your soap and lather up with in the shower or bath. This is a great item for children who can't hold onto the soap well and it keeps soap from going down the drain.
This post may contain affiliate links. Using these links helps support my blog. Thank you!
When you have little children and you want them to use the soap, you start to get creative about how you entice them to love the soap. We have made felt soap which is a favorite, but it doesn't solve completely solve the problem of kids dropping the soap over and over during their bath or shower.
The perfect solution for dropped soap is a soap bag with a small strap. The kids can hold onto it more easily and if you add a fun fabric, they can keep their own bar of soap in the soap pouch to use every shower. No need to share. Use the strap to hang the pouch to dry between uses. Once the soap is completely gone, you can throw the soap bag through the wash before refilling it with more soap.
This is also an ecofriendly way to keep from wasting the little slivers of soap left from the bar.
What do I even call these though? Soap bags? Soap pouches? Soap sacks? When I made them early on in blogging, I called the soap holders. The images, yikes. My photography has gotten a lot better. LOL.
Supplies Supplies listed below may include affiliate links to the products.
Old towels to cut up or towel fabric
Fun cotton or other type of fabric for the top
Ribbon or elastic: I'm using scrap fold over elastic (FOE) because it was the perfect size for this.
Optional: Snaps and snap pliers
How to Sew a Soap Pouch
Cut your towel fabric in a rectangle shape. I cut three to make three soap bags. Mine are 5×6″.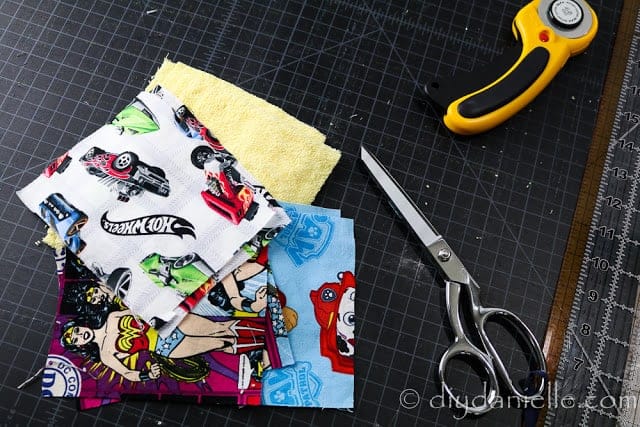 Next you need to cut two pieces of your top fabric. Mine are both 5×4″.
Finish the edges of the top fabric. These sides are the two that overlap so you can slip your soap inside. I turned the edges over twice, pressed, and sewed a straight seam.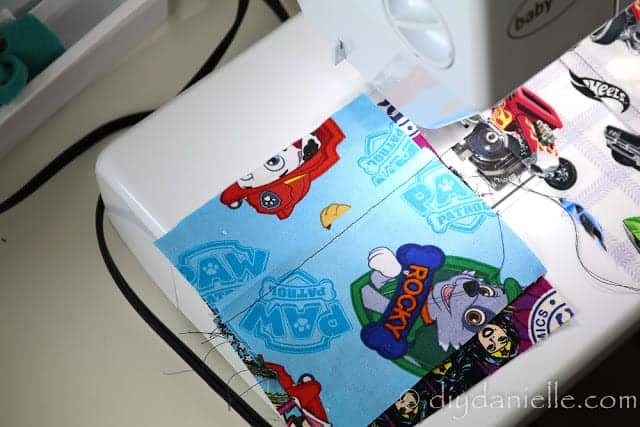 Face your towel fabric right sides up. Fold a piece of ribbon, elastic, or FOE and place that on top. Place your two cuts of cotton fabric right sides down on top of this. The two cuts of cotton should overlap- I didn't overlap mine much, but if you want to skip the snaps, then you'll want to overlap them more.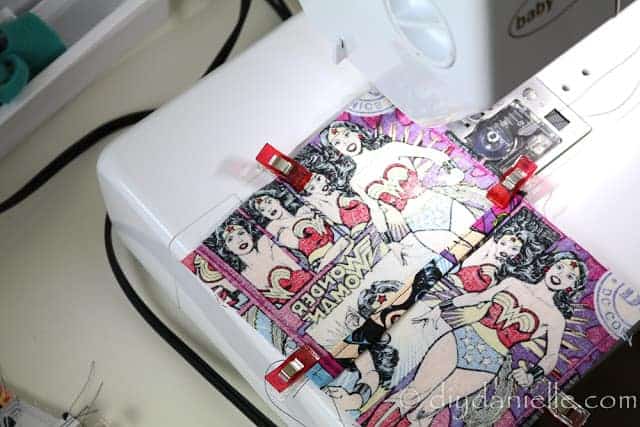 Sew all the way around.
Turn your pouch right sides out through the big opening (where the cotton fabrics crossover).
Top stitch if desired.
Add snaps if desired.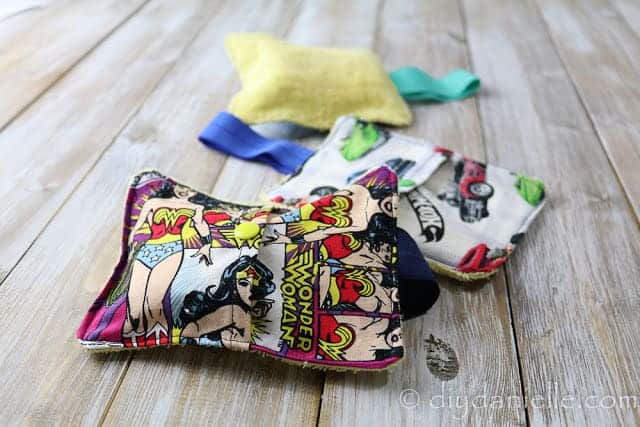 Using these is super easy… I recommend using the side with the towel fabric because it will lather nicely.
Video Instructions on How to Sew a Soap Bag
Please help me out by sharing this post! You can pin the image below or share the post to your favorite social media site!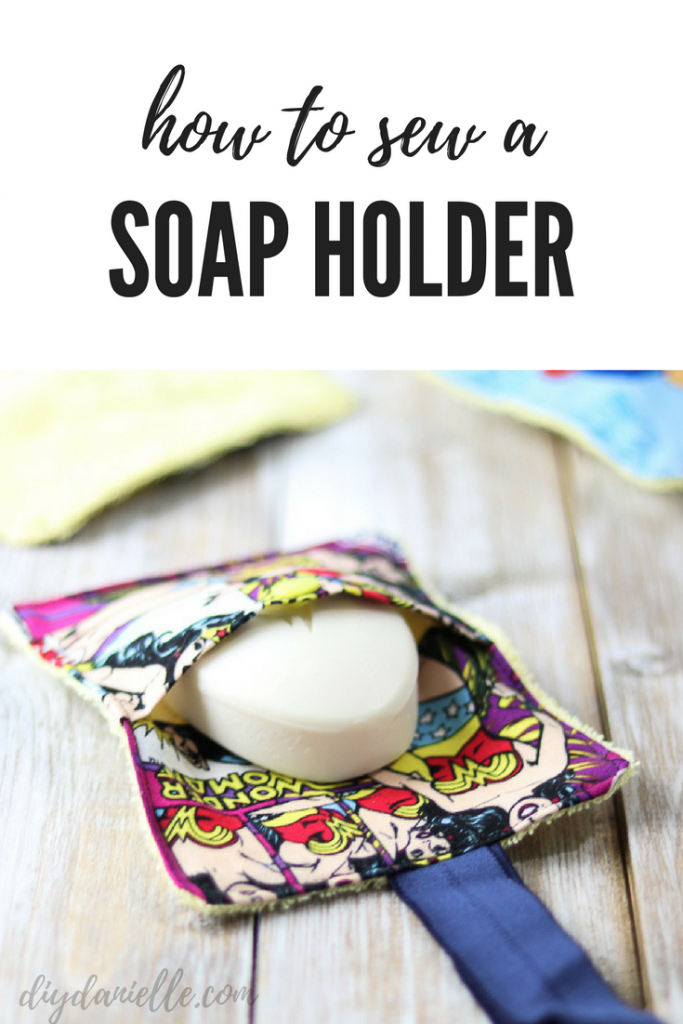 Thanks for taking the time to read this post! I really appreciate the time you've taken. Please share, like, and pin my post if you enjoyed it. Follow me on social media and subscribe to my email list to keep up to date on all of my latest projects!