Build your own stylish, functional DIY console table perfect for your living room as a behind the couch table, or as an entryway table.
Are you in the market for a new console table? Why not try your hand at building one yourself?
This allows you to create a one-of-a-kind piece that perfectly fits your space and decorating style.
To get you started, I've gathered a unique collection of console tables including farmhouse style, industrial modern, traditional and more.
You can easily find the supplies needed to build your own table at Home Depot, Lowes, or your local hardware store.
So take a look around and get inspired to build the best table for your home!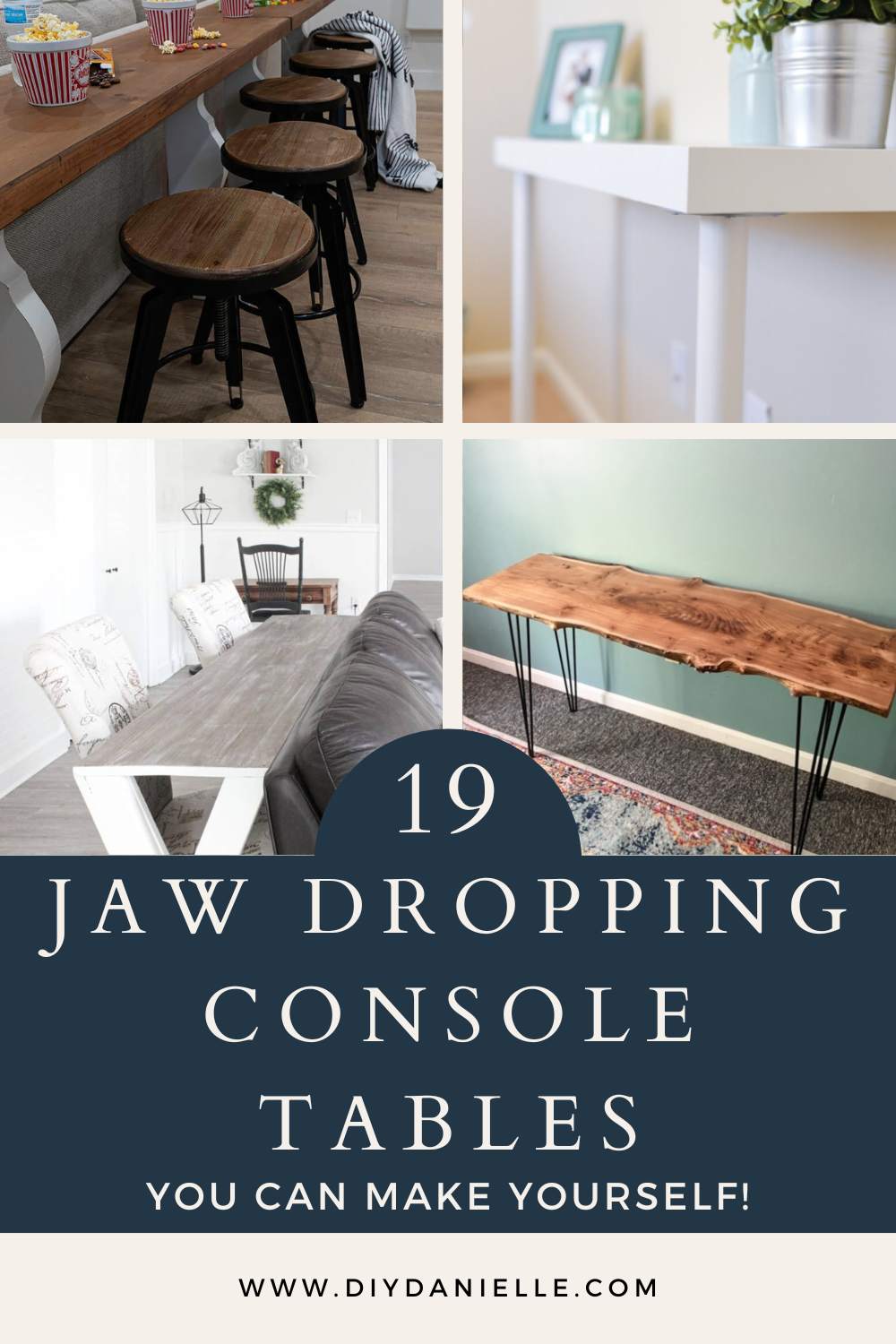 How to Build the Perfect Console Table for Any Room in Your Home
With these easy DIY projects, we will show you how to create the perfect piece of furniture for your home in no time! Here are 19 DIY console tables to inspire you!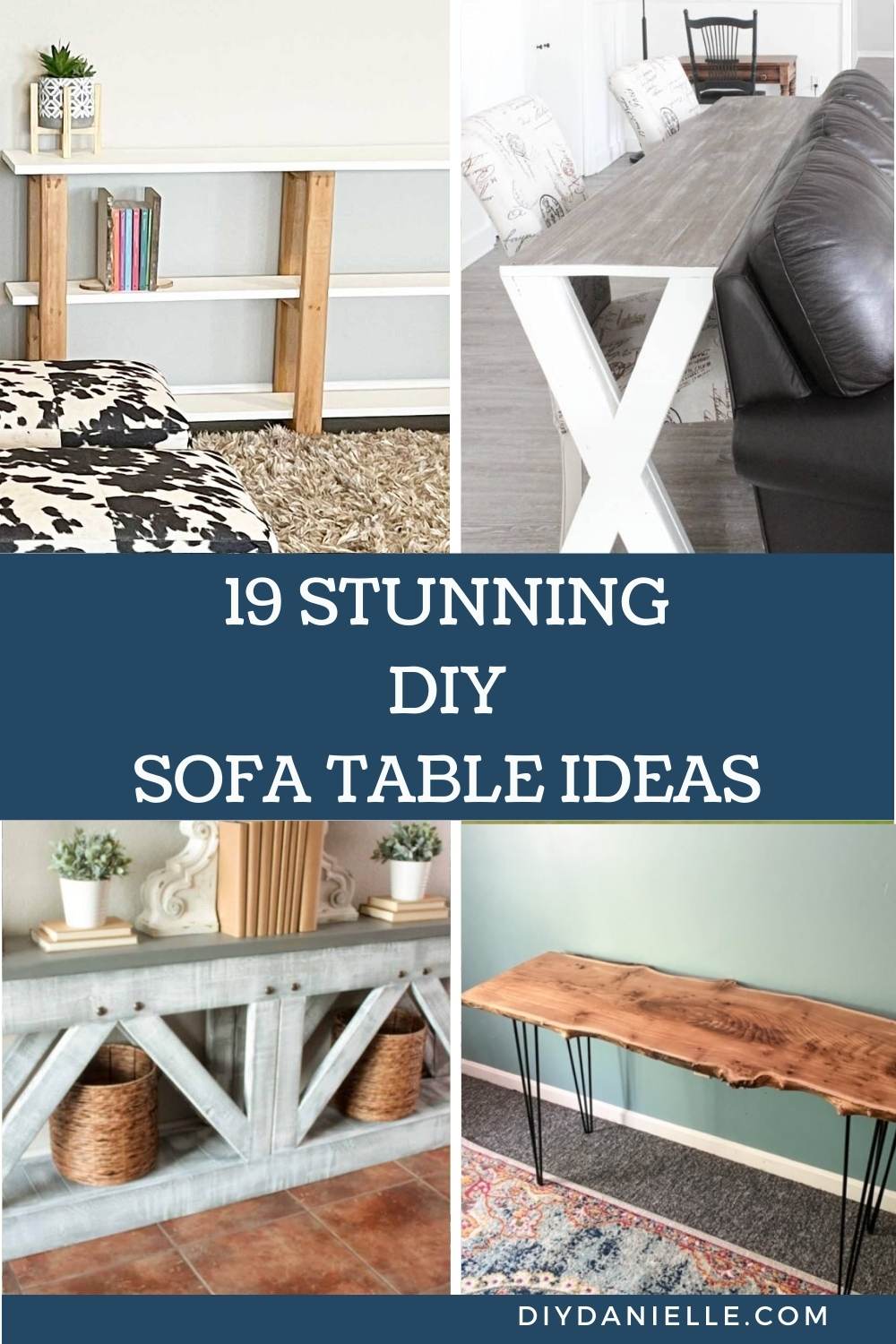 You may also like these DIY furniture ideas: