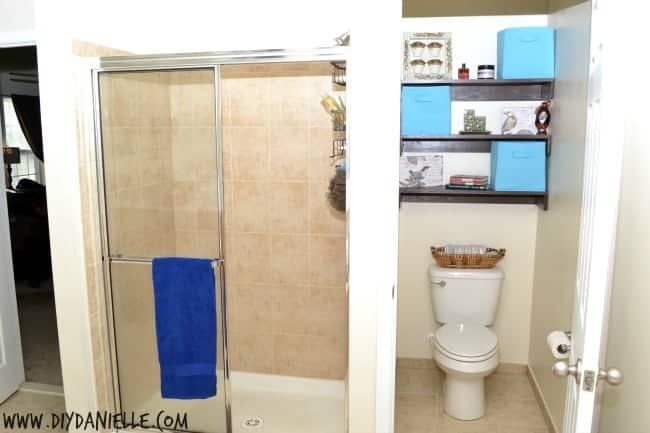 How to decorate, add shelving, and increase storage for a tiny bathroom or toilet room. This easy update really makes a little bathroom a peaceful haven.
We have this tiny toilet room as part of our master bathroom, but I was never really happy with the decor. It felt small and cramped. I never had enough storage. There was no pretty decor. Considering how much time I spend hiding in the bathroom from my kids, I decided this needed to change. I wanted to create a place that was a peaceful haven for me. Now I'm absolutely in love with the space. I happy sigh whenever I walk in. And it's much easier to keep things organized.
Supplies
Supplies listed below may include affiliate links to the products.
Fabric bins for storage: These are different ones that the ones I used, but I own these ones and use them in my kids' bedroom. Great set and I like how many come with it.
Wood for shelving
Decor as desired
Tutorial
First, I repainted the bathroom with better paint. I think I used satin. We had awful flat paint. I complain about it frequently so subscribe to listen to me whine about it regularly. Wink. I put a plastic garbage bag over the back of the toilet to protect it. Much easier that way. I used similar paint to the color we had before so I didn't have to worry too much about making the paint perfect.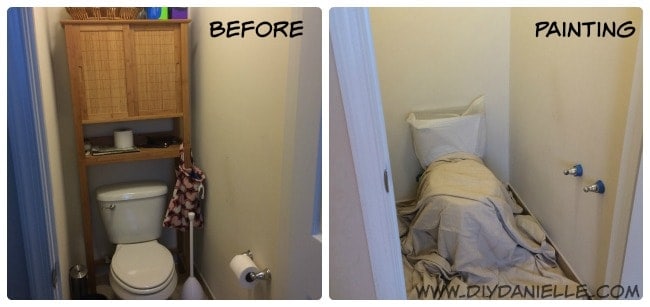 I've seen a lot of posts about floating shelves in these bathrooms, but we opted to do regular shelving instead. This was easy to install. The big thing is to cut your shelves to the perfect width for the bathroom… ours aren't perfect so there's a small gap but I wasn't brave enough to ask my husband to fix them, haha. He really hates how many DIY projects I rope him into. It looks gorgeous anyways so I wasn't too worried about it. As you can see, this was a simple project. He mounted wood along each side, then the shelf sits on top of it. I painted the wood in the garage before he installed them.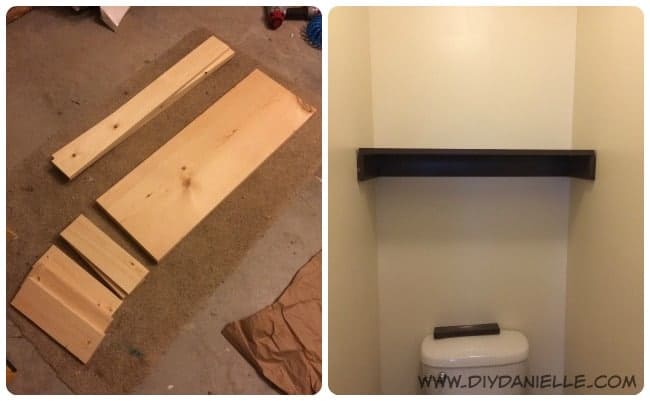 Here are some final pictures of the organized and decorated bathroom:
The bins are perfect storage for toilet paper, feminine products, and the highest bin has medication so it is out of reach of the children. I added a few books that might make good bathroom reading. I also made the gorgeous bird/postcard decor from scrap wood and a fabric remnant- I'll be posting about that project soon so be sure to subscribe so you don't miss it!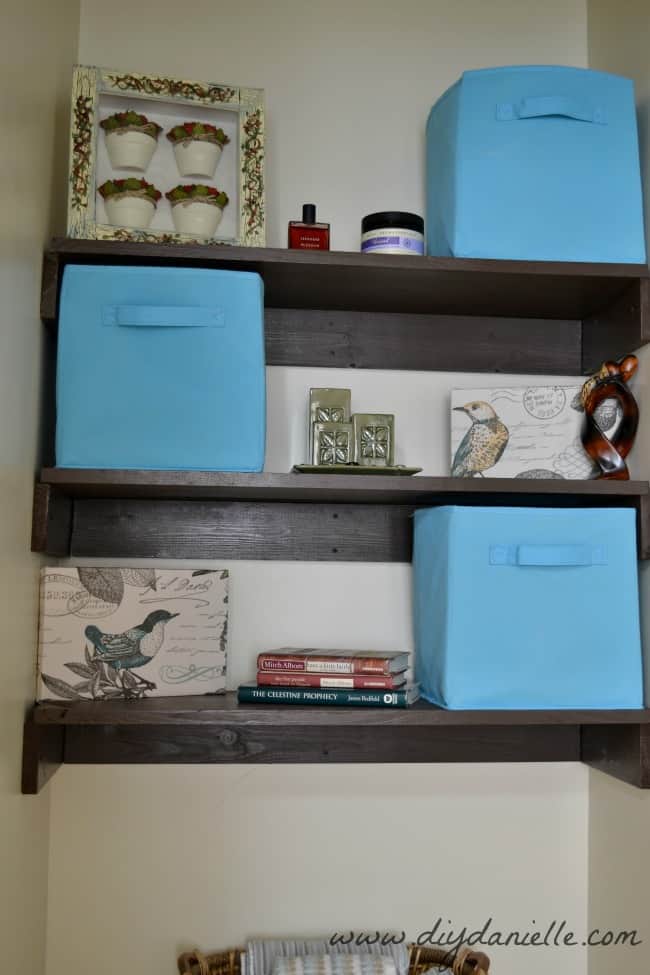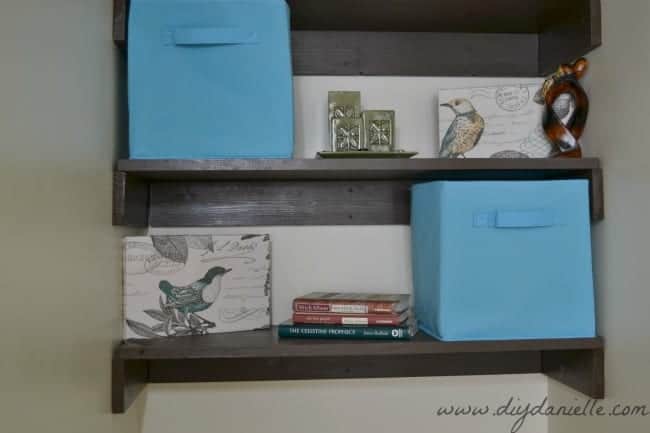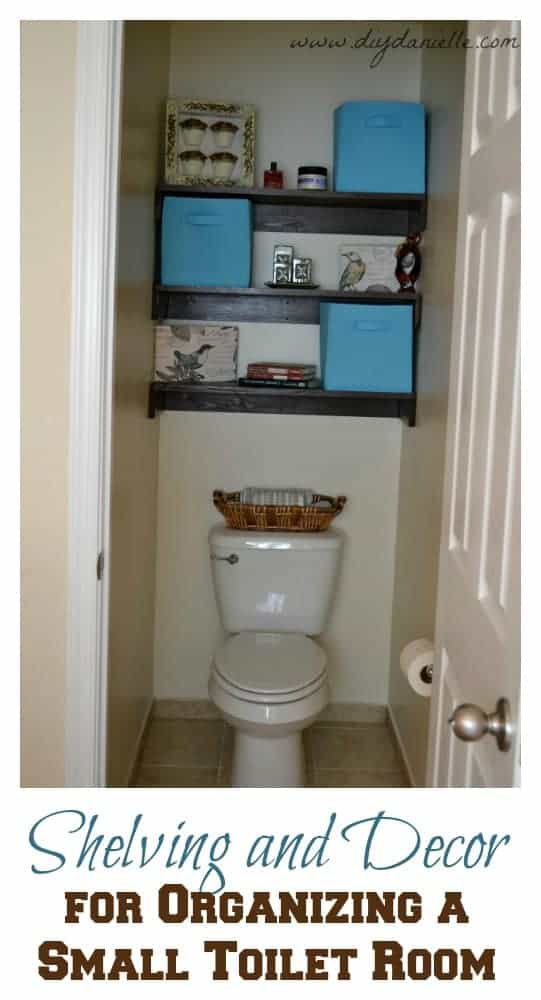 Thanks for taking the time to read this post! I really appreciate the time you've taken. Please share, like, and pin my post if you enjoyed it. Follow me on social media and subscribe to my email list to keep up to date on all of my latest projects!