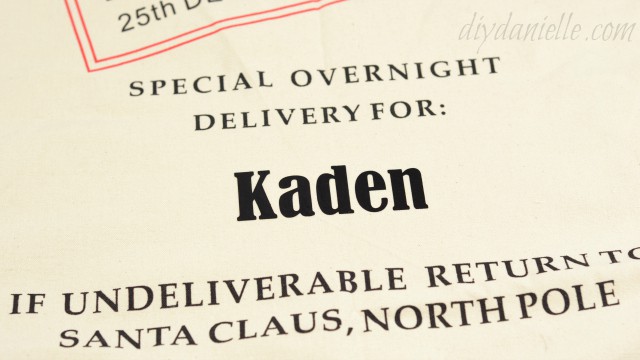 How to make your own reusable Santa bags as an ecofriendly alternative to gift wrap. These make cleanup after Christmas a breeze.
This post may contain affiliate links. Using these links helps support my blog. Thank you!
I always sew reusable gift bags for Christmas and other holidays. It's easy, they're eco friendly, and they're realllllly easy to store. I love the minimal cleanup too. This year I wanted to buy a couple of blank Santa bags though because it would set Santa's gifts aside from the gifts from each other. Also, I think these were pretty affordable to buy and that much image design, heat transfer vinyl, etc to make my own probably would've cost more.
So I bought the blanks and added on the names. Super easy project. Here's how to make your own.
Supplies Supplies listed below may include affiliate links to the products.
Silhouette Cameo , Cutting Mat, Weeding Tool, and Heat Transfer Vinyl
Iron
Scrap cloth
Tutorial
This is as simple as printing and ironing on your heat transfer vinyl. I used a piece of black heat transfer material. If you're never done heat transfer vinyl on a Silhouette machine, you just need to make your child's name the size you want it. Then you flip it horizontally. Place your heat transfer vinyl face down on your cutting mat. Load your mat into your Silhouette machine and print per the specifications your program gives you.
Here's a quick video to explain it all:
Love it? Pin it!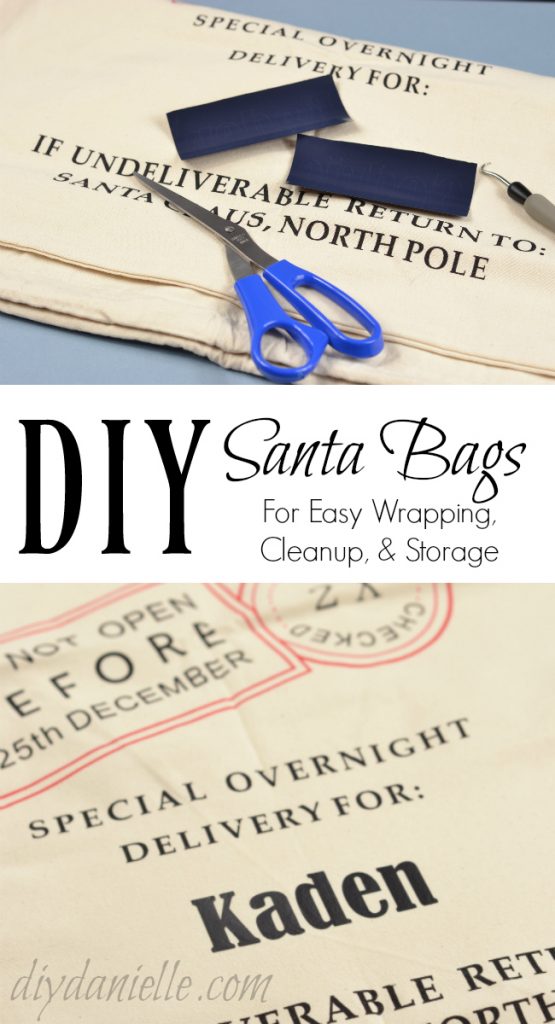 Thanks for taking the time to read this post! I really appreciate the time you've taken. Please share, like, and pin my post if you enjoyed it. Follow me on social media and subscribe to my email list to keep up to date on all of my latest projects!