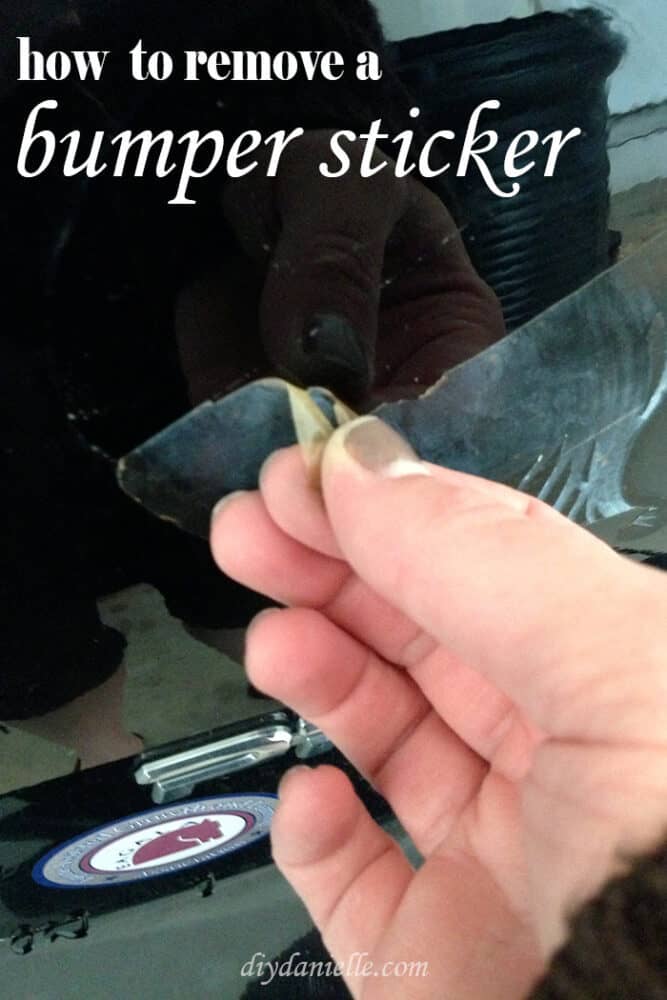 How to remove bumper stickers from a car body without lots of extra supplies.
This post may contain affiliate links which may earn me commissions should you click through them and take certain actions. As an affiliate for Amazon, Cricut, xTool, Home Depot, and other sites, I earn from qualifying purchases. Please DIY carefully. View my full legal disclosures here.
Please read the whole post so you don't miss any important information!
I have a 2008 Toyota Prius and it had some OLD bumper stickers on it. One had started to fade so I decided to remove it. It was SUPER easy to get the decal off and I only needed ONE thing that I already had on hand!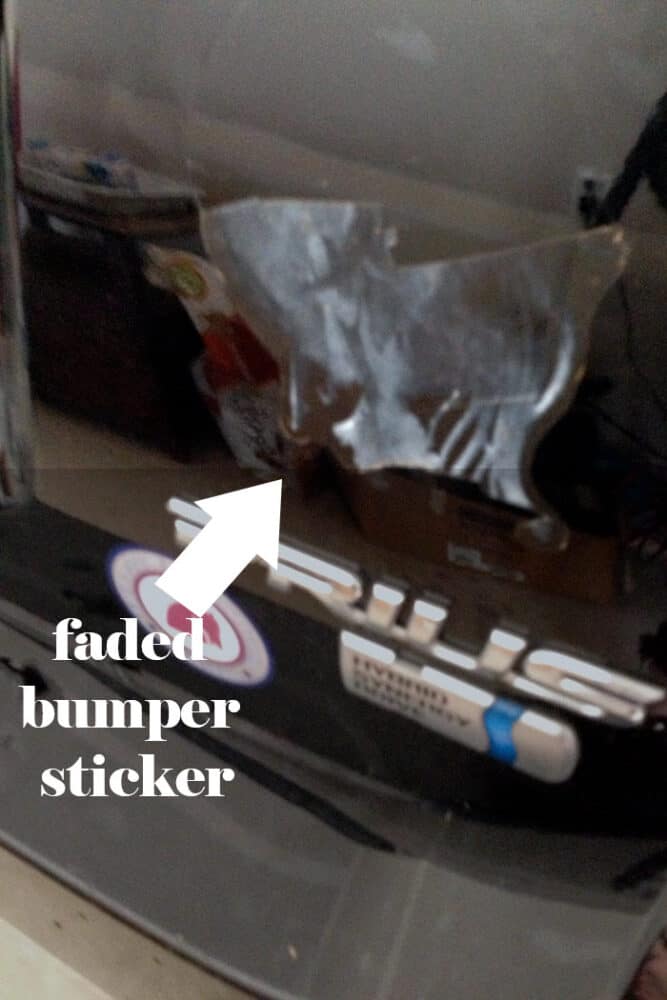 While some people use different chemicals to remove bumper stickers, I only used a hair dryer. Heat helps loosen the adhesive backing, allowing you to peel it off.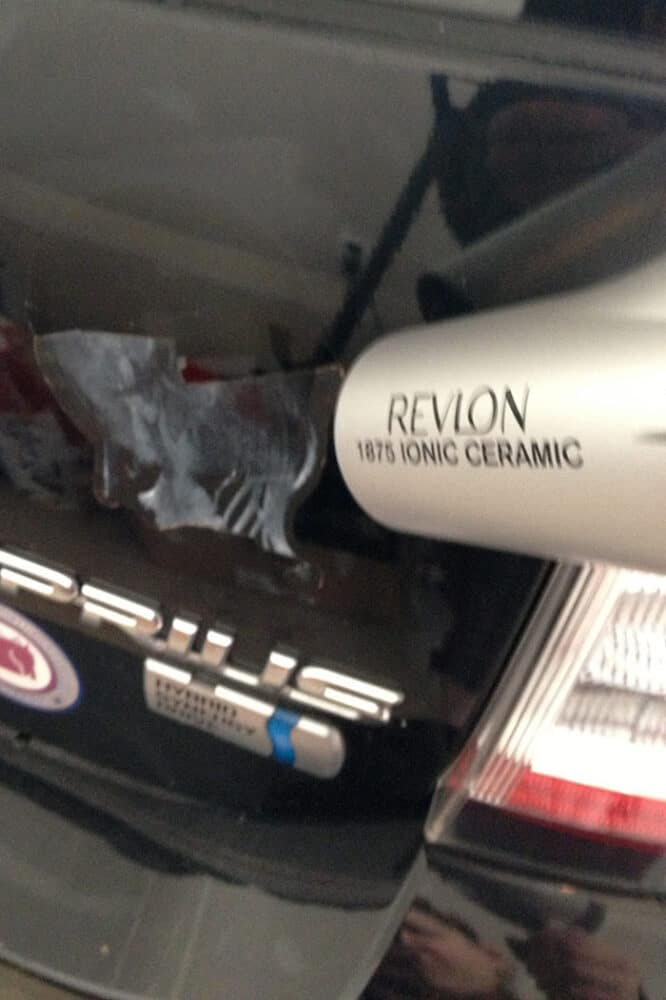 You can peel off the sticker with your fingernails, or avoid breaking a fingernail like I did by using tweezers. I recommend using tweezers because as you heat the decal, it tends to get really hot and it's easy to accidentally burn your fingers. You could also use a credit card.
Just make sure that you don't SCRAPE the paint on your vehicle. You want to only be grabbing the sticker.
I would heat up the decal with my hair dryer, then peel off as much as I could before it started to be difficult to peel off. Then I'd apply more heat and repeat.
It's a slow process but it works pretty well. If the corner peels up a bit, I would try to aim the heat where the corner is peeling up so the heat hits the underneath of the sticker. Essentially, I'm trying to make sure the heat is getting to the adhesive as best as I can.
After you're finished and the area has cooled, you can use adhesive remover that is made for cars to remove any excess adhesive left behind by the sticker.
Here's how you can make your own DIY Decals for your car!
Please share and pin this post! If you make this project, share it in our Stuff Mama Makes Facebook Group. We have regular giveaways for gift cards to craft stores. You can also tag me on Instagram @doityourselfdanielle; I love seeing everything you make!
This post was originally published April 23, 2013, but it was updated October 21, 2020.