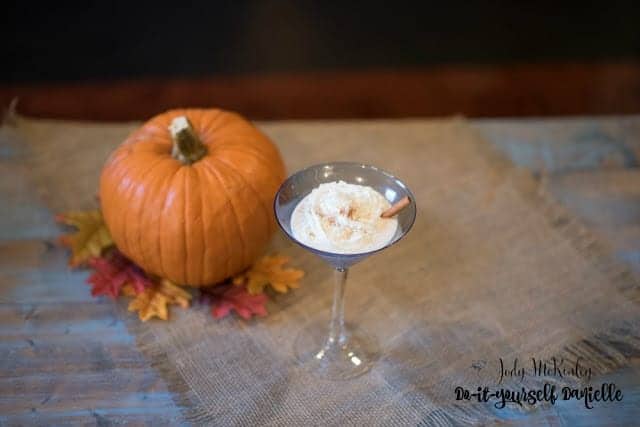 How to make a Pumpkin Spice and Rum Chata Cocktail.
This post may contain affiliate links. Using these links helps support my blog. Thank you!
Going to the liquor store pretty much involves me going, "OOOOO I like that bottle! Let's get that!" And when I saw the Pumpkin Spice Liquor on the shelf, I was allllll over it. 'Tis the season, after all.
And I am oh-so-thankful that I brought it home. My husband whipped up this quick cocktail for us one night and it was love. Add a little whipped cream and YUM.
Ingredients Supplies listed below may include affiliate links to the products.
1 Part Vodka
1 Part Rum Chata
1 Part Pumpkin Spice Liquor
Whipped cream (because why the heck not?!)
Recipe for Pumpkin Spice Rum Chata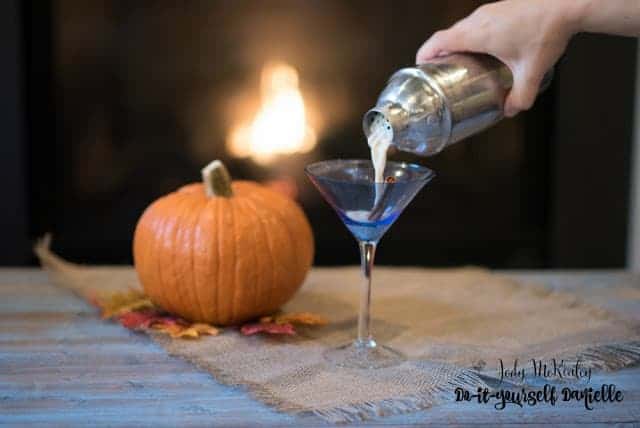 Nothing complicated about this. This is best if you have a cocktail shaker. You add ice and your vodka, Rum Chata, and Pumpkin Spice Liquor to the shaker. Shake to mix.

Pour into a glass and enjoy! If you feel so desirous, add some whipped cream.
If you love it, pin it!

A big thanks to Jody McKinley Photography for taking these photos. If you live in the Maryland area, Jody takes wonderful newborn and family photos.
Other Recipes to Make with Rum Chata

If you didn't see my other Rum Chata recipe posts, you should definitely go check them out.
Thanks for taking the time to read this post! I really appreciate the time you've taken. Please share, like, and pin my post if you enjoyed it. Follow me on social media and subscribe to my email list to keep up to date on all of my latest projects!