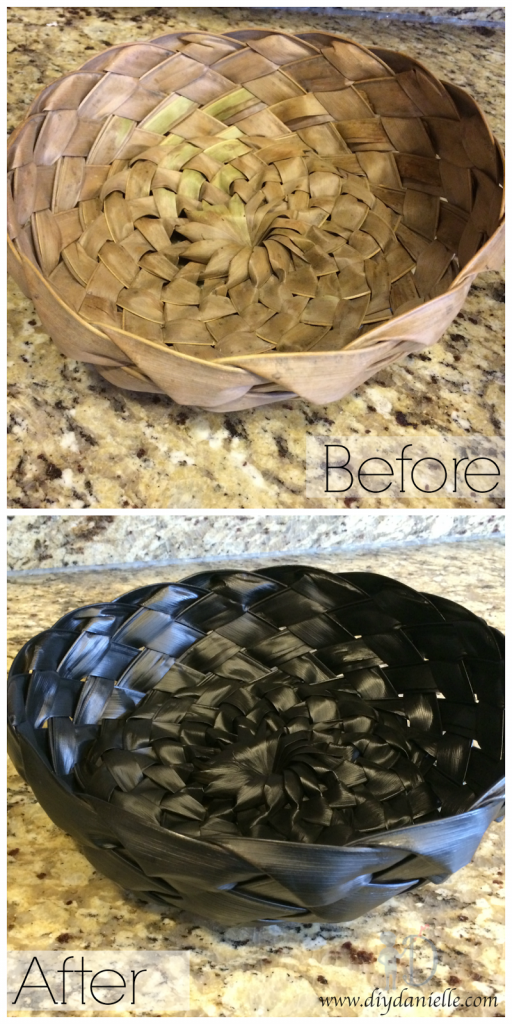 We went to Jamaica last year… I wrote a couple blog posts about the experience: Traveling to Jamaica with Children and Our Free Vacation Nanny at FDR Resort.
The hotel did a pretty good job of keeping vendors off site, but one guy came by during our stay and was selling palm leaf baskets. I'm not a fan, but my husband is terrible with anyone pressuring him to buy stuff so he… as I like to say… paid the man to go away. By buying a palm leaf basket.
We've been using it to store fruit, but it's really not very attractive or even large enough for the amount of fruit that we have. Needless to say, I've still been loathe to toss it and I doubt it'll compost well if it's maintained its shape so well over the past year.

I had some spray paint so I decided to paint it instead. I spray painted it black with Rust-Oleum Painters Touch 2x Ultra Cover Paint and Primer (see affiliate link below).
The best way to do this is to find a big box and place the basket inside to spray paint it. It's going to take a few tries to get it all because there are a lot of nooks and crannies.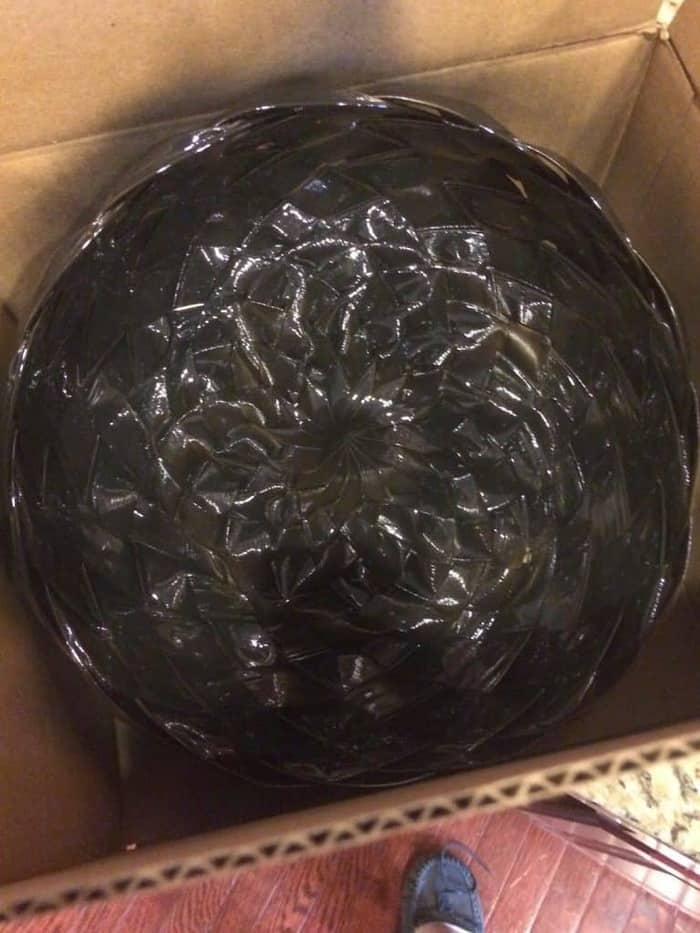 After quite a few coats I was satisfied with the final result. I wouldn't use this for food because I'm not sure how safe the spray paint is for food, but I do use it for craft items in my sewing area. Best part? I actually like how it looks now.
Here's the final picture: