My mother-in-law bought us a ton of (adult) socks this year at Christmas which is always an awesome gift, right? I don't know where all our socks go to, but I can never seem to find them all. When I took them off their hanger though, I was so excited to see how easy I could upcycle the hanger… something that I'm sure typically gets thrown out.
These hung PERFECTLY on our standard closet bars (the cheap kind that come installed in the house) and they hang scarves! I didn't really have a great way to organize my scarves prior so I was really excited. They condensed my collection and gave me more closet space for other stuff.

Now I'm not sure if all socks come with these hangers… she bought these ones at Gabe's… I've never been to that store, but I figured I'd mention it in case anyone is dying to get some free scarf hangers.
This is what it looked like before I hung the scarves on it: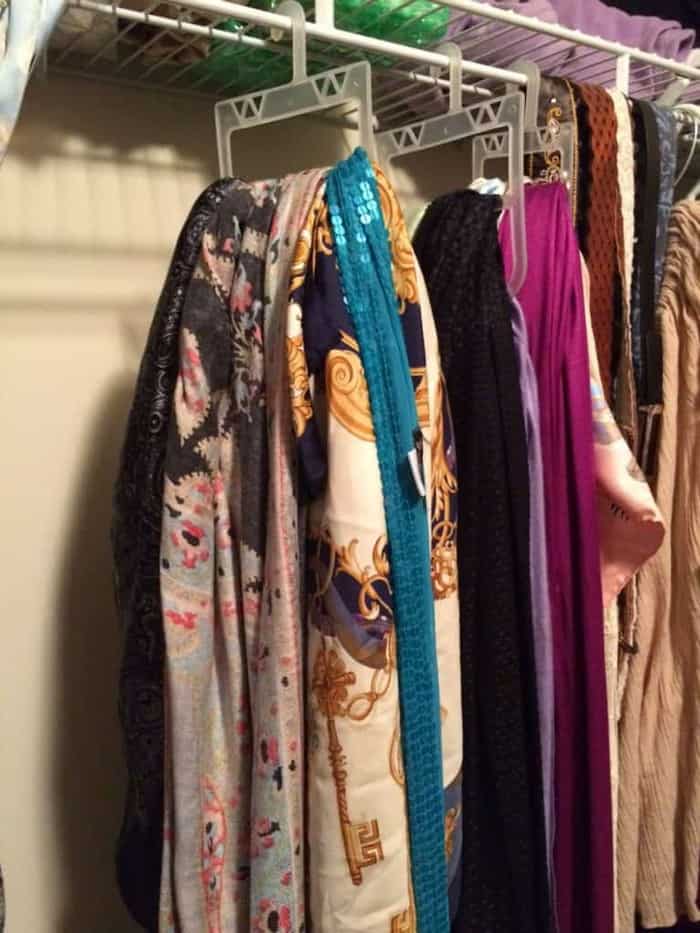 Disclosure of Material Connection: I have not received any compensation for writing this post. I have no material connection to the brands, products, or services that I have mentioned. I am disclosing this in accordance with the Federal Trade Commission's 16 CFR, Part 255: "Guides Concerning the Use of Endorsements and Testimonials in Advertising."