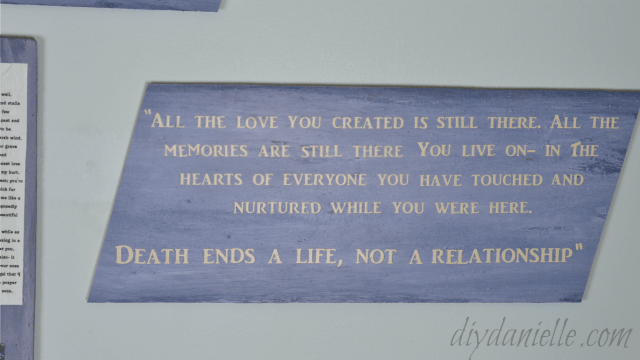 How to create a memorial wall to honor lost loved ones and help feel connected after they're gone.
This post may contain affiliate links. Using these links helps support my blog. Thank you!
My friend Hilda is doing a blog series about organizing and decluttering sentimental items this month. I mentioned to her that decluttering after a loved one passes would be a great topic and she asked if I would be interested in writing a guest post. You can check out my guest post on her blog, From Overwhelmed to Organized.
If you're coming here from Hilda's blog, welcome! I hope you enjoyed the post. I wanted to show how I made a memorial wall to honor lost loved ones. This has been a project that is dear to my heart because I am horrible at processing grief and loss.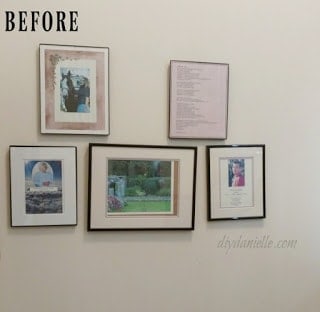 I read about this idea in a book years ago. The author's family has a shrine setup for loved ones who have passed and they light candles, incense, or ring a bell to invite the spirit (more in a philosophical sense than a physical sense) of their loved ones into the home. I always feel more connected to those I've lost when I spend some time by my memorial wall.
This is my "before" wall. I have had this setup for a while now, but I wanted to make it nicer because… quite frankly… it's outdated, I hate the frames, and I clearly can't arrange photos very well.
I also decided to move it somewhere more private. I was torn about that because I like being able to see my wall as I go down the stairs every day, but I can't really sit and meditate on the stairwell so I opted to move this into my closet. I'm working on an updated master closet and there's a small seating area in there that will be perfect.
Supplies Supplies listed below may include affiliate links to the products. The Old Fashioned Milk Paint Company provided the paint necessary for this project.
Lightweight scrap wood
Silhouette Cameo , Cutting Mat, Weeding Tool, and 651 Vinyl
Mod podge, paint brush
Command Strips
Paints: I used Old Fashioned Milk Paint (OFMP) in Soldier Blue, Pitch Black, and Snow White
For the area: A Tibetan Singing Bowl
Tutorial
Most of this project involves cutting some wood and painting it. You'll want to measure the area you're using in advance to determine how wide you want your boards to be. Next, sand them down a bit and paint. For these, I used a couple of samples of OFMP that I had, then let them dry. Once dry, I used some white OFMP over them to create a cloudy look.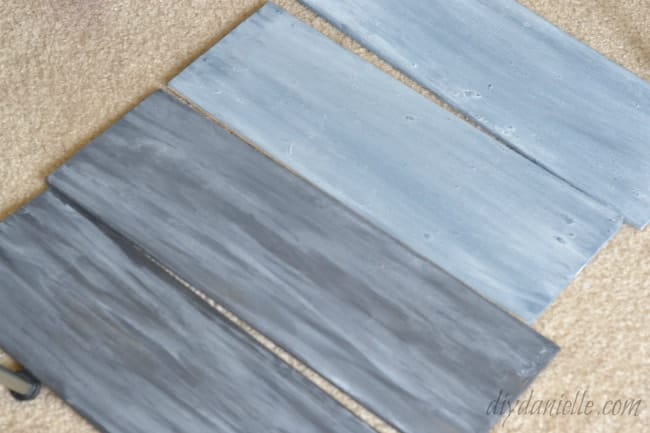 Once you get it all dried, you can add your photos and quotes. I used my Silhouette machine to print the quote that I wanted and I used transfer paper to put it on. I trimmed my photos and such for the boards and used mod podge to glue them on.
Once that dried, I used mod podge on top of all of the board. I used about 3 layers of mod podge altogether.
I hung these up with command strips because they're so lightweight.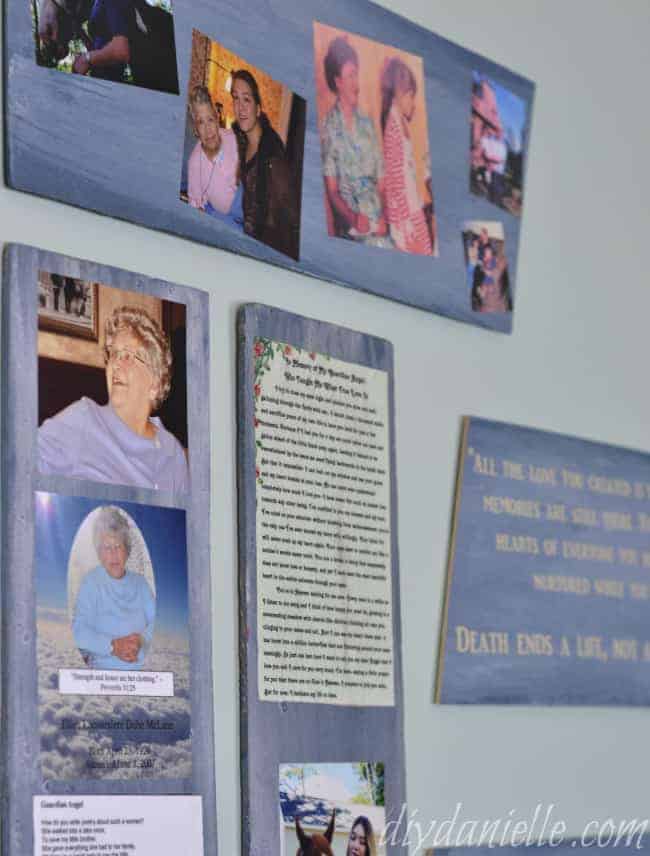 Love it? Pin it!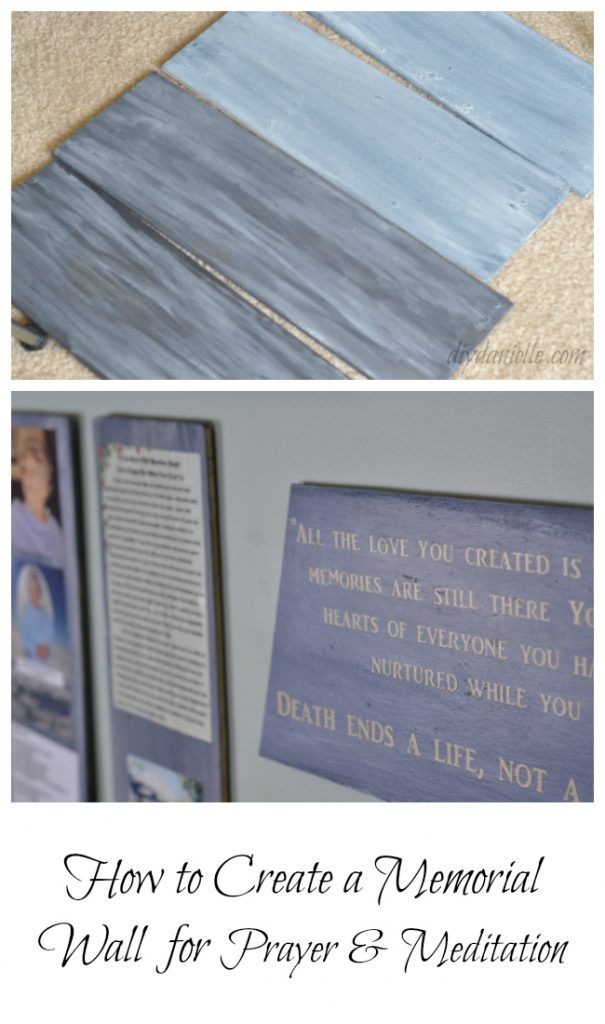 Thanks for taking the time to read this post! I really appreciate the time you've taken. Please share, like, and pin my post if you enjoyed it. Follow me on social media and subscribe to my email list to keep up to date on all of my latest projects!

Disclosure of Material Connection: Some of the links in the post above are "affiliate links." This means if you click on the link and purchase the item, I will receive an affiliate commission. Regardless, I only recommend products or services I use personally and believe will add value to my readers. I am disclosing this in accordance with the Federal Trade Commission's 16 CFR, Part 255: "Guides Concerning the Use of Endorsements and Testimonials in Advertising."
Use the Discount Code DIYDANIELLE on cricut.com for 10% off any cutting machine or heatpress (no minimum). Excludes: materials/accessories/mystery boxes/etc. Applies to US/CA only, code expires 12/31/23.